It's a moment in life you don't forget.
C.G. Therkildsen was at the Iowa State library the fall of 1956 at his Sig Ep fraternity study table when he noticed a beautiful co-ed sitting across the aisle at the Delta Delta Delta sorority study table.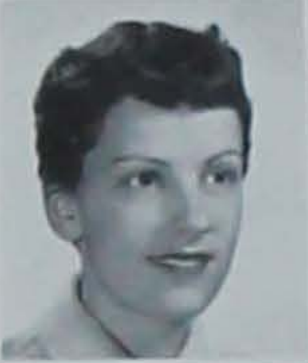 It was Joyce McEwen, and "Turk," as his friends call him, had just set eyes on the love of his life. Their first date was a Coca-Cola date at the Memorial Union.
As a student from Harlan, Iowa, Turk was an aspiring football player who came to Iowa State with the assistance of a football scholarship.
But his dreams of becoming a Division I player evaporated his sophomore year. "I discovered that my wheels were not Division I speed."
He also discovered the electrical engineering curriculum didn't match his desire for a much broader engineering foundation. So, he changed his major and enrolled in industrial engineering.
Joyce, who came to Iowa State from her hometown of Zion, Illinois, also changed majors. She first pursued pre-veterinary medicine courses, and later switched to a double major in zoology and physical education. During her junior year she greatly enjoyed being an Iowa State cheerleader for ISU sports.
Aside from their studies, Turk and Joyce were both involved in Greek life, with Turk pledging Sigma Phi Epsilon and Joyce pledging Delta Delta Delta. Greek life included grade point pressure, intra-personal development, frequent social events, formal dining etiquette and lifelong friendships. Joyce and Turk were married on August 31, 1957, and later lived in historic Pammel Court, which was a wonderfully memorable experience and a short walk to class.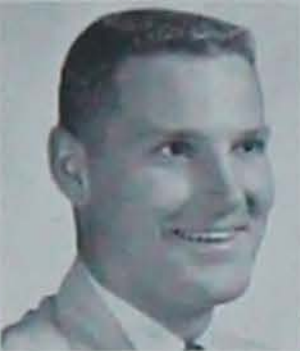 Not only did the two find love at Iowa State, they discovered the true power of education and hard work.
"Iowa State shaped our work ethic," Turk said. "It was known as a tough university. We learned integrity, character, tenacity and drive that have served us ever since. We are indebted to many – our coaches and many educators and professors."
Turk applied these lessons to his core course work and electives in advanced Air Force ROTC earning a private pilot certificate on May 26, 1959. Joyce was his first passenger and it was her first flight. Prior to graduation, the Air Force requested an increase to Turk's three-year service contract to five years, which he declined. Years later he acquired the coveted Airline Transport Pilot rating in a Citation jet and the Citation single pilot rating. He retired after 48 years of flying with over 4,000 hours of flight time and Joyce nearly 2,000 hours as his co-pilot.
After graduating, the couple moved to Zion, Illinois, and their second daughter was born. Turk started in Plant Layout at Johnson Motors Division of Outboard Marine in Waukegan, Illinois. Four years later he entered Northwestern University's MBA program. "My capacity to graduate from Northwestern was enabled by my Iowa State work ethic," said Turk, who, by the end of the program, had commuted the equivalent of the world's circumference by train to attend classes in Chicago, while also working full time in Waukegan. Turk completed the graduate business program early because the university granted him credit for courses he had taken at Iowa State.
Joyce also attended graduate school at Northwestern, receiving a Master of Arts degree just a year after Turk received his MBA. She had been a junior high teacher in Zion, and later a high school teacher and coach in Waukegan, before taking a teaching and coaching position in Arlington Heights, Illinois. She has since retired from teaching.
In 1968 Turk became Plant Manager at Parker-Hannifin, and in 1974 joined Industrial Hard Chrome now based in Geneva, Illinois, as a shareholder and General Manager. He and Joyce purchased the company on October 25,1985. Turk remains as CEO and Chairman of the Board and Joyce is Corporate Secretary.
Among his many honors, Turk received the Joseph K. Walkup Prominence in Engineering Award in 2019 from Iowa State's Department of Industrial and Manufacturing Systems Engineering. This prestigious award recognizes outstanding achievements of Iowa State alumni in the industrial engineering profession.
Both he and Joyce say they owe much of their success to their foundation at Iowa State, and that is why they have chosen to give back to the Department of Industrial and Manufacturing Systems Engineering over the years.
"The department provided me with an education that's had a profound impact on my life and career," Turk said.
They established the C.G. "Turk" and Joyce A. Therkildsen Department Chair in Industrial and Manufacturing Systems Engineering in 2016 and the C.G. "Turk" and Joyce A. Therkildsen Professorship in Industrial and Manufacturing Systems Engineering in 2018.
In addition to their support of students, faculty and programs at Iowa State, the couple help foster a connection between Iowa State and students from Harlan, Iowa, who want to attend the university.
Most recently, they have committed the lead gift of $42 million to the proposed new Department of Industrial and Manufacturing Systems Engineering facility. Learn more by reading Building for the Future.
"In real estate it's often said the three most important factors are location, location, location," said Turk. "Joyce and I see the three most important factors in life as education, education, education."