New Iowa State University Industrial Engineering Facility Made Possible Because of Generous Support from C.G. "Turk" and Joyce A. McEwen Therkildsen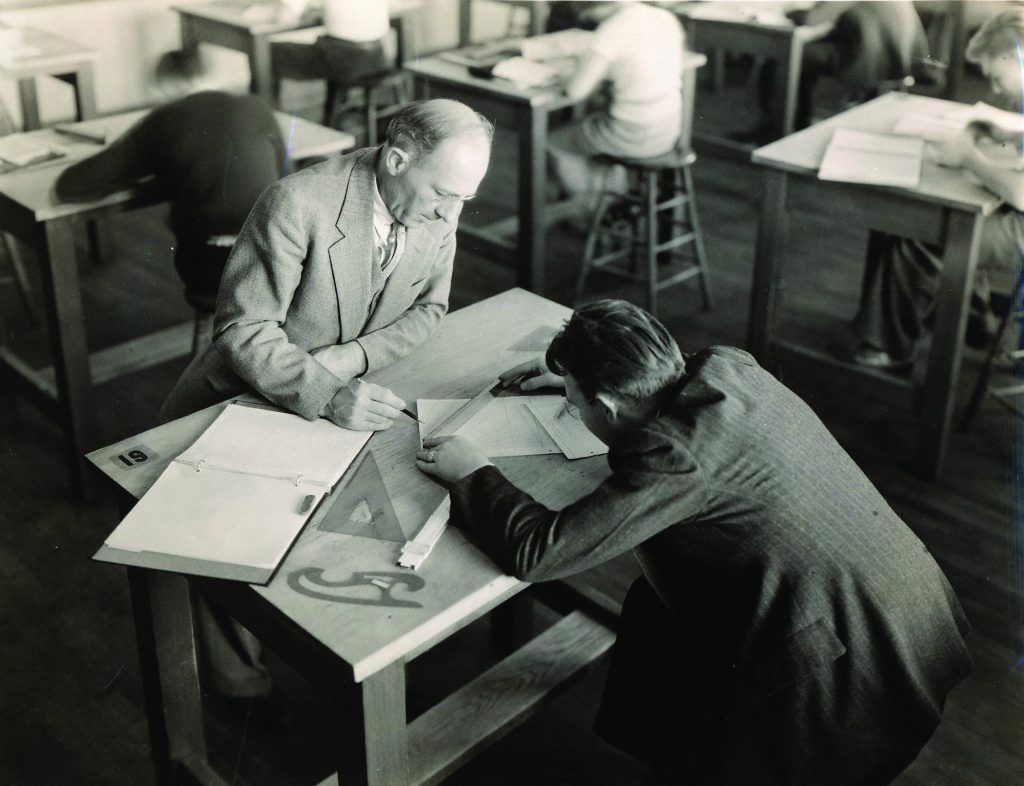 The history of industrial engineering at Iowa State dates back to 1919 with courses on time studies, industrial organization, factory planning and scientific management. This early curriculum led to the establishment of the Department of General Engineering in 1929. In the 1946-47 academic year, the department started offering industrial engineering as an option. In 1956, the Department of General Engineering was renamed the Department of Industrial Engineering. In 1989, the Industrial Engineering faculty requested that the department's name be changed to Department of Industrial and Manufacturing Systems Engineering. This name change, and the increased "emphasis on manufacturing recognized the growing importance of a strong engineering base for America's manufacturing industries."
Today, this department is a top-ranked program enrolling more than 500 undergraduate and graduate students and is a  premier destination for education and research in all major subfields of industrial engineering: advanced manufacturing, operations research and analytics, and human factors engineering.
The department is about to take a historic step forward in its ability to educate professionals ready to pursue creative solutions to today's challenges and move our economy forward.
Thanks to a $42 million gift commitment from C.G. "Turk" and Joyce A. McEwen Therkildsen, the department will have a new facility that will serve as its home and provide technically enhanced research laboratory and learning spaces where industrial engineering students can gain the knowledge to design tomorrow's innovative, nimble and intelligent processes needed now more than ever across all industrial sectors.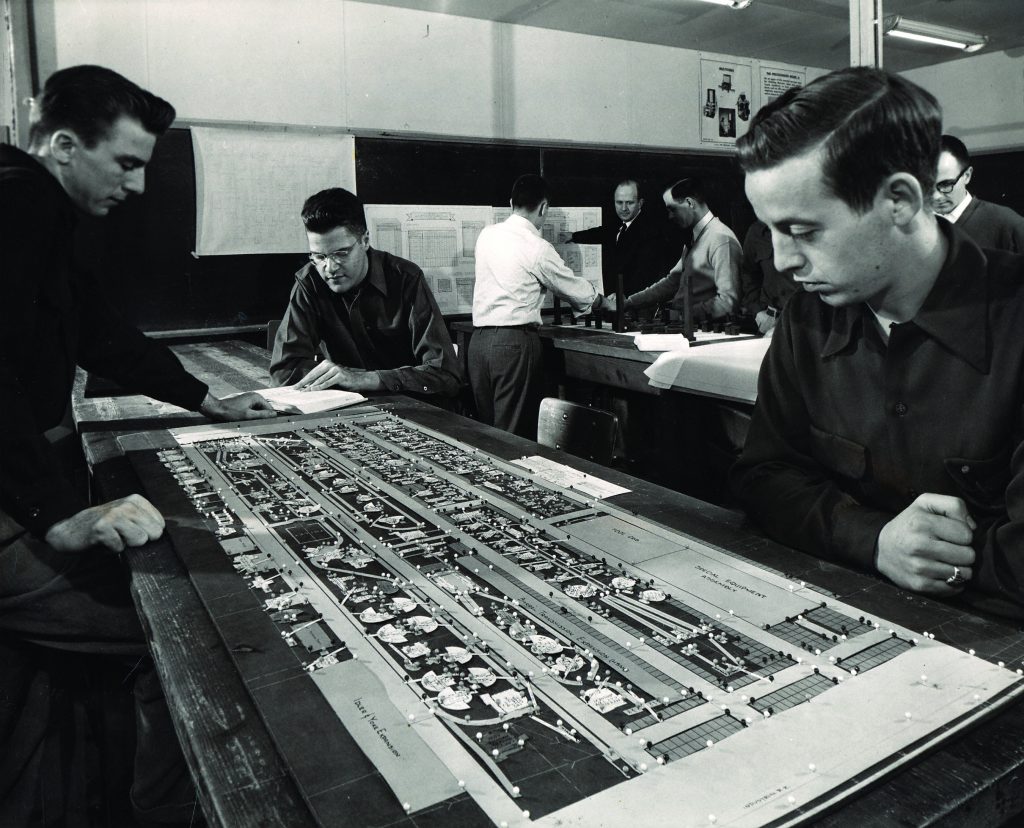 "In a field that is ever evolving and advancing, the department has remained focused on providing the highest standards of excellence in teaching, research, service and professional practice," said Gül E. Kremer, who recently transitioned from her role as the inaugural C.G. "Turk" and Joyce A. Therkildsen Department Chair in Industrial and Manufacturing Systems Engineering. "Turk and Joyce value this focus, and their support to the department has increased over time. I met Turk and Joyce five years ago, and our interactions since then impacted the way I led IMSE. We share a commitment to excellence, the courage to think big, and a desire to preserve old-fashioned values such as hard work and loyalty. This transformational gift makes me excited to see its impact on future generations of Cyclone Industrial Engineers and how they in turn will impact the profession and the world." In her new role, Kremer serves as the senior director of presidential projects in addition to her position as Wilkinson Professor in Interdisciplinary Engineering. Kremer worked closely with Turk and Joyce in her time as chair, and she will now take the lead role in overseeing this project.
As it is currently envisioned, the building project will offer more than 50,000 square feet of space located southwest of Howe Hall on the Iowa State campus and will be designed to complement the current aesthetics of the university's engineering corridor.
"Iowa State alumni know that our educational excellence creates a solid foundation for future achievements," said Iowa State University President Wendy Wintersteen. "This transformational investment by two extraordinary alums, Turk and Joyce Therkildsen, helps to solidify Iowa State University's prominence in engineering and to prepare our students for success in an increasingly complex, technology-driven world. We are grateful for their generosity."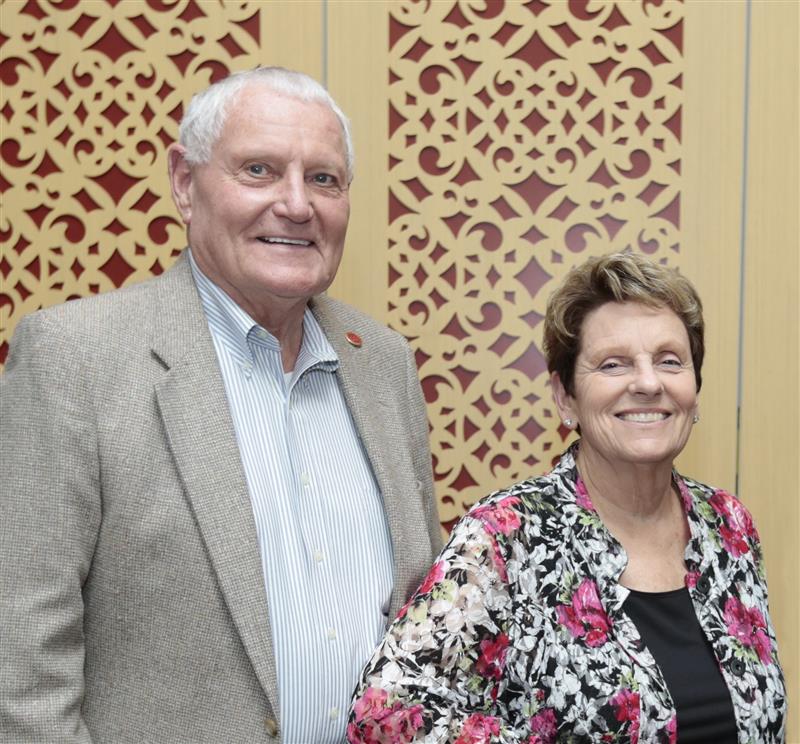 The building will be named "Therkildsen Industrial Engineering" in honor of the Therkildsens.
"It's not every day a college is so fortunate to have an amazing project like this come to life due to the generosity of such passionate donors," said W. Samuel Easterling, the James L. and Katherine S. Melsa Dean of Engineering. "This facility will be transformative and elevate the prestige of our entire college even further. This investment in our students will provide learning opportunities to inspire and create innovation for our future engineering leaders who will make a difference in their communities and around the world. We all greatly appreciate the Therkildsens' leadership and commitment."
The building will enrich the department's ability to provide hands-on, experiential learning to undergraduate and graduate students through advanced teaching and research laboratories available nowhere else on the Iowa State campus. This includes:
An advanced manufacturing laboratory to train engineers for the Industry 4.0 era
A human factors and ergonomics teaching and research laboratory
Data intensive engineering analysis and visualization laboratory for teaching and research
"Investment in these laboratories would be noteworthy for the industrial engineering community and for all our industrial stakeholders," Kremer said. "With a building that provides space for these and other similar innovative efforts, the department will be poised to further expand its industry interactions in Iowa and beyond. This building will allow us to generate new knowledge contributing to the economic prosperity of our state and to the advancement of society."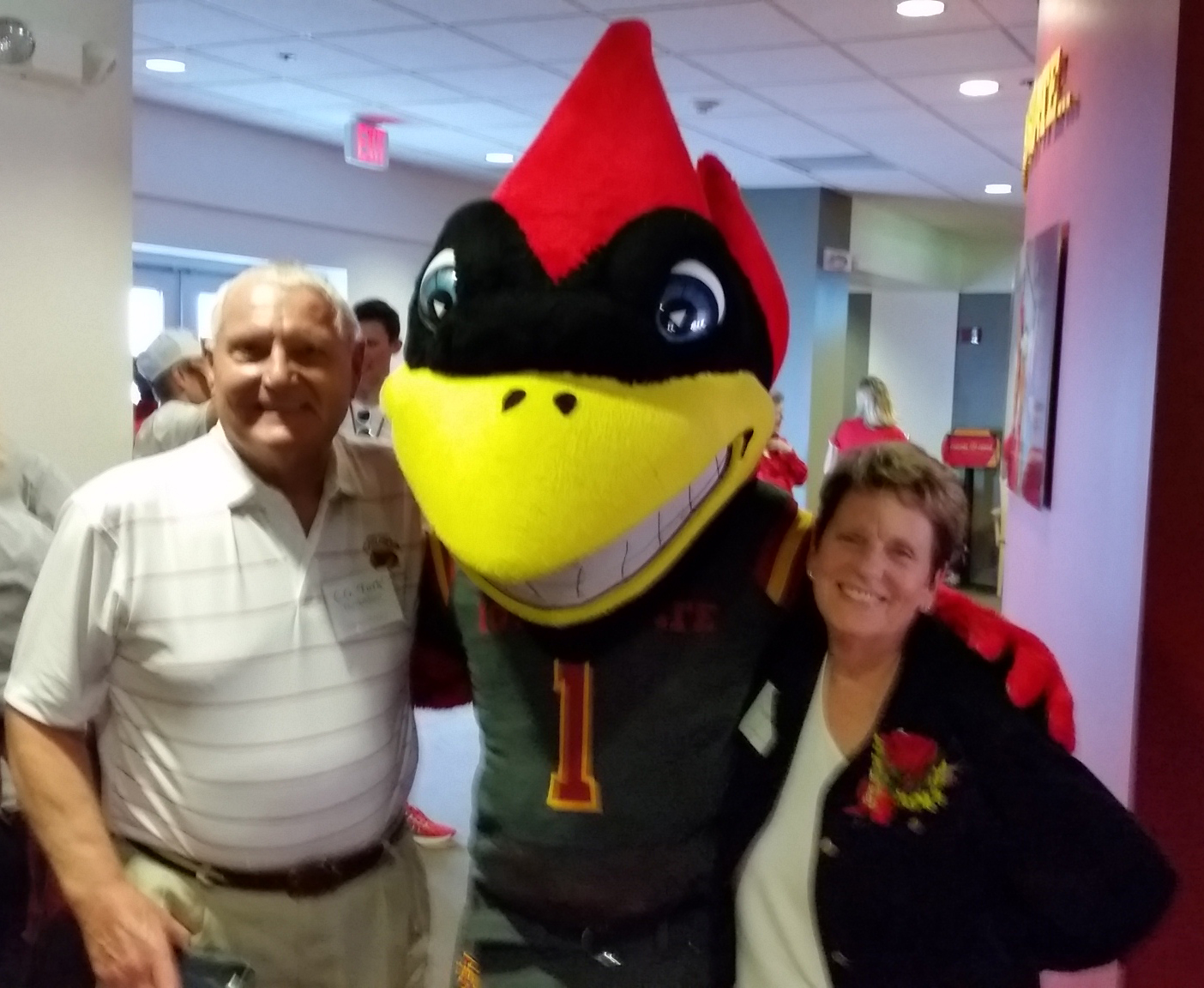 The building will also feature flexible space and an inclusive, collaborative environment that integrates teaching, learning, research and innovation and can be adapted to the evolving needs of the university environment and the industries the department serves.
The Therkildsens' committed lead gift is part of their enduring relationship with Iowa State. Members of the class of 1959, C.G. "Turk" Therkildsen is an industrial engineering alumnus, and Joyce A. McEwen Therkildsen graduated with majors in zoology and physical education.
"We feel strongly about investing in the future of industrial engineering at Iowa State. Joyce and I continue to be impressed with the quality of an Iowa State industrial engineering education, and the visionary leadership demonstrated by the department and university," said C.G. "Turk" Therkildsen, who is the semi-retired CEO and Chairman of Industrial Hard Chrome based in Geneva, Illinois. "Providing a state-of-the-art facility is one of the best ways to ensure the department is able to evolve and expand as the professional field advances."
---
Learn more about the Therkildsens and their love for Iowa State by reading The Power of Love, Education and an Entrepreneurial Spirit.
The Therkildsens made their gift commitment through the Iowa State University Foundation. The foundation is a private, nonprofit organization committed to securing and managing gifts that benefit Iowa State University.