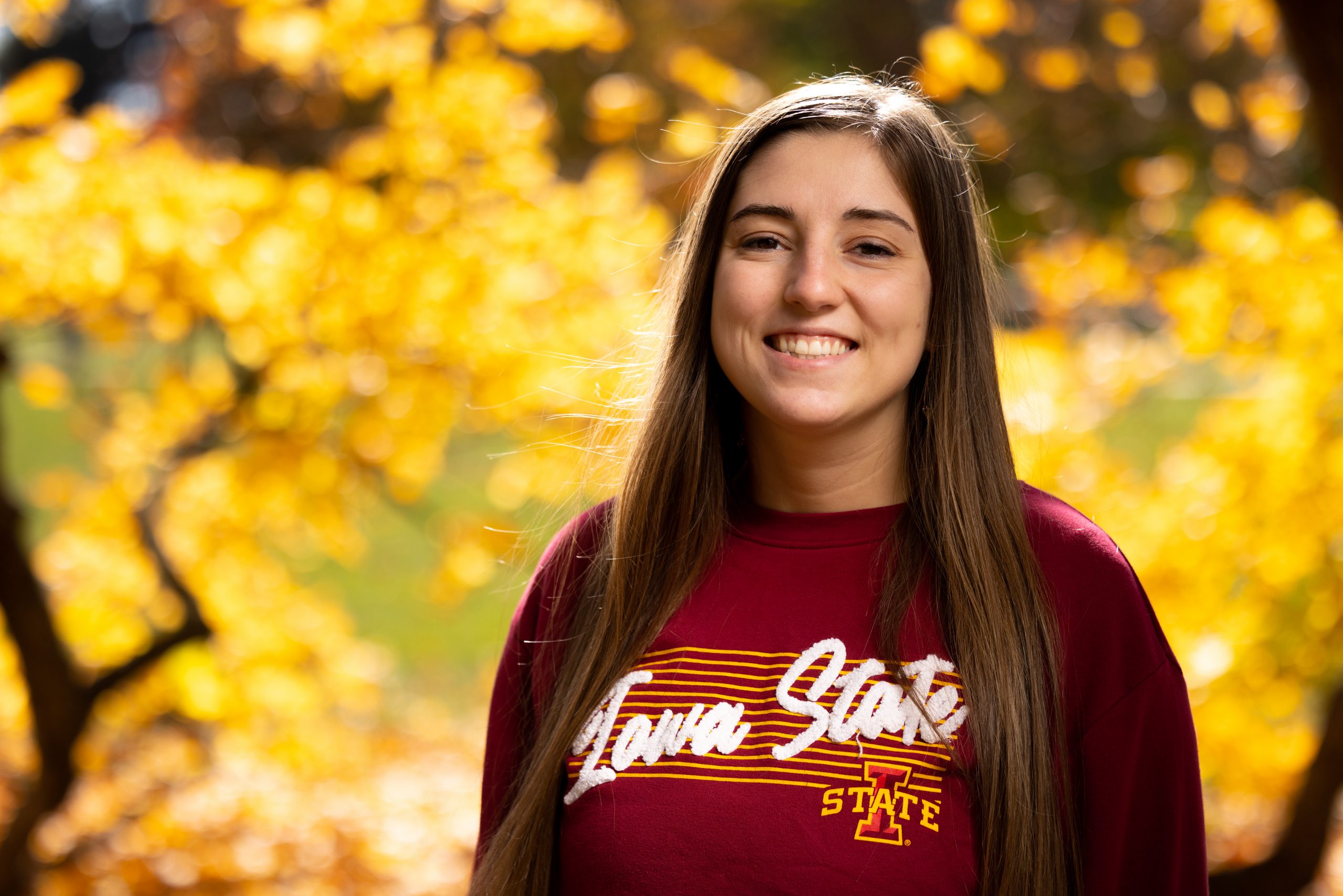 Marissa Recker always knew she wanted to engineer structures, but part way through a five-year architectural engineering program, she realized she could do the kind of work she wanted with a civil engineering degree instead. So, Marissa transferred to Iowa State at the beginning of her junior year.
Transferring always comes with unknowns, but what I did know for sure was that Iowa State was a big, well-respected engineering school that employers are looking to hire from. And it seemed like a lot of engineering students were enjoying their time here at Iowa State, so I was consistently reassured that it was the right place for me as well.
My biggest question when I was considering transferring, was if it was still possible to graduate within the next two years. My advisor Brandi Moorman, got on the phone with me and answered all my questions. Together we came up with a plan for how I could make it happen at Iowa State. Brandi was the best throughout the whole process, and she helped me figure out which courses I would need each semester to graduate when I wanted. From the start she helped me evaluate the credits I already had and apply it to my degree.
Even with a great academic plan in place, transferring is still a big change – I wondered how I would find new friends and groups to study in. During my first fall on campus, I took a course called Introduction to Civil Engineering, which is mostly first-year students, but I quickly found out that many of the other transfer students were in there too. I was relieved to meet other people in the same situation as transfer students, and soon after they became my first friends at Iowa State. This all took place within my first few weeks of being on campus!
Soon after the semester started, I joined the Steel Bridge Club and Engineering Ambassadors Network, which were both amazing ways to make connections as a transfer student.
The Steel Bridge team receives a set of plans from the American Institute of Steel Construction, then designs and fabricates a 20+ ft long bridge from steel. We travel regionally to compete against other universities in multiple categories, including time it takes to construct the bridge and various load tests. I'm very happy I get to be a part of the team and contribute what I've learned in my core structural engineering courses to the design of the bridge.
The Engineering Ambassadors Network presents TED-style talks to middle school students to show them that engineering is a career field that anyone can pursue regardless of their background. I love having the opportunity to advocate for engineering in our community and show young people what Iowa State is all about. Taking the leap to join clubs on campus as a transfer student has been pivotal to my experience.
When I attended the Engineering Career Fair – which filled the Scheman Building and Hilton Coliseum with employers – I saw the demand for hiring Cyclone Engineers firsthand. Many employers echoed that they love to see the club, lab and internship experiences that Iowa State engineers have.
Some of the engineering firms saw from my nametag that I was a civil engineering student and called me to their booth to start a conversation. I ended up interviewing with some of the employers I spoke to – and ­already have a job offer for a structural engineering position when I graduate.