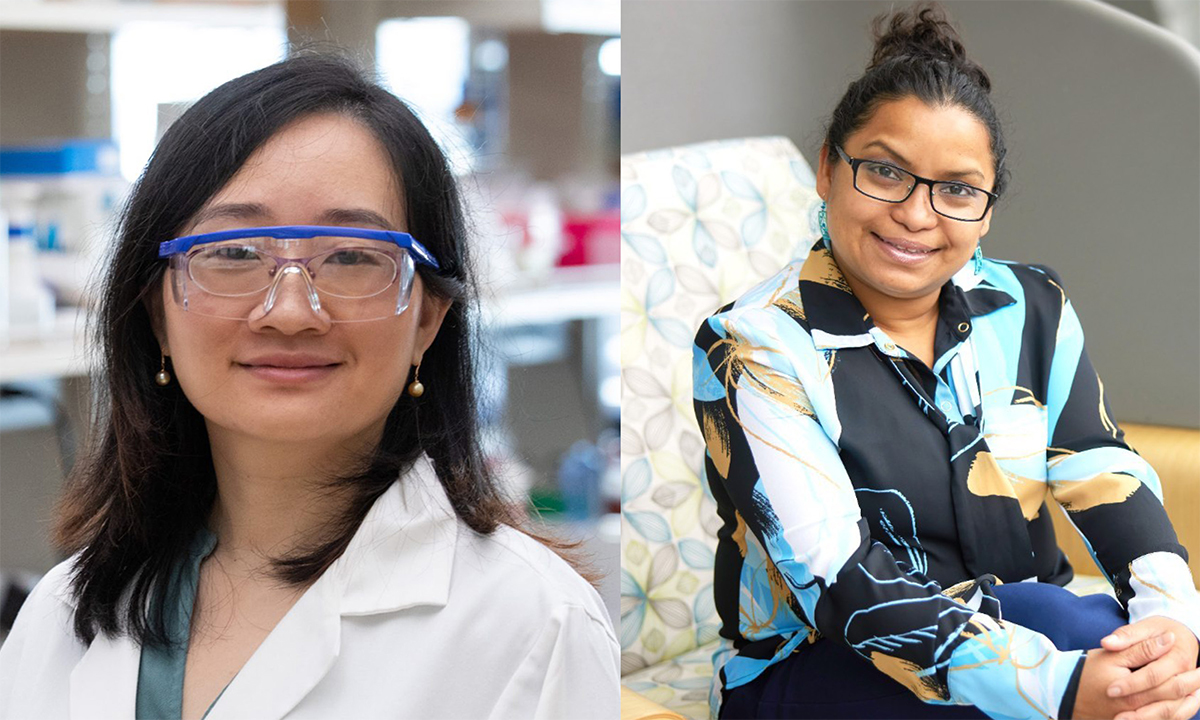 Zengyi Shao, Hershel B. Whitney Professor, Global Initiatives
Department of Chemical and Biological Engineering (CBE) associate professor Zengyi Shao (left, above) has been named the Hershel B. Whitney Professor, Global Initiatives. The endowment that funds this professorship is part of a gift from Hershel (B.S., ChE '49) and Ethel Whitney to promote the advancement of science by helping students and faculty to engage in international experiences and to develop an awareness of "thinking globally".
Professor Shao has been highly active in organizing international conferences in metabolic engineering and related fields and serving as an editor and a co-editor for internal journals including Federation of European Microbiological Societies (FEMS), Yeast Research, and Engineering in Life Sciences. Her research group has been collaborating with other groups overseas, including researchers from Portugal, the United Kingdom, and China. In addition to the professorship, the Whitney gift offers support for student international travel and has provided chemical engineering students the opportunity to participate in a summer laboratory program in Oviedo, Spain by providing financial assistance.   
Shao joined CBE in 2013 after receiving an M.S. and Ph.D. in chemical engineering from the University of Illinois Urbana-Champaign. Her research focuses on synthetic biology and how it can be used to understand molecular mechanisms in complex biological processes, to re-program genetic coding, and to create novel functions.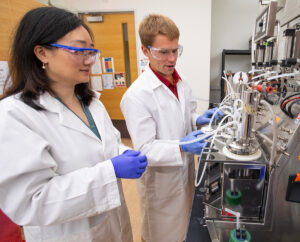 The long-term goal of the Shao group is to study the functional genomics of high-performing microbial species that have unique biochemical and biomedical potentials; develop platform strain-engineering technologies; and leverage these relatively simple and fast-growing testbeds to decipher critical steps in cellular commands, and eventually elucidate fundamental mechanisms in higher eukaryotes.
She has been the recipient of the National Academies Keck Futures Initiative Award (2010), the Iowa Energy Center Impact Award (2016), the NSF CAREER Award (2018), Iowa State's Bailey Research Career Development Award (2021), the National Institutes of Health (NIH) Maximizing Investigators' Research Award (2021), and the Award for Mid-Career Achievement in Research at Iowa State University (2023). She was named Jack R. and Carol A. Johnson Faculty Fellow (2017-2018), a Vernon Guse Faculty Fellow (2021-2023). She is associated with Iowa State's NSF Engineering Research Center for Biorenewable Chemicals (CBiRC), the Interdepartmental Microbiology Graduate Program, the Ames Laboratory, and the DOE Center for Advanced Bioenergy and Bioproducts Innovation (CABBI).
Rizia Bardhan, Jean H. Steffenson Professor in Chemical and Biological Engineering
Associate Professor Rizia Bardhan has been named as the inaugural Jean H. Steffenson Professor in Chemical and Biological Engineering. Jean Steffenson, who passed away in 2021, was a 1960 Biology graduate of Iowa State University. Together with husband Mike (B.S., ChE, '59) the Steffensons have been stalwart supporters of the Department of Chemical and Biological Engineering for many years. The professorship endowed in Jean's name is intended to facilitate the work of a CBE faculty member whose work focuses on advancing biomedical technology.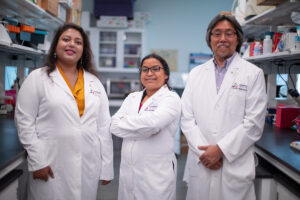 Bardhan joined the CBE faculty in 2020 after becoming an assistant professor in the Department of Chemical and Biomolecular Engineering at Vanderbilt University. At Iowa State she has been a researcher with the ISU-based Nanovaccine Institute, a consortium of 82 researchers at 27 universities nationwide engaged in the use of new therapies for human health. Bardhan also serves as an associate editor of ACS Applied Materials and Interfaces, a premier journal in material science and applied technologies.
Bardhan's research group focuses on nanomedicine and the utility of Raman spectroscopy for diagnostics and image-guided immunotherapies, drug delivery, and light-based treatment across many disease models including cancer, inflammatory bowel diseases, and infectious diseases. Bardhan's research has been well funded through the National Institute of Health, Congressionally Directed Medical Research Program (CDMRP), the Department of Energy, and the National Science Foundation (NSF). She has published 77 papers thus far in peer-reviewed journals which has received more than 11,000 citations.
She has received numerous awards, including the Congressionally Directed Medical Research Programs (CDMRP) Career Development Award (2018), National Science Foundation (NSF) Broadening Participation Research Initiation Grants in Engineering (BRIGE) award (2013), the Oak Ridge Associated Universities (ORAU) Ralph E. Powe Junior Faculty Enhancement Award (2014), and was named by Forbes Magazine in the "Top 30 Under 30: Rising Stars of Science and Innovation" (2012). She is also in Iowa State University's Emerging Leaders Academy Cohort in 2023.
"I am honored to be recognized by the Steffenson Professorship, says Bardhan. "I am excited to propel new directions in my laboratory, and to pursue high risk/high reward research projects with this support."