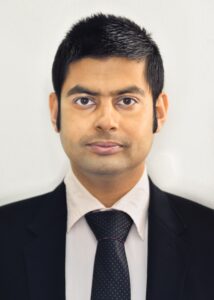 Education: PhD, Materials Science and Engineering, Pennsylvania State University. MTech, Mechanical Engineering, Indian Institute of Technology, Bombay. B.Tech. in Mechanical Engineering, West Bengal University of Technology, India 
Research focus: Application of experimental techniques, mechanistic modeling, machine learning, and digital twins in additive manufacturing and welding to improve product quality 
Joins Iowa State from: Postdoctoral research position, Pennsylvania State University 
Recognitions and awards: American Welding Society research fellowship award in 2016, Robert E. Newnham Research Excellence Award by Penn State in 2017 
How do you hope your research discoveries impact the world? 
Advanced manufacturing research discoveries can impact the world by increasing efficiency and productivity across industries, promoting sustainable practices, and creating new job opportunities in cutting-edge technologies. Transformative technologies will allow mass customization, especially in the medical field, leading to improved patient outcomes and healthcare. Additionally, advanced manufacturing research will enhance supply chain resilience and foster global collaboration, driving innovation and economic growth. 
What kind of classroom and teaching experience do you look forward to creating at Iowa State? 
I want to promote hands-on interdisciplinary learning through my teaching. 
What drew you to join Iowa State? 
I was drawn to the state-of-the-art advanced manufacturing research facilities and the learning environment at Iowa State.