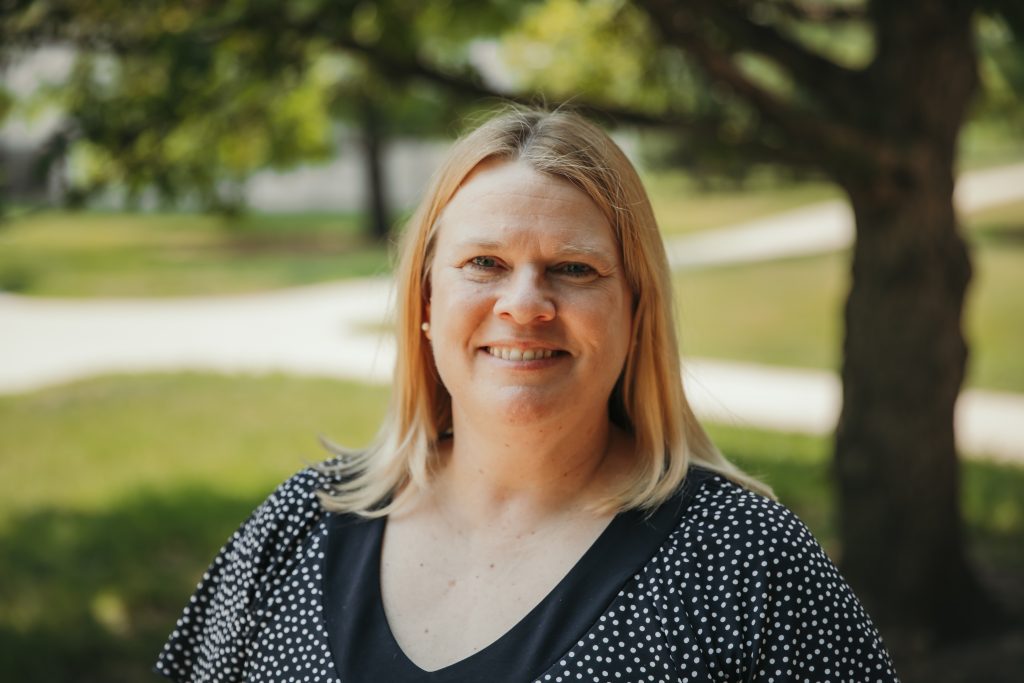 The Department of Civil, Construction, and Environmental Engineering (CCEE) at Iowa State University welcomes a new academic advisor, Nikki Eggert, who is determined to help students understand that their possibilities within the department are limitless. With her unique background and diverse expertise, Eggert aims to inspire students to explore various options, embrace new experiences and discover their true passions. 
An Iowa State alum, Eggert holds not one, but two degrees from the university. In 1995, she graduated with a bachelor's degree in mechanical engineering, kickstarting her career in the automotive industry. Although she worked as a project engineer on full-vehicle electrical wiring systems, her mechanical engineering background gave her an edge in understanding how the vehicle's electrical and mechanical systems worked together. Working for eight years in the engineering field, Eggert gained experience that would later become a valuable asset in her advisory role, but it was her interactions with Mexican colleagues that inspired her next career. She had always had a passion for languages and helping others learn, so she eventually returned to Iowa State University and obtained a bachelor's degree in Spanish and Teacher Education in 2015. 
Equipped with her engineering expertise and her passion for teaching, Eggert taught Spanish in public schools in Iowa, spending the last five years at Ames High School. As a teacher, she dedicated herself to shaping young minds, fostering a love for language and culture, and instilling a sense of curiosity and exploration. 
Guiding students on their academic journey 
Now, Eggert finds herself back at her alma mater, serving as an academic advisor in CCEE. Her decision to join the advising team was driven by her desire to combine her teaching and engineering backgrounds to help students in a different way. 
In her role as an academic advisor, Eggert hopes to provide students with the guidance they need to make informed decisions about their education. 
"I really want to help students and guide them on their way," says Eggert. "I hope that students will find my experience to be helpful in advising them. I also hope that my story will inspire them to try new things and not be afraid to take courses outside their major, join new clubs, and make the most of their experience at ISU. You might discover another passion of yours while you are here."