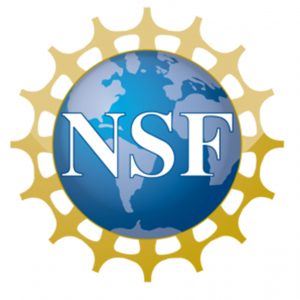 Three students in the Department of Chemical and Biological Engineering (CBE) at Iowa State University have received awards from the prestigious National Science Foundation (NSF) Graduate Research Fellowship Program (GRFP).
Department graduate students Alexandra Barron, Ryan Godin, and undergraduate senior Lauren Burton will each receive three-year annual stipends of $37,000 along with a $12,000 cost of education allowance to be used for tuition and fees as well as access to opportunities for professional development through the NSF.
Barron, a chemical engineering graduate student who studies under the mentorship of Robert C. Brown, Anson Marston Distinguished Professor in Engineering and Gary and Donna Hoover Chair in Mechanical Engineering. She's proposed research in producing alternative proteins from waste carbon dioxide by growing production cells through gas fermentation. The goal of her research is to combat adverse environmental effects associated with conventional livestock production such as greenhouse gas emissions, land use, freshwater demands, fertilizer runoff and land erosion.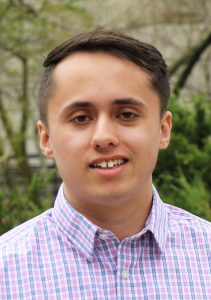 Godin, who is mentored by Jack R. and Carol A. Johnson Faculty Fellow and associate professor of chemical and biological engineering Nigel Reuel, has proposed thermodynamic models and machine learning techniques to create a generalized workflow for aptamer design to desired targets that lack prior screening data. Aptamers are nucleic acid-based molecules that can bind with high selectivity. Godin's research will aid in more productive prospecting of aptamers for biosensors, diagnostics, therapeutics and more.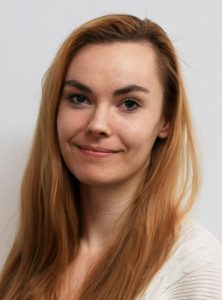 Burton, a chemical engineering senior, works with the research group of the department's Mary Jane Skogen Hagenson and Randy L. Hagenson Professor Eric Cochran. Her proposed research involves creating a bio-based alternative to acrylate compounds such as butyl acrylate, which is used in many consumer products. These materials are not readily biodegradable. Her proposed biobased alternative is hypothesized to have the potential to replace acrylate compounds in applications such as impact modifiers, adhesives, and paints. She will pursue a Ph.D. in chemical engineering at Massachusetts Institute of Technology.
The NSF GRFP recognizes and supports outstanding students in NSF-supported science, technology, engineering, and mathematics disciplines who are pursuing research-based master's and doctoral degrees. It is the oldest graduate fellowship of its kind, dating to 1952.
NSF Fellows are anticipated to become knowledge experts who can contribute significantly to research, teaching, and innovations in science and engineering. These individuals are viewed as crucial to maintaining and advancing the nation's technological infrastructure and national security as well as contributing to the economic well-being of society at large.