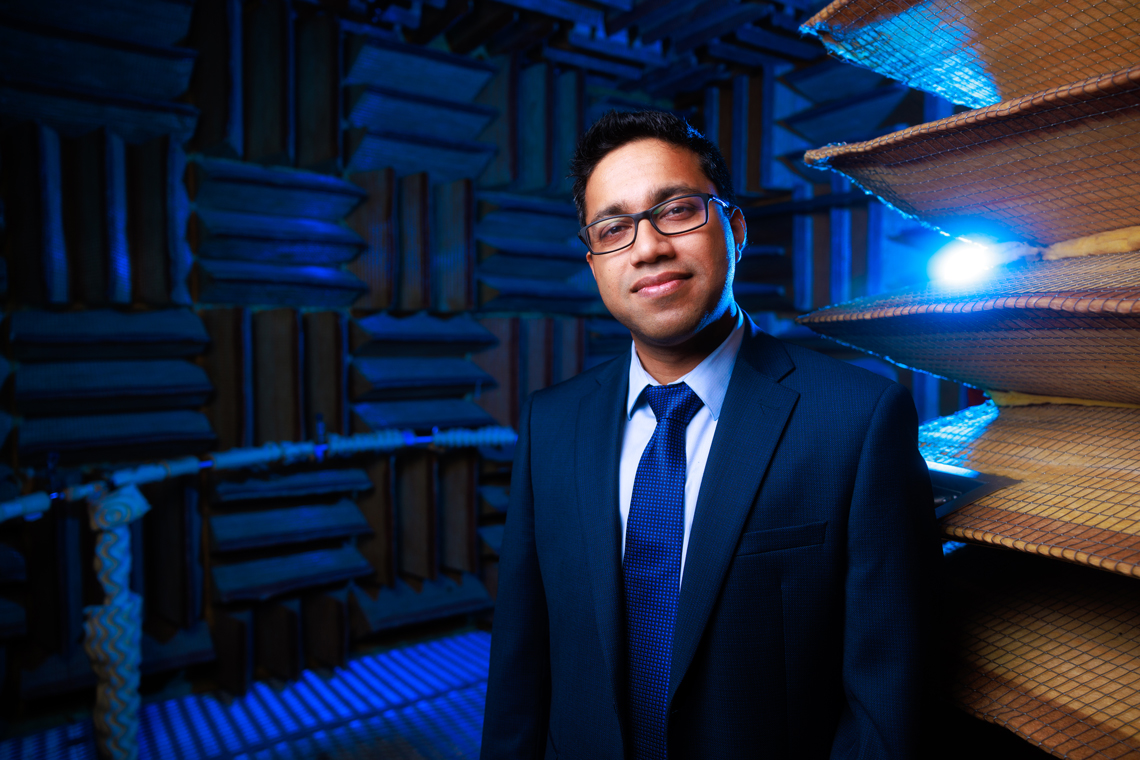 As an artificial intelligence research leader at Bosch, Samarjit Das ('10 Ph.D. electrical engineering) has partnered with NASA to develop deep audio analytics technologies that monitor the health of machines in space. And back here on earth, he's using audio sensing with AI to improve disease diagnosis.
The kid version of me, a space-obsessed 10-year-old in India, would be very excited to hear I got to work on a project on the International Space Station. It's called SoundSee, using artificial intelligence to monitor acoustic clues that tell us how well the systems of ISS are functioning.
But I'm sure I couldn't have imagined back then how working on space exploration happened for me. Because it turns out you don't have to be an astronaut or rocket scientist. As a Ph.D. student in electrical engineering at Iowa State, my mentor was a world-recognized expert in algorithms for signal processing, Namrata Vaswani, Joseph C. and Elizabeth A. Anderlik Professor in Engineering.
My work leading AI research group at Bosch is an evolution of the signal processing and machine learning research that I pursued at Iowa State – basically, trying to get meaning out of complex signals.
Iowa State faculty and grad students have the academic passion to go deep in their own areas of study, but Cyclone Engineers also collaborate across departments and disciplines. That culture of intellectual curiosity paired with collaboration really set me up to have a broader perspective in my career and to seek out interdisciplinary projects that take on big engineering and research challenges.
Challenges like how to use AI to expand space exploration while helping improve life here on earth. Using new types of autonomous systems, like SoundSee, in space flight technology might help make traveling the solar system much more frequent. For robotic missions at first, but, I hope, someday for people too.
In the meantime, using AI with sound cues can help with important problems here on earth, like diagnosing diseases earlier. So, I looked for collaborators and created a partnership between Bosch and Highmark Health, a national healthcare organization, to develop new audio AI technologies for pediatric pulmonary care.
Doctors can't be everywhere, all the time, listening to kids' breathing, so we're working to see if we can get audio-AI in more places. We're combining high-fidelity microphones and AI to detect some conditions, including asthma, using the sound of breathing patterns.