The Department of Chemical and Biological Engineering welcomes three new faculty members: Ratul Chowdhury, Molly Kozminsky and Jing Wang, who are beginning their appointments in the fall 2022 semester. All will be tenure-track assistant professors.
Ratul Chowdhury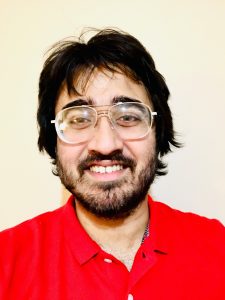 Chowdhury (ratul@iastate.edu) comes to Iowa State following a postdoctoral fellowship in the Peter Sorger Lab at the Harvard Medical School. He received a Ph.D. in chemical engineering and computational biology, with an emphasis on protein design from The Pennsylvania State University, under Costas D. Marinas, and a B.S. in chemical engineering from Jadavpur University, Kolkata, India.
His research activities will focus on designing protein sequences that can bind to and thus recover hard-to-purify rare earth metals from electronic waste; tweaking natural enzymes for new functions while maintaining high activity; creating channel protein-based separation devices; and developing therapeutic protein-based scaffolds for neurodegenerative diseases and CAR-T cell therapy. Through his research he plans to further the frontiers of machine learning and optimization and to help look at biomolecular simulations in a new light.
Molly Kozminsky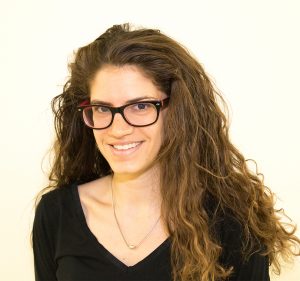 Kozminsky (mollykoz@iastate.edu) has most recently been a postdoctoral fellow at the University of California, Berkeley in the lab of Lydia Sohn, where she has augmented her Ph.D. education from the University of Michigan under the guidance of Sunitha Nagrath. She also worked as a postdoctoral fellow at Michigan under Nagrath. She also holds an M.E. in chemical engineering from the University of Michigan and earned a B.S. in chemical-biological engineering from Massachusetts Institute of Technology.
Much of Kozminsky's research has centered on using state-of-the-art technology to investigate disease and to harness the power of micro- and nanotechnology to change the way cancer is studied, diagnosed and monitored. At Iowa State she plans to lead an interdisciplinary research lab that will focus on key areas such as applying an in vitro bone marrow macroenvironments to investigate the role of the immune system in prostate tumor cell dormancy and progression; to develop a next-generation high-resolution 3D in vitro model of tumor microenvironments that enables high-throughput study and characterization; and to position in vitro models of tumor microenvironments as a tool in clinical decision making.
Kozminsky holds extensive teaching and mentoring experience, including holding a Graduate Teacher Certificate through the University of Michigan (UM) Center for Research on Learning and Teaching.
Jing Wang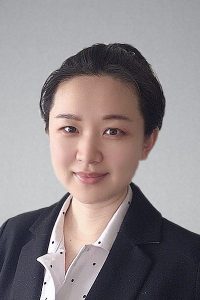 Jing Wang (jwang1@iastate.edu) has worked as a postdoctoral fellow in the Department of Biomedical Engineering at the University of Michigan under the guidance of Dr. Lonnie Shea and Dr. Jacqueline Jeruss. Before that, she was a postdoctoral fellow in the Department of Biomedical Engineering at Duke University under Dr. Ashutosh Chilkoti.
Wang holds a Ph.D. in biomedical engineering from the Chinese Academy of Sciences and received her bachelor's degree in biology and biotechnology from Peking University in China.
Wang's research interests include nanotechnology and quantitative bioimaging; protein engineering and peptide drug development; targeted or image-guided drug/gene/vaccine/cell delivery for immunotherapy; and biomaterial-directed immune modulation for cancers and inflammatory diseases.
She plans to develop new strategies to boost the antitumor immunity in cancer patients to help them achieve long-term survival and tumor dormancy (the arrest of tumor growth in the primary or metastatic site) after primary therapy.