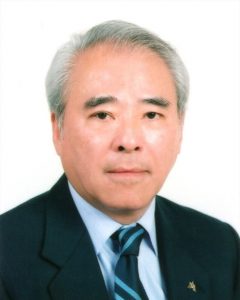 Za-Chieh Moh ('55 M.S. civil engr), Taipei, Taiwan, is being honored with the Anson Marston Medal by the College of Engineering at a virtual ceremony on April 7 at 7 p.m. Register to watch or leave a note of congratulations here.
The Anson Marston Medal was established in 1938 in honor of Anson Marston, the first dean of engineering. The Marston Medal recognizes alumni of the College of Engineering for outstanding achievement in advancing engineering science, technology or policy having national and international impact in academics, industry, public services, government or other venues.
Moh is a distinguished educator, entrepreneur, and leader in geotechnical engineering. Moh's knowledge, professionalism, and pioneering spirit have made him a role model for others in his field, and he's made remarkable engineering contributions in Southeast and East Asia and across the world.
Moh founded and is chairman of the board of the MAA GROUP, a prominent international engineering consultant conglomerate that serves clients in numerous projects that are vital to the development of Asian regional economies.
Moh also served as the vice president and provost of the Asian Institute of Technology and has published more than 160 technical publications. His instructions to engineers and researchers have expedited many economic and scientific developments internationally, and his former students have gone on to lead large-scale infrastructure projects across Asia.
He has been named a fellow of many engineering organizations, including the American Society of Civil Engineers, Institution of Civil Engineers (U.K.), Chinese Institute of Engineers, and Institutions of Engineering in Singapore, Malaysia and Hong Kong. Moh was the founding president of the Southeast Asian Geotechnical Society and has served as the vice president of the International Society for Soil Mechanics and Geotechnical Engineering.
In addition to his degree from ISU, Moh holds a bachelor's degree in civil engineering from National Taiwan University, a doctorate of science degree in civil engineering from Massachusetts Institute of Technology, and an honorary doctorate of technology from the Asian Institute of Technology.
Moh was married to the late Diana Mai-Ding Yeh and has three children, Alexander, Angela and Richard, and six grandchildren.