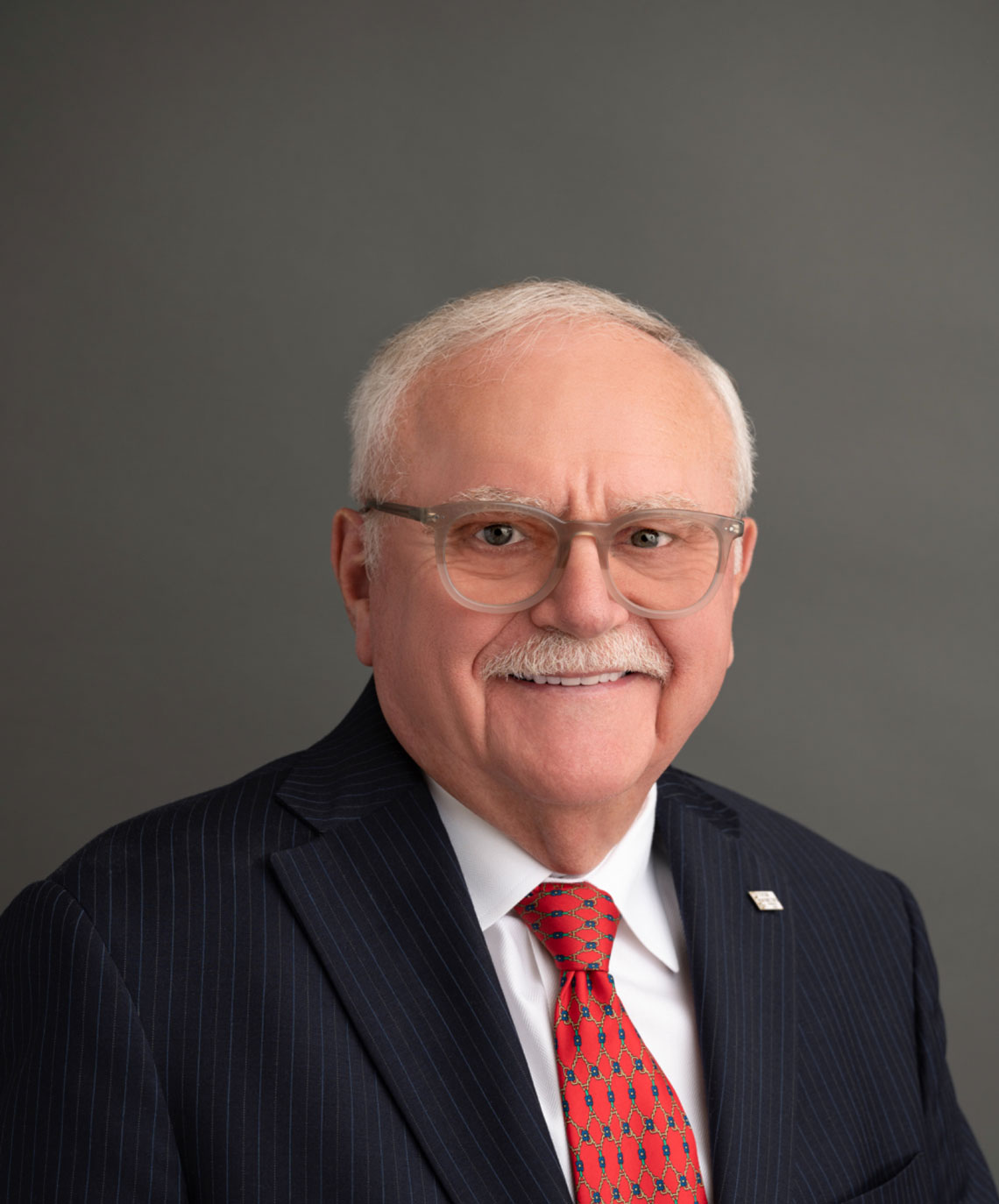 Gale "Cork" M. Peterson, Jr. ('66 construction engineering)is a visionary principal of Peterson Contractors, Inc. (PCI), a nationally-regarded, Iowa-based company that has innovated ground improvement installation and heavy-highway construction since 1964.
As an Iowa State engineering student, Peterson became the first to choose the heavy-highway option within construction engineering. Upon graduation, he received an Army ROTC commission as second lieutenant and served in the US Army Corps of Engineers as a port construction company officer in Vietnam.
Peterson returned to Reinbeck, Iowa, and worked with colleague Cordell Peterson to build and grow PCI – from one used bulldozer to a large fleet of heavy construction equipment and trucks and from searching for local projects to working on thousands nationwide. PCI has also been a pioneer in using new technologies, such as Geopier foundation systems.
Peterson held statewide and national leadership roles in the Associated General Contractors. He is a member of the AGCI inaugural Hall of Fame and received Lifetime Achievement status.
Peterson truly embodies the Cyclone spirit, including a couple of years spent as CY the mascot as a student. He was awarded the Cardinal Key in 1966; today, his ISU license plate says CY65. Peterson has chaired the ConE Industry Advisory Council and was inducted into the ConE Hall of Fame.
In 2021, he generously established the Peterson Endowment for Geo-Construction Innovation, inspiring academic advancement and research that will impact the field for many years to come.
Peterson married Becky Hess in 1973. She passed away in 2019. Their son Todd and his wife, Sandra, have two children, Vanessa and Caleb.
Peterson belongs to the Clyde Williams Society and Order of the Knoll Campanile Society and W.M. Beardshear Society. He is a Life Member of the ISU Alumni Association.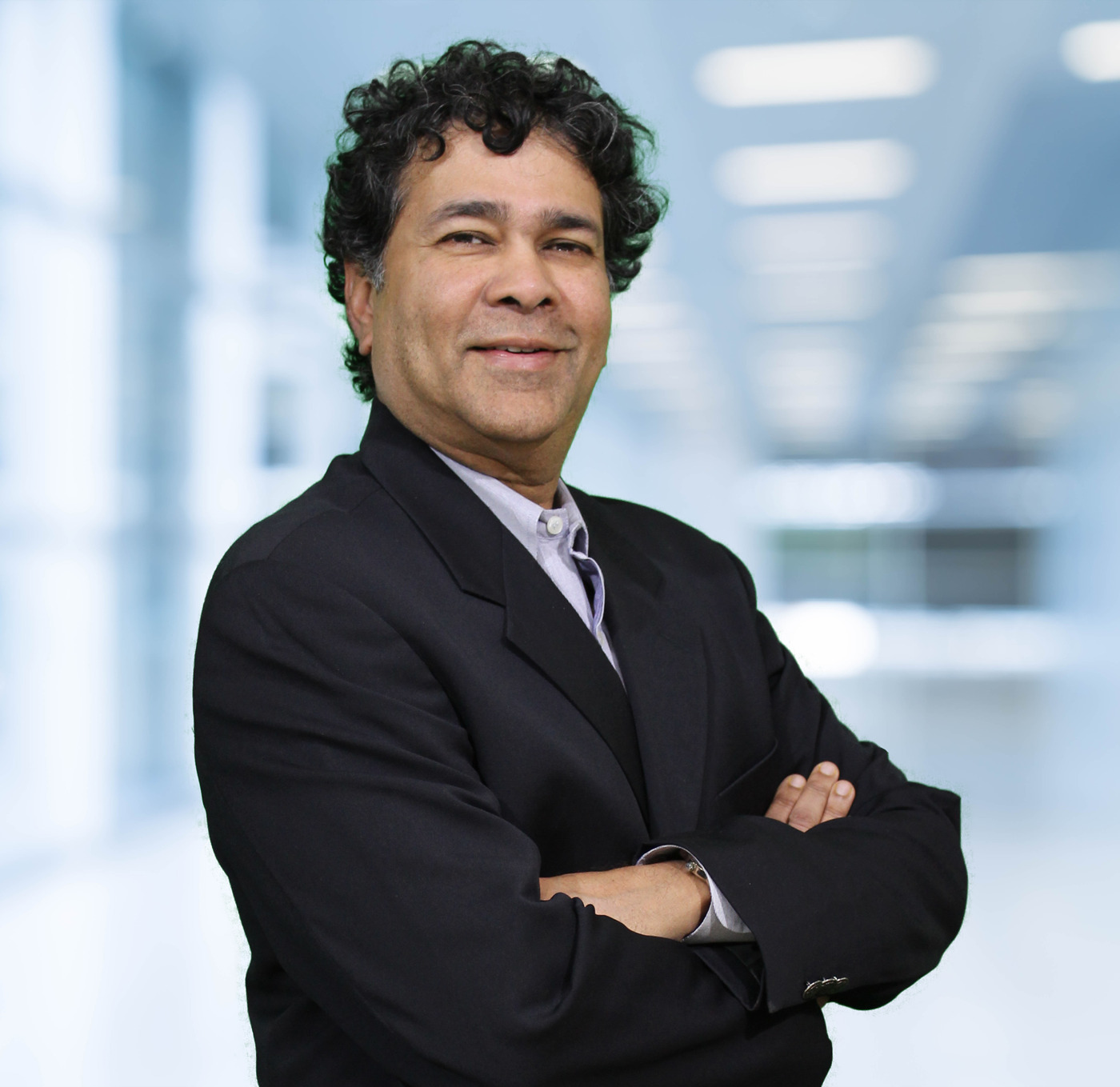 Sunil Gaitonde (MS '85, PhD '88 computer engineering) has combined state-of-the-art technology development with an entrepreneurial spirit to drive success at companies helping businesses manage and build their online capabilities.
Gaitonde came to Iowa State after completing his BTech in electrical engineering from the India Institute of Technology, Kharagpur. His graduate research centered on designing a distributed transaction processing system through new algorithms and protocols.
Following his PhD, after a five-year stint at IBM, Gaitonde co-founded Internet Junction, which was acquired by Cisco in 1995 and led to his notable career in leadership at Cisco. Gaitonde headed development teams for the Cisco Cache engine, Micro Web Server, and IpXchange Server and identified and advised further Cisco acquisitions worth over $8 billion.
Later, as CEO and chairman of the board at Sarvega, Gaitonde raised funding and built the XML networking provider to yet another high-profile acquisition, this time by Intel in 2005. Some of his recent work has involved co-founding and building the Great Software Laboratory (GS Lab). After successful growth, GS Lab was acquired by a leading private equity firm in 2021. Additionally, he co-founded and was CEO at kPoint Technologies, where he remains on the board.
Gaitonde and his wife, Sujata, recently established the Sunil & Sujata Gaitonde Professorship in Cybersecurity, lending key support to the growth of cybersecurity research and education at Iowa State.
Gaitonde and Sujata have a son Rahul and a daughter Shweta. Gaitonde is a member of the Order of the Knoll Campanile Society, President's Circle and W.M. Beardshear Society.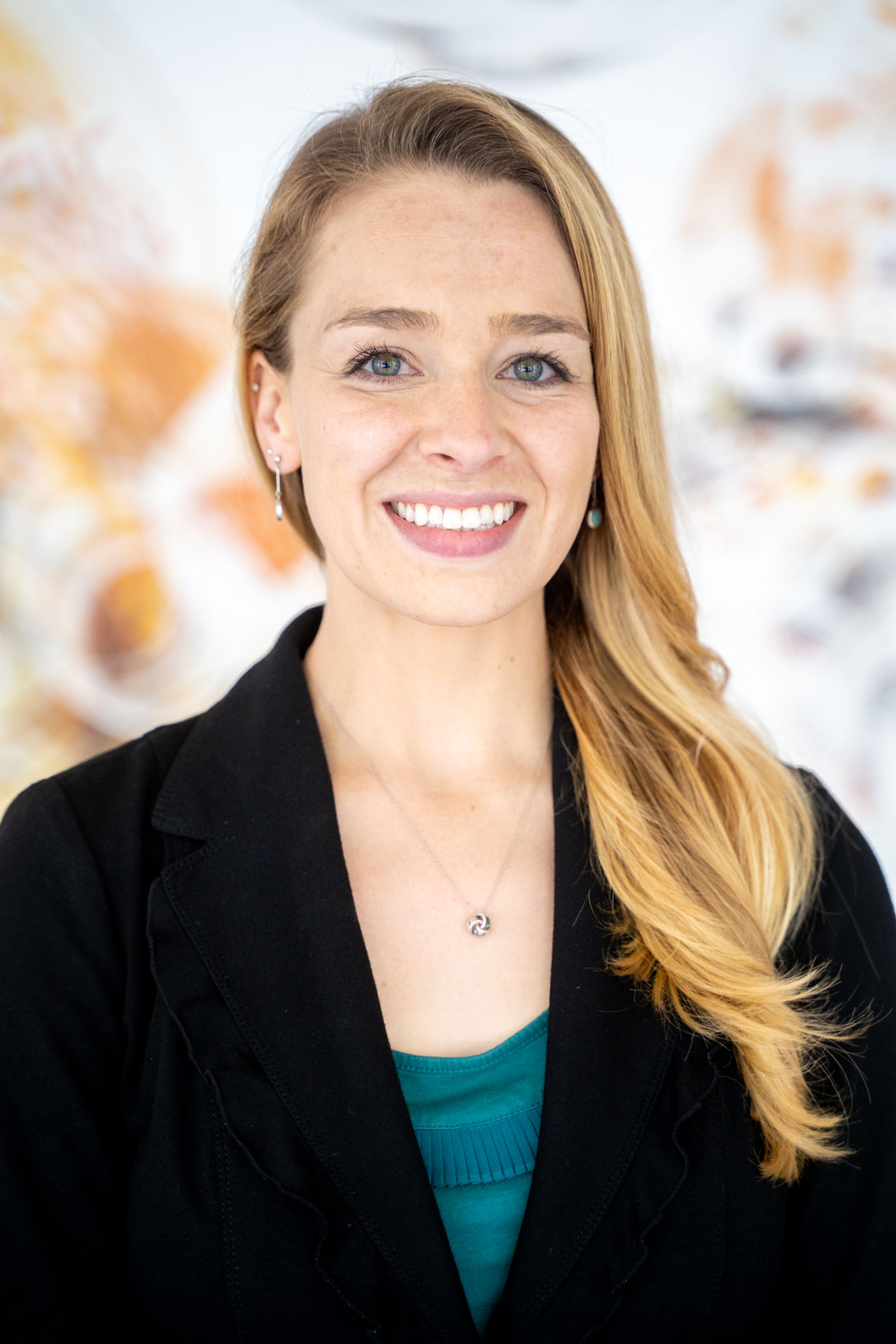 Brittany Hartwell ('11 chemical engineering) is a biomedical engineer advancing therapies and vaccines for illnesses affecting millions worldwide. As an assistant professor of biomedical engineering at the University of Minnesota, her research in immunoengineering is making progress in the fight against autoimmune and infectious diseases.
While earning a PhD in biomolecular engineering from the University of Kansas, she combined engineering with immunology to study antigen-specific immunotherapy for multiple sclerosis. She was recognized as the University of Kansas Outstanding Doctoral Student in Bioengineering and a Madison and Lila Self Graduate Fellow.
As a postdoctoral researcher at MIT, Hartwell was affiliated with the Koch Institute for Integrative Cancer Research, the Ragon Institute of Massachusetts General Hospital, and Harvard. She was honored with the Koch Institute Image Award for her work on developing a targeted intranasal vaccine that could be used to protect against mucosally-transmitted infections, including HIV and SARS-CoV-2.
Hartwell's current research – focused on directing the immune response with innovative vaccines and immunotherapies strategies, such as "albumin hitchhiking" to better target immune system cells and tissues – was recognized with the early-career Michelson Prize. And now, even as a busy assistant professor, she invests time to support future engineers, particularly women and other underserved communities in STEM.
Hartwell is married to Doug Hartwell ('10 civil engineering, '11 MS structural engineering), and they have two daughters, Adalyn and Claire. Hartwell is a Life Member of the ISU Alumni Association.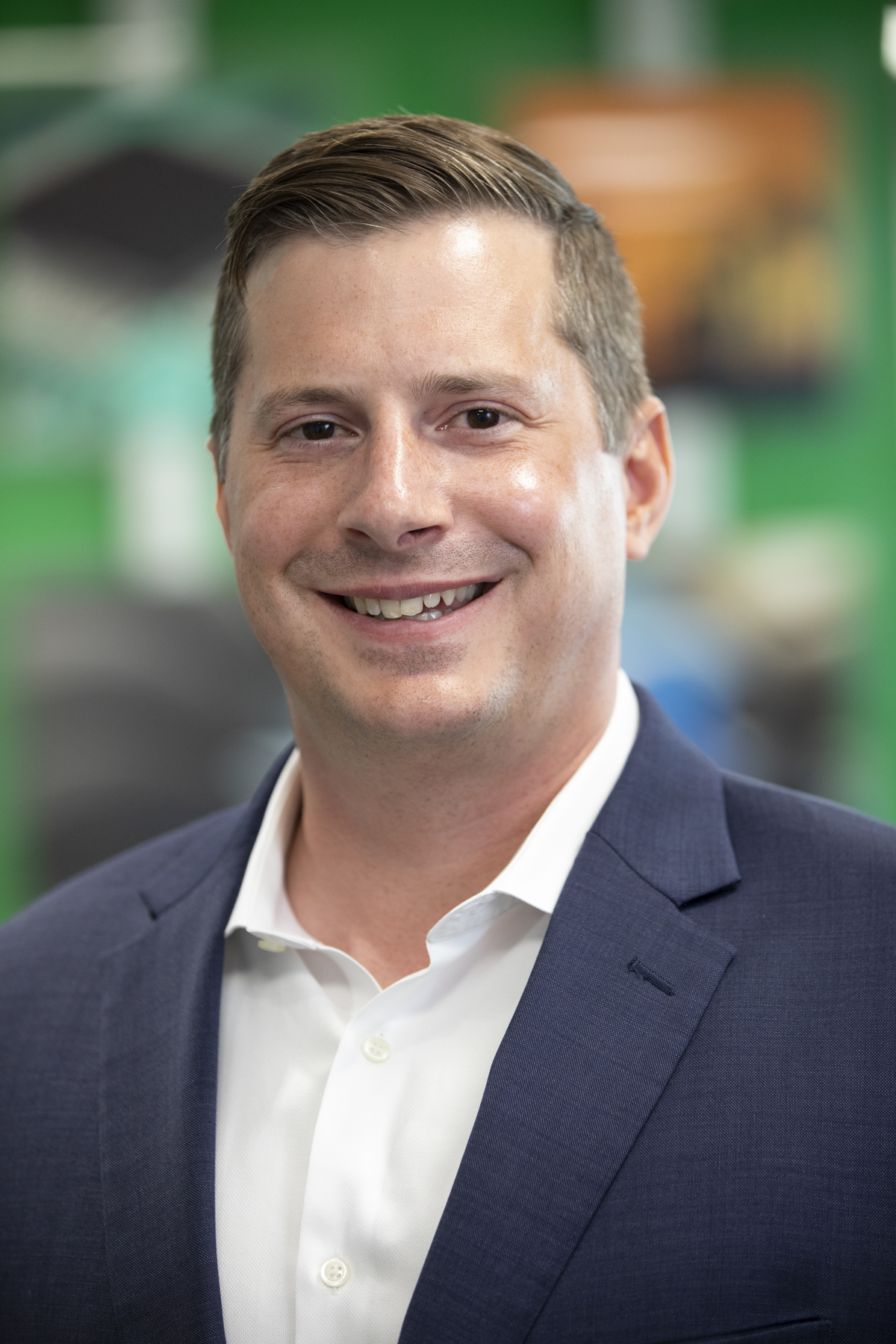 Joel Rieken ('06, PhD '11 materials engineering) is a materials engineering innovator and leader on the rise. He's the vice president of the global atomization division at Linde Advanced Material Technologies, Inc. and an entrepreneur: while still an Iowa State student, he co-founded Iowa Powder Atomization Technologies (IPAT).
Rieken was researching gas atomization and powder metal processing at Ames National Laboratory when he discovered an industry need for producing advanced titanium metal powder at a commercial level. So, Rieken co-founded IPAT, which gained national recognition after winning the John Pappajohn Iowa Business Plan Competition in 2012 and secured additional startup funding. Also in 2012, IPAT was named the prestigious "Next Top Energy Innovator" by the US Department of Energy. Rieken has five patents (with one pending) for his work to improve powder metal processing.
In 2014, IPAT was acquired by Praxair Surface Technologies, Inc. (now Linde Advanced Material Technologies, Inc.), a global Fortune 200 chemical company, where Rieken stayed on in leadership and executive roles. His work upscaling Linde's titanium powder atomization technology has led to new 3D-printed specialized components for civil aviation, defense, and commercial space applications. Rieken advocates for materials science and STEM education in his current position by funding labs and departments at local Indianapolis schools, supporting a robotics club, and leading engagement with students outside the classroom.