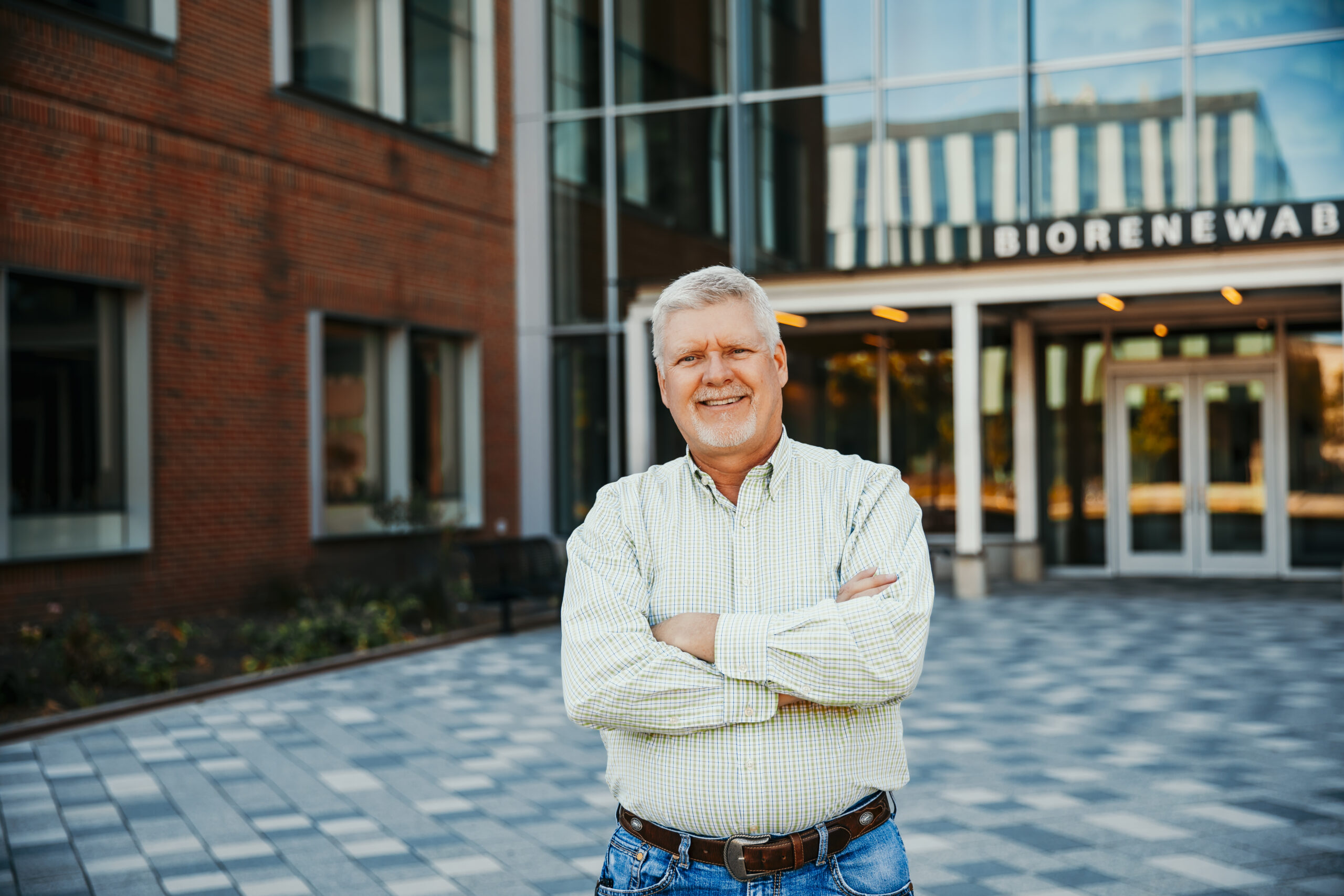 With a truckload of real-world experience, Art Moeller is bringing a unique perspective to the classroom, sharing real-world knowledge with problem-solvers in the making in the Department of Agricultural and Biosystems Engineering.
Moeller teaches TSM 444, Facilities Planning in ABE. According to Moeller, the class is like a behind-the-scenes tour of how to make manufacturing processes work like a charm.
Moeller's no beginner when it comes to industry experience. For the past 14 years, he's been running the show at Moeller Engineering, his very own engineering firm in Ankeny, IA. Moeller Engineering is in the business of designing and laying out facilities for all sorts of companies across the USA, with a heavy focus on agricultural setups. So when the university reached out to him to teach this course, he was all in.
"Much of our work is in the design of new storage and handling of bulk materials, predominantly for the agricultural industry," Moeller said. "So when I was contacted with the opportunity to teach this course, I felt like it would be a good fit to be able to share practical industry experience with a class of young professionals."
For Moeller, his position is all about giving students skills they can put to use in the real world.
"As an industry professional, I love the opportunity to share real-life, practical experiences with students who will be graduating soon and entering the job market," Moeller said. "My goal is to be able to teach them things that they will be able to use, day one, in their new job."
Throughout his teachings, Moeller envisions a learning environment where students soak up real-life experiences from industry pros who are in the trenches day in and day out.
"The biggest impact I want to make is to represent the university well and provide students with a college experience unlike any other," Moeller said. "Where they can learn real-life experiences from industry professionals who are using these concepts and ideas in their everyday careers."
As Moeller continues to bring real-world experience and a passion for teaching, he notes the importance of enjoying your college career and to enjoy learning new things.
"Whether it be a career in facilities planning or any other career, my message to the students would be to take time to enjoy their college career and absorb as much information they can from their professors, seek to take an interest in, and absorb, the information they have to share," Moeller said. "It can prove valuable in your career long term through networking and developing relationships industry-wide."