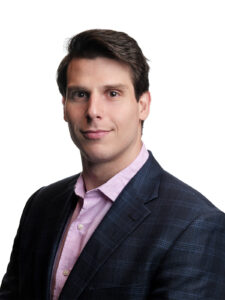 Education: PhD, Aerospace Engineering, University of Texas at Austin, 2021. MS, Space Engineering, Politecnico di Milano, 2017. BS, Aerospace Engineering, Politecnico di Milano, 2015 
Research focus: Non-linear estimation and filtering, uncertainty propagation and quantification, space sustainability and space domain awareness, attitude determination and control systems, Koopman operator in astrodynamics, relative pose estimation and control, orbit determination, tracking and station keeping. 
Joins Iowa State from: Postdoctoral associate position, Massachusetts Institute of Technology 
Recognitions and awards: 2021 Breakwell Best Student Paper Award at the 31st AAS/AIAA Space Flight Mechanics Meeting; 2020 Best Paper Second Runner-up at the 23rd International Conference of Information Fusion, General category; 2018-2019-2020 Professional Development Award at the University of Texas at Austin; 2019 Warren A. and Alice L. Meyer Endowed Scholarship in Engineering. 
How do you hope your research discoveries impact the world? 
The main advantage of my research is providing a safer space environment, where the dangerous effects of uncertainties are accurately estimated and predicted. By accounting for stochastic errors and providing robust control, we aim to reduce the possibility of debris collisions. The final goal is to achieve an organized structure with a safer space environment than the current situation, especially in Leo. Accurate estimation of relative pose between a satellite and an uncooperative target is one of the main steps for any active debris removal mission. We aim to implement an autonomous pipeline that accurately estimates the pose of the target and that controls and navigates the satellite to rendezvous. After docking, the satellite can deorbit the debris and, therefore, improve the sustainability of the space environment.   
What kind of classroom and teaching experience do you look forward to creating at Iowa State? 
I would like to make sure my students develop critical thinking, where they analyze their results and learn how to autonomously elaborate the correct course of action. I would love for my class to be the filled with curiosity, since that is one of the main factors that drive research. During lecture, the students will not only learn what has been accomplished so far, but be driven on how to improve the current state-of-the-art. This is the development of the engineering mindset. 
What drew you to join Iowa State? 
I am excited to be surrounded by distinguished colleagues and to collaborate together, and I am looking forward to working on one of the most beautiful campuses and infrastructure settings in the world.