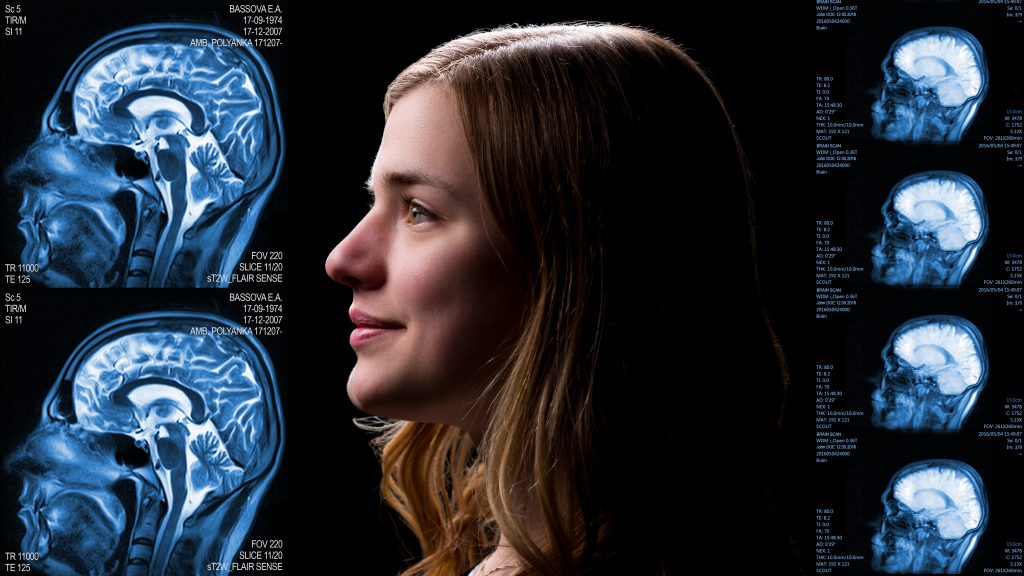 Katherine Gisi, senior in electrical engineering, wants us all to be able to understand an important, complex electrical system: the human brain.
"After attending an Iowa State seminar on the importance of electrical engineering in brain imaging, I knew I wanted to steer my career towards the engineering and research of MRIs because I've seen mental illness closely around my life," Gisi said. "I had always been interested in the brain and fascinated by how and why people behave the way they do." 
With a goal in mind for her engineering career, Gisi said her engineering department advisors, professors and research mentors helped point her toward an entry point to get hands-on experience in MRI and brain research – and what opportunities will best prepare her for the future.
Gisi has grown her engineering and leadership skills as a resident assistant, a teaching assistant, a member of Women in Science and Engineering (WiSE), participating in Iowa State's Honors Program, in internships and in attending professional development conferences like the Grace Hopper Conference, the world's largest gathering of women in computing.
"I really feel like I got to take advantage of what Iowa State is for. I know those skills, networking, and support structure are things I want to celebrate and be a proponent in my life and career," Gisi said. "Seminars and conferences, like Grace Hopper and those here on campus, bring good energy and awareness for thinking about where I'm going and how I'm going to function in the engineering ecosystem."
For Gisi, her engineering goal is clear: Improve the experience of getting an MRI.
"Right now, MRIs are not easy for people. They're expensive. They're uncomfortable, claustrophobic for some people. So, that's what got me passionate and thinking about working on this problem as an engineer," Gisi said.
And Gisi feels prepared by Iowa State to engineer better MRI technologies.
"As a Cyclone Engineer, I have gotten to connect with a lot of faculty, other students, even throughout COVID, and I got involved in some research, projects, outside groups and new interests. So, I really feel ready to take on the problems in brain imaging and ultimately improve brain health," Gisi said.