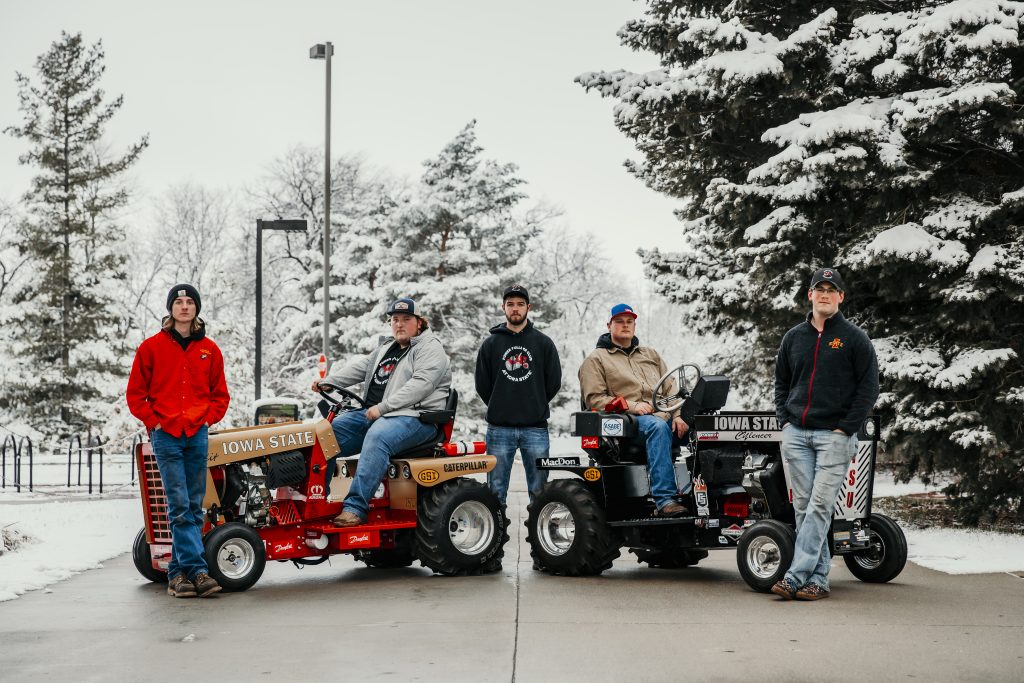 ABE met with members of the club to learn more about what they stand for, why students should join and how the Iowa State Power Pullers Club has helped students grow.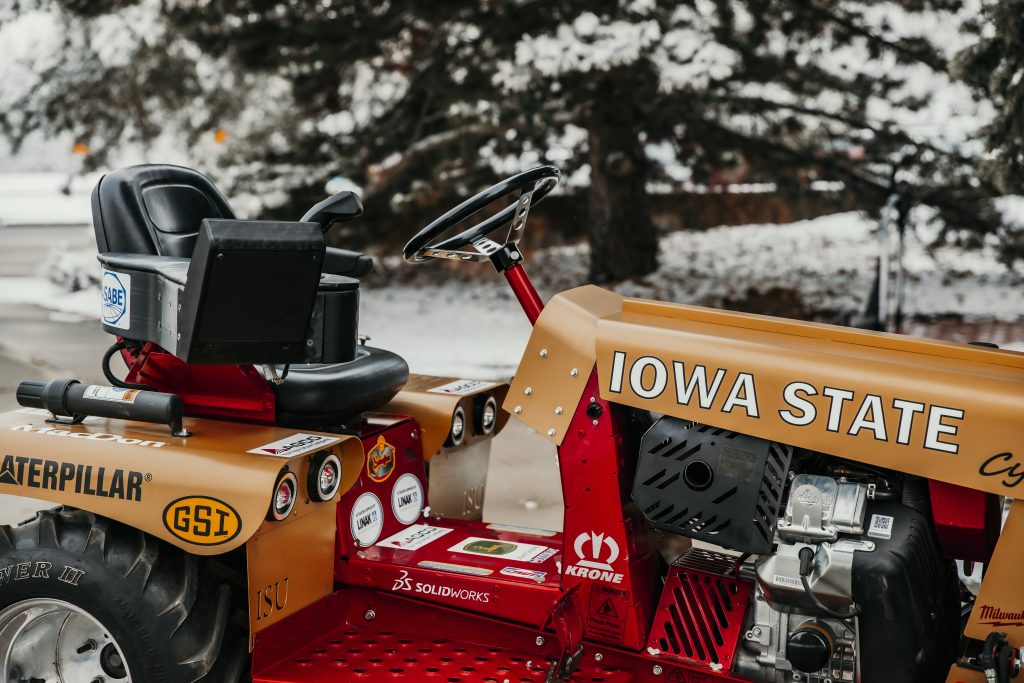 What is the main objective of the club?
"The main focus of our club is to build a top-notch, quarter-scale pulling tractor from scratch every year," Thier said. "We meet twice a week because designing and building a new tractor is very time-consuming. We are almost entirely sponsor funded and spend a considerable amount of time finding and retaining sponsors."
What is your favorite part of the club?
"My favorite part of the club is running through the entire engineering design process in one year," Wilson said. "This allows members to be a part of multiple unique design ideas throughout their years as a Power Puller. Our club pushes the edge of innovation with each tractor we build and equips our members with industry knowledge that will greatly benefit their future careers."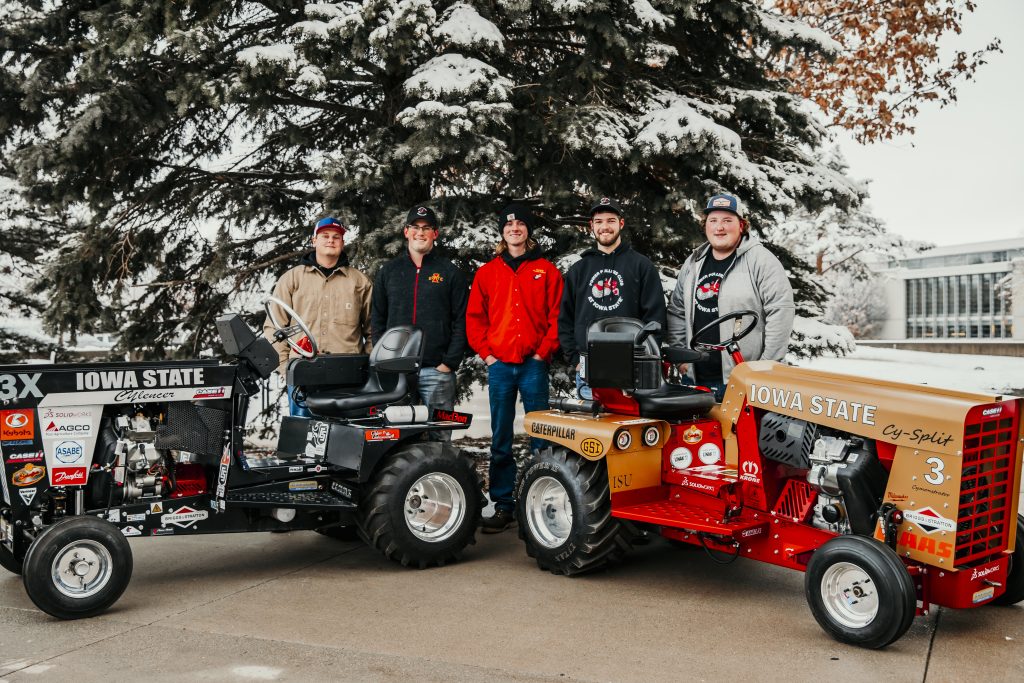 How has the club helped you grow as an individual?
"Power Pullers has given me more experience than I could imagine," Matt Haas, agricultural engineering senior said. "I have met some very influential and brilliant people through this club whether they were members with me in the club, faculty members who help us within our ABE department, or one of our sponsors. Power pullers has taught me about project management and about management in general, skills I would not have gained in industry for at least five years. I feel like I am four years ahead of any other college graduate due to being in this club and have gained experience in many different areas, not only engineering."
Why would you encourage others to join this club?
"I would encourage others to join the club for various reasons" Thier said. "The first is that it will help you to find what you are most interested in. Even if you have no experience with tractors at all there is something for almost everyone. The club also gives students a good idea of how things work out in industry because the club works like its own business within the ABE department."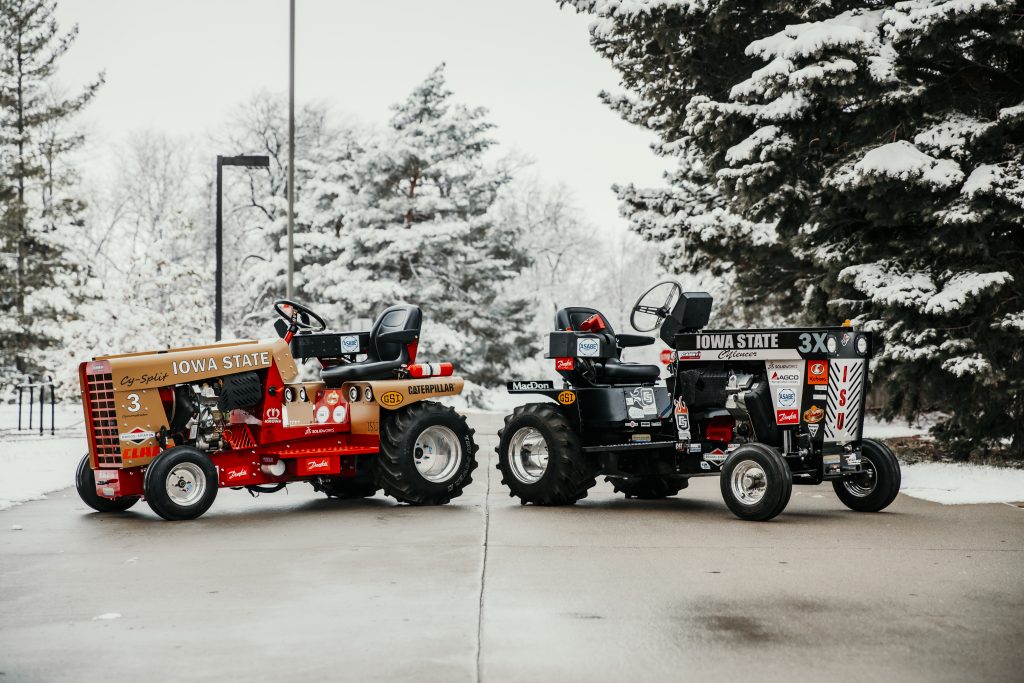 How is this club different from other clubs on campus?
"Power pullers is different from most other clubs on campus since we combine all parts of a machine manufacturing business all in one," Haas said. "We tackle engineering work and design an entire working machine in a school year but we also handle the business, financial, publicity and administrative side. We also focus on manufacturing more than most clubs on campus, we do most of our own CNC machining, aluminum castings, and welding. We are a very self-sufficient club and learn by our mistakes, which is the best way to learn."
The Iowa State Power Pullers Club has competed in the International ¼ scale tractor competition every year since 1998, and plans to continue to do so as the club continues to grow.