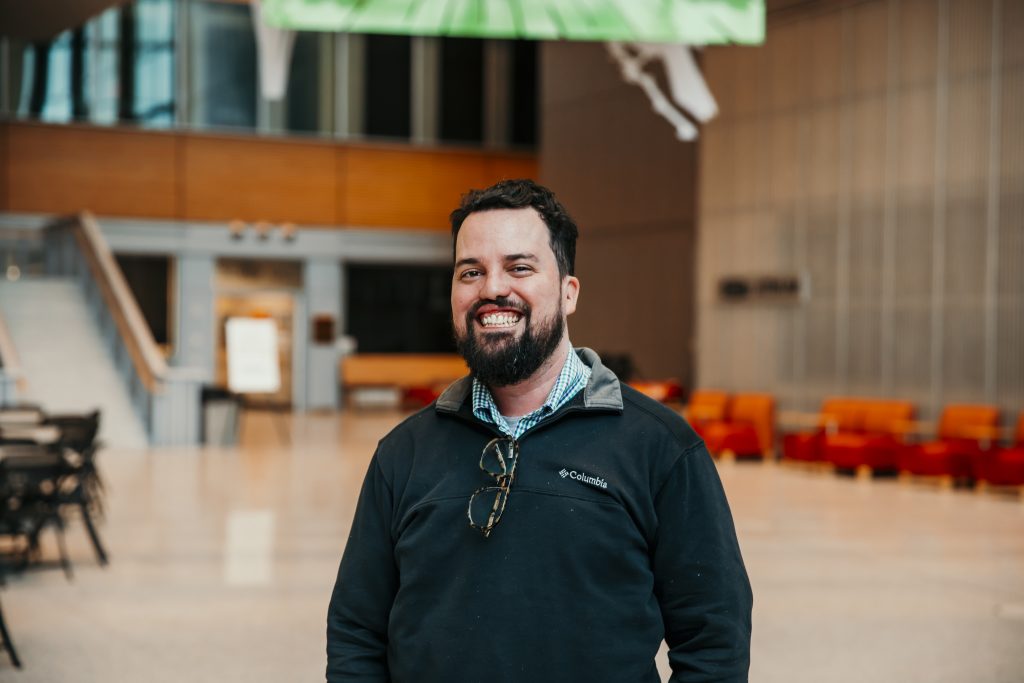 Read more to see our interview with Jordan and how he wants to help students grow below.
Q: What inspired you to become an advisor here in ABE?
A: "I love helping out students that are just starting their career, and walking with them through that experience. I also know that starting your career can come with many challenges, and I want to be a safe place for students to share what they are going through. As someone from a more rural area, I have learned that sometimes it can be looked down upon to share your struggles. And since I know a lot of AST students are also from rural areas, I want to show them that it is okay to talk about your struggles – and I want to provide the space for them to do that."
Q: What do you want students to know when they graduate?
A: "When my students walk across the stage, I want them to look back on our department and their interaction with ABE staff and smile. I want them to feel like this is a safe space for them when they are struggling. And I want them to know that it is all right to ask for help, and it's okay to say you are having a rough day. I think that honesty and vulnerability will travel well with them into their careers as they manage their own staff and lead people."
Q: How did you get involved in the advising community?
A: "When I was at the end of my undergraduate degree, as a junior or senior, I decided I wanted to change career paths. I came across some struggles then, not knowing what my future held or where to go, and at that moment, that's when it hit me – I want to help guide people on their paths. From there, I began my work in human services, counseling homeless communities and helping individuals build their futures. Then, I moved to a higher education position in recruitment, which then led me to here."
Jordan began his position as the AST Advisor this year, on January 9th. You can find him in his office at 1330D Elings Hall, in the advising suite.