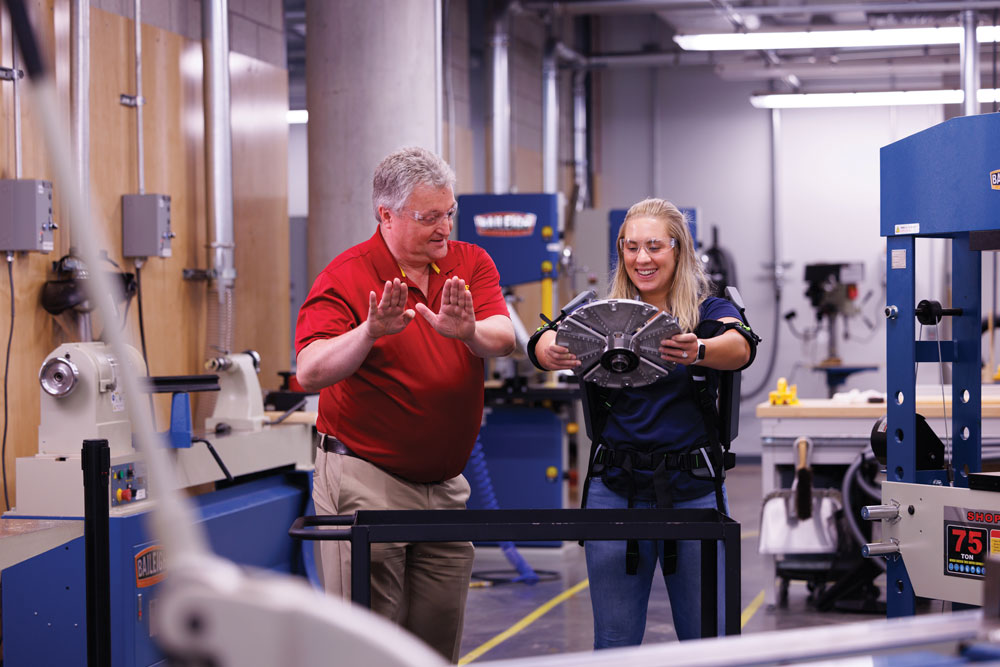 The Center for Industrial Research and Service connects Iowa's small and medium manufacturers with applied research, education and technical assistance to help them grow and thrive.
CIRAS is the industrial extension arm of Cyclone Engineering and Iowa State University's land-grant mission, connecting companies to expertise in:
Automation
Materials and large-scale testing
Nondestructive evaluation
Product and process design
Capstone projects
along with many other services in business and strategy for more than $3 billion in economic impact in the last five years.
CIRAS is one of only 15 NIST Manufacturing Extension Partnership centers led by universities providing U.S. manufacturers with the technology resources they need to succeed.
Industry 4.0 technology lab
CIRAS' Digital Manufacturing Lab powered by Alliant Energy gives Iowa manufacturers a place to try out new Industry 4.0 technologies like wearable sensors, collaborative robotics, advanced vision systems, 3D printers and scanners before buying and implementing them in their businesses – with expert advising by CIRAS tech specialists.
Tomorrow's manufacturing technical advisors
CIRAS is working with Manufacturing Extension Partnership (MEP) centers in Illinois, Kansas and Ohio to increase diversity in manufacturing and engineering talent across the MEP National Network, and in turn, in the field of manufacturing.
The project includes a two-year internship program for undergraduates and graduate students from underrepresented minorities to develop a pipeline for future MEP Center technical specialists.