Alexis Pugh has been making the most out of her new job with the Natural Resources and Conservation Society (NRCS) since graduating from Iowa State in the spring of 2021.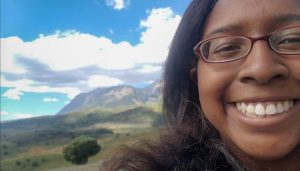 As an agricultural engineer at NRCS, Pugh has come up with ideas to better the environment for farmers. Her day-to-day responsibilities aren't always spent in the office creating designs for clients. She often visits the fields to talk with landowners about planning the structures for irrigation water.
"There are a lot of different field visits," Pugh said. "I talk with land owners and ask them what they want. Sometimes, I survey and record elevations, and I check a system to see if it's working properly, and sometimes I do many other things."
Pugh has recently been working on a flood irrigation project. She designed the structures for where the water goes in and then designed where the water is going. Then she puts it together in AutoCad, and after receiving approval, the landowner signs off the design, and then they do construction.
"I go out and talk to people, perform surveys and do the designs," Pugh said. "Then I sign off when I am sure it is constructed to how I want it, and then I make sure the people on the project execute it."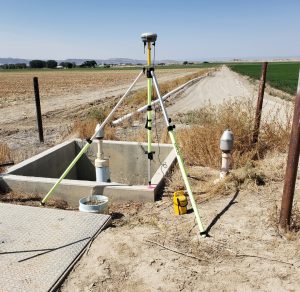 Pugh's passion as an agricultural engineer blossomed thanks to Dr. Amy Kaleita's class, ABE 431. Her knowledge gained from web soil surveys and hydrology helped her gain a foundation to be successful in her current field. Most days, Pugh has total control of her schedule and can choose whether she wants to be in the office or on the field. No matter what she decides, there's always something new that keeps her busy.
"I am never working on the same thing at the same time," Pugh said. "There is a lot of variety, and it keeps me engaged because I think I would not be able to stay focused otherwise. I get to go all across Colorado as well, so that's cool."