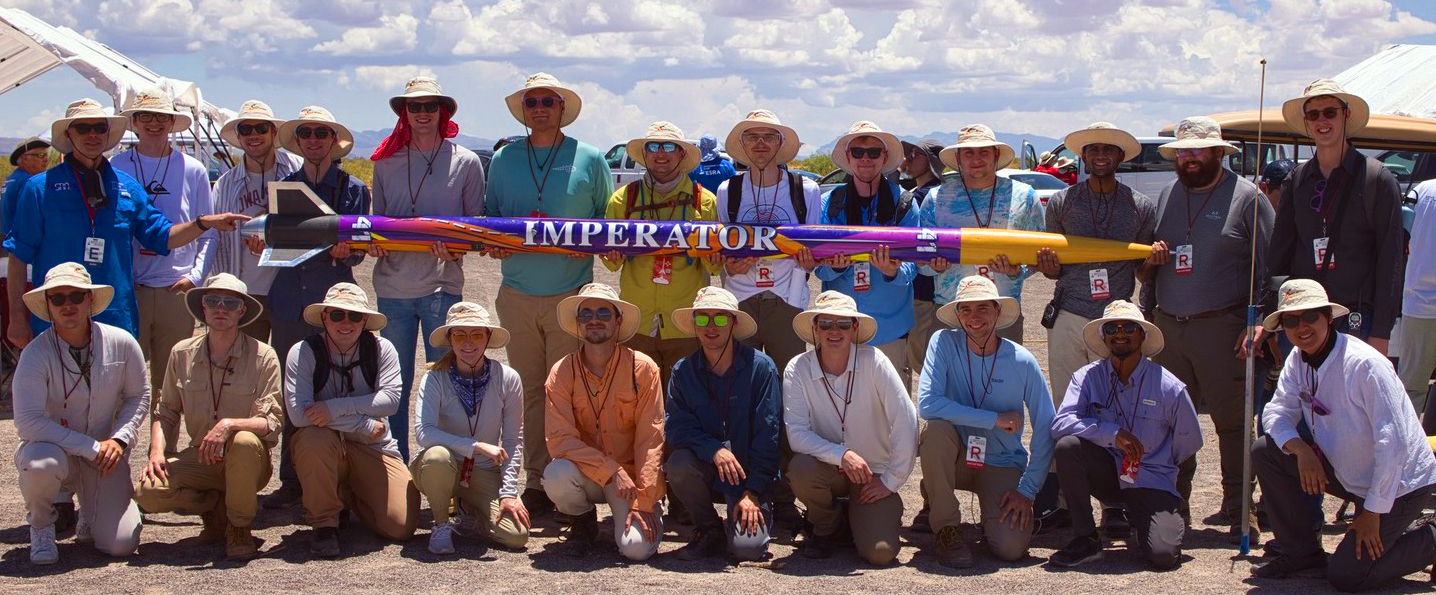 After a variety of challenges and delays at the Spaceport America Cup (SAC) intercollegiate rocket competition, it all came right for Cyclone Rocketry.
The team of Iowa State University students was rewarded with a second-place overall finish in its division, and 14th place overall in the event, the best-ever showing for the ISU effort. It's an impressive performance for a student organization that has been in existence only since 2017 and began competing in the Spaceport America event in 2018.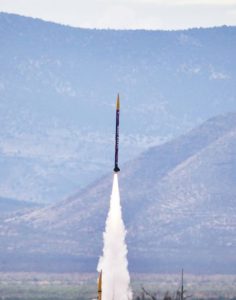 "CyRoc" as it is known, with its Imperator rocket, snagged the runner-up spot in the 10,000-foot SRAD (Student Researched and Developed) – Solid Motors category of competition. In total, more than 150 of the best collegiate rocketry teams from around the world took part in this year's Spaceport Cup. This year marked the return of SAC after it was canceled in 2020 and 2021 due to the COVID-19 pandemic.
Weathering delays
Bad weather hampered the first two days of competition in the June event. The entire first day was canceled due to rain and on the second day the CyRoc team was able to just get set up on the launch pad before rain again moved in and forced another cancellation. The third day proved the be the charm, as an exhausted CyRoc team was finally able to launch Imperator.
Big change in engine plan pays off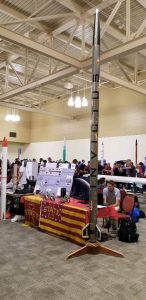 The performance was even more rewarding due to the fact that this was the first time CyRoc had competed with a solid motor on the rocket – meaning that it was totally planned, designed, built and tested by the team – as opposed to installing a commercial-off-the-shelf (COTS) motor. COTS motors are the popular choice of many teams, but creates limitations on development. CyRoc used a COTS motor in the first few years of its existence.
Jacob Blocker, leader of the rocket's propulsion team, says, "This custom-built motor has been more than four years in the making, stemming from initial research and small-scale motor testing and culminated in the largest rocket motor ever designed and made at ISU for this rocket being tested prior to competition." View a video of the group's full-scale motor test from spring, 2022.
Matthew Penick (B.S., AerE '22), who was CyRoc president for the 2021-22 academic year and team leader for SAC, says the team never slowed down on development during the two "off-years" for the event: "The club still completed the yearly projects each of those years and launched both rockets on our own to keep moving ahead. Throughout the pandemic we maintained strong growth in club size and continued development of high-powered rocketry technologies, putting us in an advantageous position going into this year."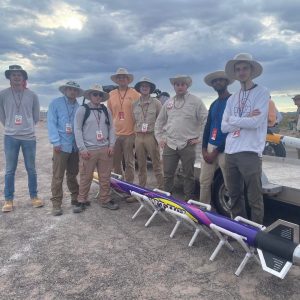 View a video recapping the team's 2021-22 Imperator rocket campaign.
Scoring of SAC is determined based on project documentation, including the final project technical report; design implementation, consisting of competency of design, quality of construction, and strategic design decisions; and flight performance, consisting of altitude achieved relative to the target altitude and successful recovery.
After the frustrating weather delays at the event, competitors were then told that due to technical difficulties the results would not be available until a later date. They were revealed via a virtual presentation in mid-July.
Career-building experience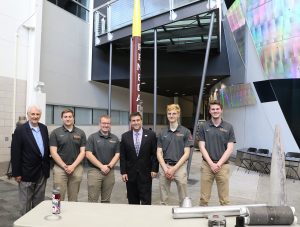 Still, members of CyRoc say they would not have missed the SAC experience for the world and it plays a significant role in their growth as students and in their future in aerospace engineering. "Engineering clubs such as CyRoc offer extremely valuable hands-on experiences not available elsewhere, and the challenges we impose on ourselves force us to learn," says Penick. "In addition to the technical side, teamwork enhances growth in communication, leadership, and other people skills. Many club alumni including myself credit it for leading to our careers in aerospace."
The team conducted a fundraising campaign in early 2022 which garnered significant financial help. "This effort would not have been possible without strong support from so many, including those who donated money to our program," says Penick.