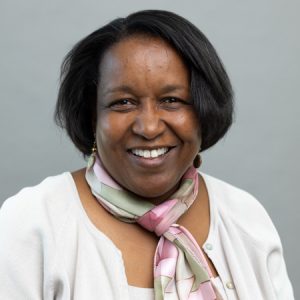 Connie Hargrave has been named the first associate dean for equity and engagement in the Iowa State University College of Engineering. She will begin her appointment on July 1, 2021. Hargrave has had a 20-year career at Iowa State, most recently as professor of educational technology and critical multicultural education at Iowa State.
This position was created by W. Samuel Easterling, dean of the college, and a national search for applicants began late last winter. "While this position is new, it will leverage our already strong commitment to equity in the college," Easterling said. "As the college's chief diversity, equity and inclusion officer, Dr. Hargrave will have the opportunity to develop and lead a significant expansion of these efforts." Hargrave will report to the dean and serve on the college senior leadership team. She will collaborate closely with college faculty, staff and students, as well as the Ames community and partners across Iowa.
In this new role, Hargrave will also share leadership and oversight of recruitment and retention strategies ensuring access, support and equity with a critical focus on populations with marginalized identities. She will also help foster an inclusive learning and working environment for the college community to have an equal opportunity to succeed.
"Dr. Hargrave will be an outstanding addition to our college," Easterling said. "Her combined academic and professional experience related to diversity, inclusion and recruiting students into STEM disciplines give her multiple unique skills to help us advance our mission of educating future engineering students and serving the communities where we live."
Hargrave's other positions at Iowa State include serving as a faculty member in the School of Education's Center for Technology in Learning and Teaching; director of Science Bound; director of graduate education in the Department of Curriculum Instruction; and coordinator of education programs at the U.S. Department of Energy's Ames Laboratory. Hargrave holds a master's degree from the University of Northern Iowa and a doctorate in curriculum and instructional technology from Iowa State. She has served in three fellowships during her career and received 80 grants and contracts to design, develop, execute and study research-based STEM education outreach impacting more than 47,000 students 350 educators.