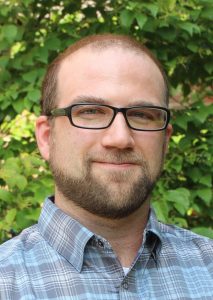 Department of Chemical and Biological Engineering teaching laboratory specialist Ryan Arndorfer's efforts to help deliver education to students under challenging conditions have been recognized.
He has been named a recipient of the Excellence in Instructional Support Award as part of the university's Exceptional Effort Awards. The program was established to note extraordinary and innovative ways Iowa Staters have strived to overcome the challenges of the COVID-19 pandemic. The awards were determined by nomination.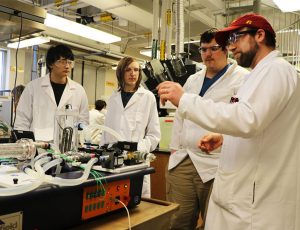 Arndorfer was honored "For supporting students and instructors in virtual lab courses through timely creative innovation and trouble shooting." He was part of a team in the department that carried out the planning and delivery of live, online instruction from department teaching laboratories in undergraduate courses. That included working with students involved in the 2020 Oviedo, Spain Summer Lab Program – who were required to take part in courses at Iowa State instead of in the normal Spain location when all study abroad courses for 2020 were canceled due to the pandemic.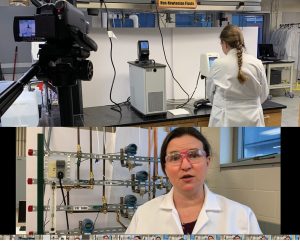 "Teaching laboratory courses during a pandemic provides great challenges when one of the main purposes is to give students experience in measuring chemicals, turning valves and using their hands to collect data," he said. "We placed webcams at every experiment location in the lab and even have several iPads mounted on top of tripods. The iPads have been especially important in our flexibility when teaching assistants or even our professors have needed to be quarantined."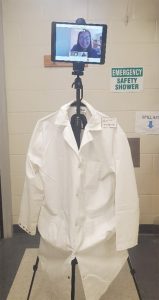 Arndorfer has worked closely with teaching professor Stephanie Loveland on not only the Oviedo program, but in regular academic year lab courses to make many changes in delivery to replace traditional hands-on instruction with virtual lessons from inside Sweeney Hall labs. "Technology is amazing and powerful, but it can be fickle," Arndorfer confirmed. "Knowing multiple ways to solve computer problems is invaluable when coordinating such efforts. It's important to keep your cool when things go wrong, and they will go wrong, but you have to remember everyone is in it together."
Read a full story about the department's adaptation to delivering lab courses during the pandemic as well as other challenges that were met in a feature story in the 2020 Department of Chemical and Biological Engineering ActiveSite newsletter, beginning on page 16.