Learning communities help students integrate into college life and make long-lasting relationships, not only with their peers but also with faculty, staff and mentors. Learning community awards recognize some of the advisors who help make the Iowa State University learning communities possible.
Two Department of Electrical and Computer Engineering (ECpE) faculty members were recognized this year through the learning community awards: Associate Teaching Professor Tom Daniels, along with Associate Professor Mani Mina.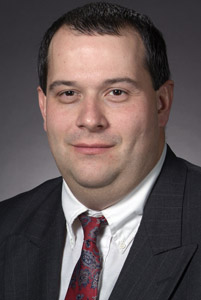 Tom Daniels
"It must be somewhere around 2,000 students that have gone through the learning community since I've started, which I see as a huge impact on my career," said Daniels.
In the past, Daniels has focused on creating a hands-on learning environment for students. Daniels said one of his favorite memories with his learning community was in 2009 or 2010, he bought every Nintendo Wii Remote controller available at local stores, and he and students built the labs around them, getting the data off the controller. How they used it became the model for how Daniels' labs are run for the following ten years. Daniels said the lab currently uses PS4 controllers and dual shock controllers.
"We used to have a week where we would drop these controllers off a balcony to try to measure how far the controller could fall. We would pack them in a shipping package and see how far they could drop, and we broke maybe one or two," Daniels said.
Daniels began working with freshmen in 2005 and is receiving an award for his 15th year working as an advisor in the learning community.
"I've been so fortunate to co-lead our community with Tina Prouty, who does so much of the administrative work.  In previous years, I've been so lucky to have Carrie Graves-Warden and Roger Bentley as well," Daniels said.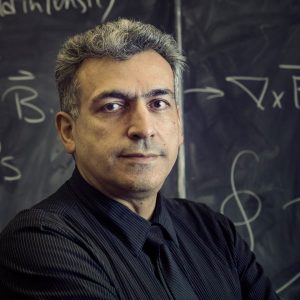 Mani Mina
Mina is an advisor with EE185, Introduction to Electrical Engineering and Problem-Solving I, a class dedicated to the group problem solving of mathematical, conceptual and computer-based projects.
"We have changed many things, adapted over the years, but still are learning to do better and engage more of our students, and to learn from our team and students," Mina said.
Mina has been with the learning community for 20 years. He also teaches two classes, electromagnetism (EM), a freshman class, along with industrial design, a tech and engineering literacy class that Mina created himself, inspired by a professor he had while he was a student at Iowa State.
Academic Advisor Tony Moore was a co-coordinator who contributed to the learning community's success, Mina said.
"His understanding of the education process and values that our department and our community need to have, his great work with the students, with the mentors and with the program has been of amazing importance to all of us, especially to me and the 185 students and mentors," said Mina.
Iowa State offers over learning communities across campus, and over 91 percent of first-year students participate, according to the Iowa State learning community website. 
The College of Engineering offers nearly 20 different learning communities to meet the individual needs of engineering students in all majors.
"At the end of every day, we keep remembering that it is all for our students. We are just fortunate to be facilitators of their success," Mina said.