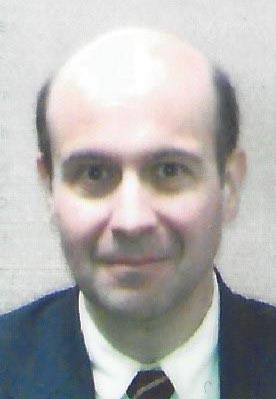 While the COVID-19 pandemic has forced many courses to be delivered virtually, one industrial engineering alum had an entirely online learning experience prior to the pandemic and said that it served him well.
Michael Glazer completed his M.Eng. in industrial engineering (IE) in 2015. Considering he lives in the northeast, online delivery was the most feasible way for him to attend Iowa State University. He said it was the flexibility of the program coupled with Iowa State's strong engineering reputation that attracted him to the institution more than 3,000 miles away.
"I was interested in getting back to my industrial engineering roots and working in operations research and analytics," said Glazer. "Iowa State provided a quality online experience with the courses I wanted to take in operations research and analytics, as well as a well-regarded reputation in engineering."
Glazer grew up in Peabody, Mass., roughly 20 miles north of Boston and studied industrial engineering and operations research as an undergraduate at the University of Massachusetts Amherst. Prior to pursuing his graduate studies at Iowa State, he was working in the field of information systems. His work involved using Microsoft programming technology including .NET, SQL Server, and MS Access for various companies and some consulting projects.
Eventually he decided that pursuing his master's degree would be the next step he would need to take to advance himself professionally. He said that his graduate studies challenged him in a way that allowed him to learn without being too overwhelming.
"Going back to school after many years was a challenging and enlightening experience. I enjoyed interacting with the students on campus, and praised their help, especially with the difficult calculus problems in Stochastic Processes," he said with a laugh.
Glazer now works for BayFirst Solutions LLC as a journeyman operations research analyst-data analyst. For this work he provides data analysis for the Coast Guard's Advanced Logistics Center in Elizabeth City, N.C. He said he applies many of the operations research concepts he learned in Iowa State's IE curriculum, such as queuing analysis, statistical analysis and optimization.
He also cited IE 514: Production Scheduling with Guiping Hu and IE 534: Linear Programming with Lizhi Wang as being some of the most important courses and impactful faculty members during his time at Iowa State. Though the courses he took for his program were entirely online, he did have an opportunity to visit Ames for the first time after graduating. He said he enjoyed meeting some of the department's professors and students, and was taken aback by the beauty of the campus.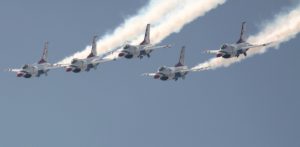 In his free time, Glazer enjoys spending time outdoors. He especially likes hiking and riding his bike on the various trails in the Virginia Beach area. He is also part of a local photography club and spends many hours shooting with his Canon DSLR camera and its various lenses.
Despite taking his classes remotely, he developed some strong connection to Iowa State during his graduate studies. He said he is proud to call Iowa State University his alma mater.
"Earning my master's degree was key in allowing me to apply and obtain the analytical roles I was looking to work in. These included operations research analyst and data science roles. My engineering degree from Iowa State University gave me the necessary knowledge to work in these fields," Glazer said.