Associate professor Abdelkhalik named AIAA associate fellow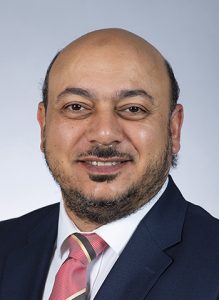 Of the nearly 30,000 individual members of the American Institute of Aeronautics and Astronautics (AIAA) worldwide, only 17% are selected as associate fellows. Department of Aerospace Engineering associate professor Ossama Abdelkhalik will now join those ranks.
Abdelkhalik has officially become an associate fellow in the organization's class of 2021. AIAA associate fellows are selected as persons who have accomplished or been in charge of important engineering or scientific work, or who have done original work of outstanding merit, or who have otherwise made outstanding contributions to the arts, sciences, or technology of aeronautics or astronautics. To be selected as an associate fellow an individual must be an AIAA senior member in good standing, with at least 12 years professional experience, and be recommended by a minimum of three current associate fellows.
"This is an honor that encourages me to continue my efforts in research and serving the aerospace community," said Abdelkhalik.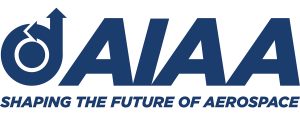 "I am extremely excited for and proud of each member of the Class of 2021 associate fellows," said AIAA President Basil Hassan. "These individuals exemplify passion and dedication to advancing the aerospace profession and were selected because of their significant and lasting contributions to the field."
Abdelkhalik joined the Department of Aerospace Engineering faculty in 2018. His primary research interests include space trajectory optimization, control of ocean wave energy converters and systems architecture optimization. More information is available on his faculty directory page.
Assistant professor Ahn, lab coordinator Riedel honored by College of Engineering
During the College of Engineering Convocation (a college event honoring accomplishments of faculty and staff in all college departments) two Department of Aerospace Engineering representatives were recognized.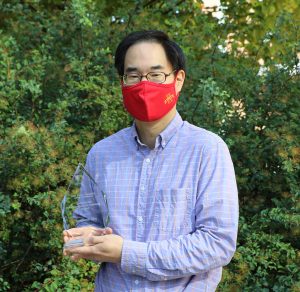 Assistant professor Benjamin Ahn was honored with the Early Achievement in Teaching – Tenure award. Ahn specializes in developing engineering students' knowledge, skills, and attitudes through high-quality engineering education experiences. He uses quantitative and qualitative research methods, development and assessment of professional skills in students and mentoring.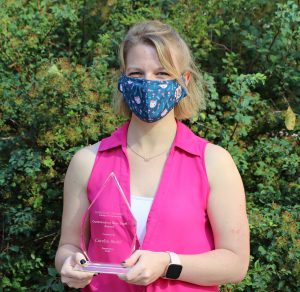 Staff member Carolyn Riedel, teaching laboratory coordinator, received the Outstanding New Staff award. Riedel is involved with undergraduate laboratory courses in the department and works closely with developing equipment and curriculum and with students in many hands-on projects. She is an Aerospace Engineering alumna and has worked in the department since she received her Bachelor's degree in 2015.
The virtual College of Engineering 2020 Convocation can be viewed on YouTube.