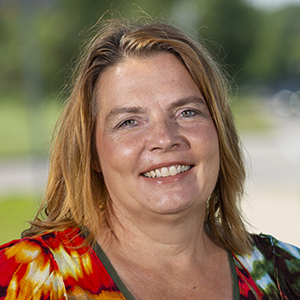 Director of the Institute for Transportation Shauna Hallmark has been awarded the Exemplary Faculty Mentor Award. 
This award recognizes faculty members within Iowa State's mentoring program who exceed expectations and are nominated by "mentees" to receive this award. 2020 is the seventh year the Exemplary Faculty Mentor awards have been awarded. 
Hallmark is one of 21 recipients to receive the award in 2020. However, her journey to director of the Institute for Transportation wasn't exactly what she had envisioned. 
"The current director at the time stepped down, and they were doing a search, and they asked me to be the interim director," Hallmark said.
After postponing the search and not resuming it, Hallmark was given the opportunity to take on the director role herself. Not really sure what the next step in her professional career was, after much thought, Hallmark accepted the position. 
"I kind of realized when opportunities are presented, we don't always think they're opportunities we wanted, but sometimes you take a path you didn't plan on and it turns out the way it should be," Hallmark said. 
Hallmark says her favorite part of being the director is the research. 
"I really, really like the research," Hallmark said. "I also like collaborating in teams. It's been really exciting to see people progressing and you've had some impact in their life."