Two mechanical engineering (ME) faculty members are recipients of the 2019-20 Mechanical Engineering Professor of the Year award presented by Pi Tau Sigma.
Margaret Mathison, associate teaching professor, and Paola Pittoni, assistant teaching professor, have been recognized as the department's top educators for this award issued annually by the Iowa State chapter of the national ME honor society.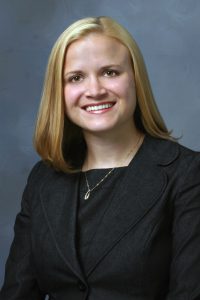 Mathison joined the ME faculty at Iowa State in 2015 after serving four years as an assistant professor at Marquette University. She holds a B.S. in mechanical engineering from Iowa State and a Ph.D. in mechanical engineering from Purdue University. During 2019-20, she taught M E 231: Engineering Thermodynamics I, ME 321: Engineering Thermodynamics II, ME 441: Fundamentals of Heating, Ventilating, and Air Conditioning, M E 442: Heating and Air Conditioning Design and ME 531: Advanced Energy Systems and Analysis.
"I am very honored to receive this recognition because it comes from the students, and I know there are many deserving instructors," Mathison said.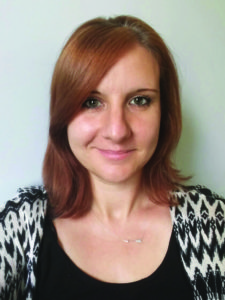 Pittoni also joined Iowa State's ME faculty in 2015. She holds a B.S. in energy engineering from Politecnico di Milano in Italy and a Ph.D. in chemical engineering from National Taiwan University of Science and Technology, Taipei. She taught M E 170: Engineering Graphics and Introductory Design, M E 436: Heat Transfer and M E 444: Elements and Performance of Power Plants, during 2019-20. She has received the ME Professor of the Year award once before, in 2016-17.
"I am so proud of this achievement. In the last five years, not a single day has passed without feeling my students' support and kindness," Pittoni said. "I want to continue to be respected for my ethics in work and life while sharing my passion for the wonderful topics I teach. And I will always care for my students, as they do for me."
ME seniors are eligible to vote for their candidates to receive this honor. This marks the first time since 2013-14 that multiple faculty members have received this honor in the same school year. This honor cannot be awarded to the same faculty member two years in a row. Because of current conditions involving COVID-19, Pi Tau Sigma plans a host a ceremony in the fall to recognize Mathison and Pittoni.