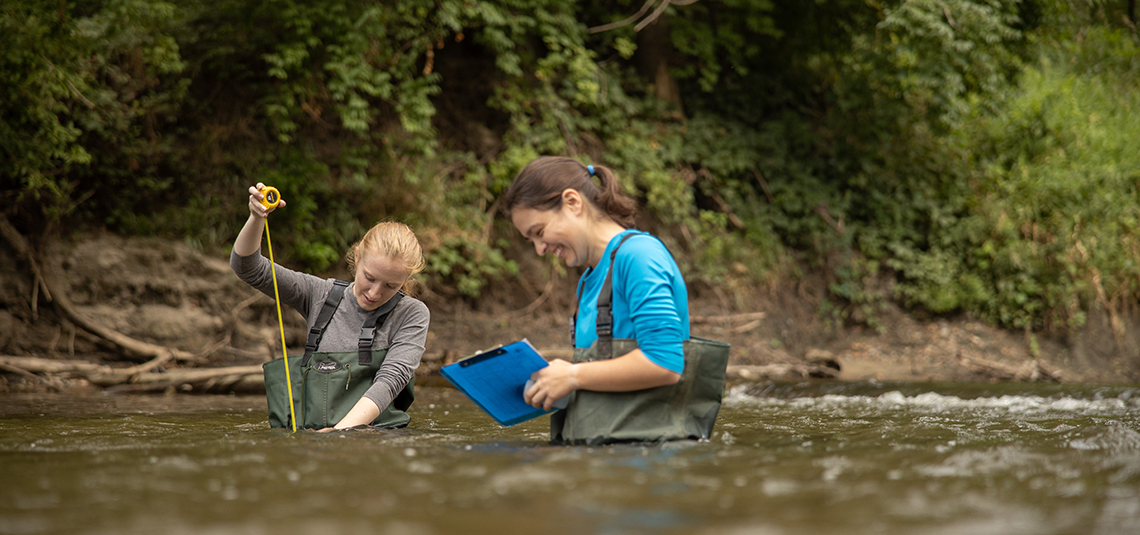 Iowa State University's College of Engineering is introducing a bachelor of science degree program in environmental engineering. The new major – approved by the state's Board of Regents at its April 1 meeting – will begin in the fall of 2020.
The environmental engineering program will be part of the college's Department of Civil, Construction and Environmental Engineering (CCEE). While the major is new, Iowa State has been offering a degree in civil engineering with an environmental emphasis for more than two decades.
This new degree will provide students with the engineering and science knowledge necessary to pursue successful careers in environmental engineering and related professions – in both the public and private sectors – as well as address critical challenges related to land, air and water quality.
"Although the civil engineering program has had an environmental emphasis, students are excited to study environmental engineering in even more depth," said Chris Rehmann, CCEE associate professor and faculty leader of the new program.
"I am very excited about our department offering an environmental engineering degree. Our department has a rich history in environmental and water resources engineering," said David Sanders, CCEE department chair. "This coupled with Iowa State University's strong programs in sciences and engineering focused on agriculture and the environment sets our environmental engineering bachelor's degree students and faculty up for great success."
Other CCEE faculty leaders of the new environmental engineering program include Tim Ellis, associate professor; Roy Gu, associate professor; Kaoru Ikuma, assistant professor; Say Kee Ong, professor; and Rehmann.
"Environmental engineers are at the forefront of defense against public health threats. Especially in times like this, it's important that people can trust that their water and air are clean and safe," Ikuma said. "This new degree will help train more environmental engineers who can provide those things."
The new major will be the 14th engineering undergraduate degree offered by Iowa State. Other engineering programs include aerospace, agricultural, biological systems, chemical, civil, computer, construction, cyber security, electrical, industrial, materials, mechanical and software. All current engineering programs are accredited by the Accreditation Board for Engineering and Technology. The Iowa State College of Engineering's goal is to request accreditation for the new environmental engineering program after ABET requirements have been met, which includes having awarded a degree to at least one student.
The Iowa State College of Engineering has a 2019-20 total enrollment of 8,779 students and is the 11th largest undergraduate engineering program in the country.