Matthew Letcher ('03 mech engr) was recently promoted to commander in the Navy and was struggling to find someone to swear him into office—it was scheduled for holiday weekend, and he hadn't built connections out in his new home of Anacortes, Washington.
Then it hit him—Letcher's father in law, Spencer Stevens ('66 chem engr), was the perfect candidate to reaffirm his oath of office to the Navy. Stevens served in the Navy for 3.5 years after he graduated from Iowa State.
"Spencer loved the Navy and was very successful both in and out of the Navy," Letcher said. "I knew having him lead the ceremony was the perfect way to do this."
Friends from the start
Before Letcher was a part of the family, he knew there was a connection with Stevens, who would eventually be his father in law. The connection is clear to others too.
Lifelong friend of Letcher, Lawrence Cunningham ('02 advertising), admires the relationship between Letcher and Stevens.
"Matt and Spencer's relationship goes farther than the typical father/son-in-law bond. Spencer has been a mentor, friend, colleague and brother to Matt since they met," Cunningham said.
The day they met was something Stevens remembers fondly. Letcher traveled to University of Nebraska-Lincoln with some college friends from Iowa State, one of them Vanessa Stevens ('03 finance). The day was spent watching football and socializing with the Stevens family.
Letcher and Stevens bonded right away—they were both Cyclone Engineers, with an interest in nuclear power and a passion for the United States Navy.
Letcher left a good impression on Stevens, leading him to tell his daughter that he should "date that Matt guy." Not one who likes being told what to do, this fatherly advice made Vanessa resistant to the idea of dating Matt. However, Vanessa eventually took her dad's advice and married Letcher after they both graduated from Iowa State.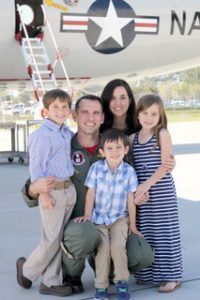 The journey to Ames
Letcher took a path to Iowa State that started with the Navy. He joined right out of high school, completing Navy Nuclear Power school training as a machinist mate third class. He was then selected for a Navy ROTC scholarship from Iowa State, who offered to pay for his college as long as he completed his degree in mechanical engineering and received a commission into the United States Navy at the rank of ensign.
The Naval ROTC at Iowa State consists of mostly engineering majors. The technical skills learned in the classroom are directly applicable to a career in the Navy after graduation.
"Our freshman class this last year was about 85% engineering majors," said Capt. Scott Curtis, Commanding Officer of NROTC at Iowa State. "Our members typically gravitate towards the mechanical and electrical departments."
Letcher graduated in 2003 with a mechanical engineering degree and chose to pursue a Naval Aviation career in the Navy by going back to flight School in Enid, Oklahoma, eventually completing pilot training in Jacksonville, Florida. He has served in many positions, including instructor pilot, patrol plane mission commander and as an operational test pilot. In 2012, he was selected as Tester of the Year as he led operational test detachments to Hawaii, Australia and the United Kingdom for the P-8A Poseidon.
Letcher is currently stationed at the Pentagon, assigned to the Chief of Naval Operations staff in the directorate of Air Warfare (N98) as the P-8A assistant requirements officer. He is scheduled to join the VP-40 Fighting Marlins as executive officer in spring 2020.
He is thankful he took the NROTC path and received a well-rounded engineering education, along with leadership training and experience within NROTC, coupled with an amazing college experience in Ames.
Family tradition
Thirty-seven years before Letcher was an Iowa State engineering student, Stevens walked the same campus paths. He graduated in 1966 with a degree in chemical engineering.
After graduation, Stevens joined the Navy, and reported to the Naval Officer's Candidate School in Newport, Rhode Island in August 1966. He graduated in December 1966 and was commissioned as an ensign. He was assigned for duty on the USS Franklin D. Roosevelt (CVA-42) in Mayport, Florida. Upon arrival at his ship he was assigned as assistant damage control assistant.
Stevens qualified as engineer officer underway and established the complete damage control training program for his assigned aircraft carrier. Stevens was responsible for the ship's crew and safety in the performance of its function to protect the United States.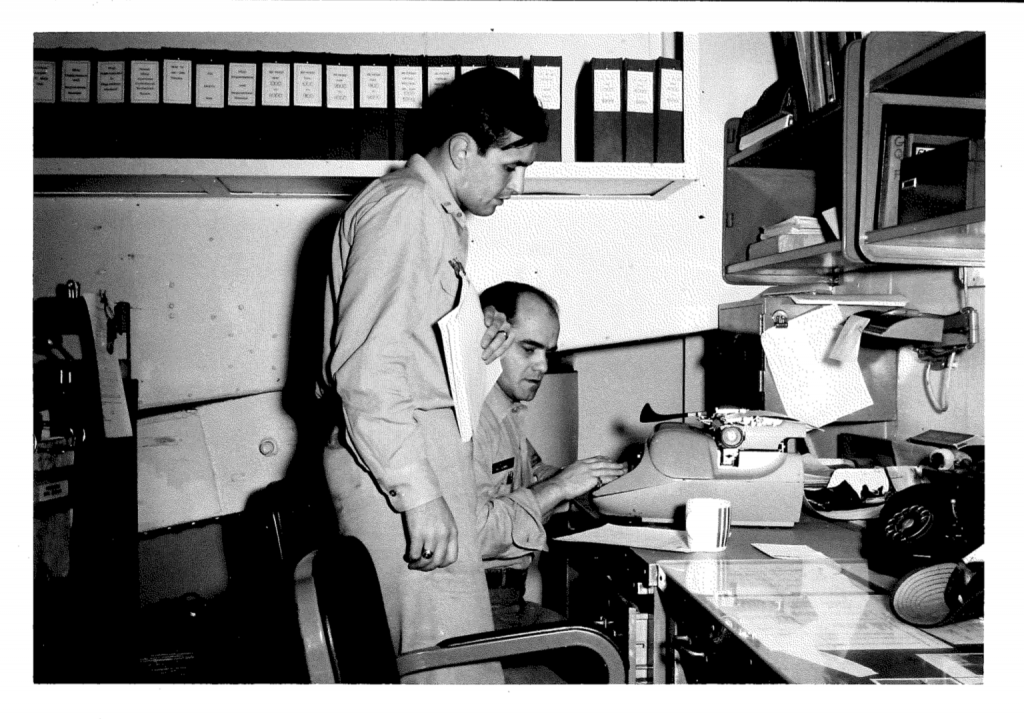 Capt. G. S. Hodgson, commanding officer, USS Franklin D. Roosevelt (CVA-42) selected Stevens as Roosevelt's Junior Officer of the Year for 1967. Capt. Hodgson said that Stevens' leadership and management qualities had earned Stevens the respect and confidence of superiors and subordinates alike.
Stevens looks back fondly on his time in the Navy.
"Of all the jobs I've had, the Navy was the most thrilling," he said.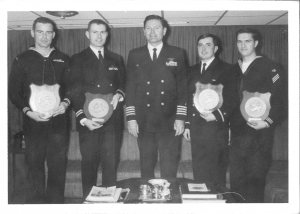 In 1969 Stevens was honorably discharged from the Navy and his service on the Roosevelt. He moved back home to Omaha and joined the Omaha Public Power District. Stevens was hired to serve on the plant startup team and held several management and technical positions. Stevens was eventually named the plant manager of the Fort Calhoun Nuclear Power Station.
"I never could have held any of these positions without my engineering education at Iowa State University and the management and leadership experience gained while serving in our United States Navy," Stevens said
Fast forward 53 years and travel about 1800 miles, and you'll find Stevens proudly reading the oath of office to his son-in-law. Letcher's grandfather was also present, pinning a new rank to his shoulder.
Letcher repeated the oath:
"I, Matthew Letcher, do solemnly re-affirm that I will support and defend the Constitution of the United States against all enemies, foreign and domestic; that I will bear true faith and allegiance to the same; that I take this obligation freely, without any mental reservation or purpose of evasion; and that I will well and faithfully discharge the duties of the office on which I am about to enter. So help me God."