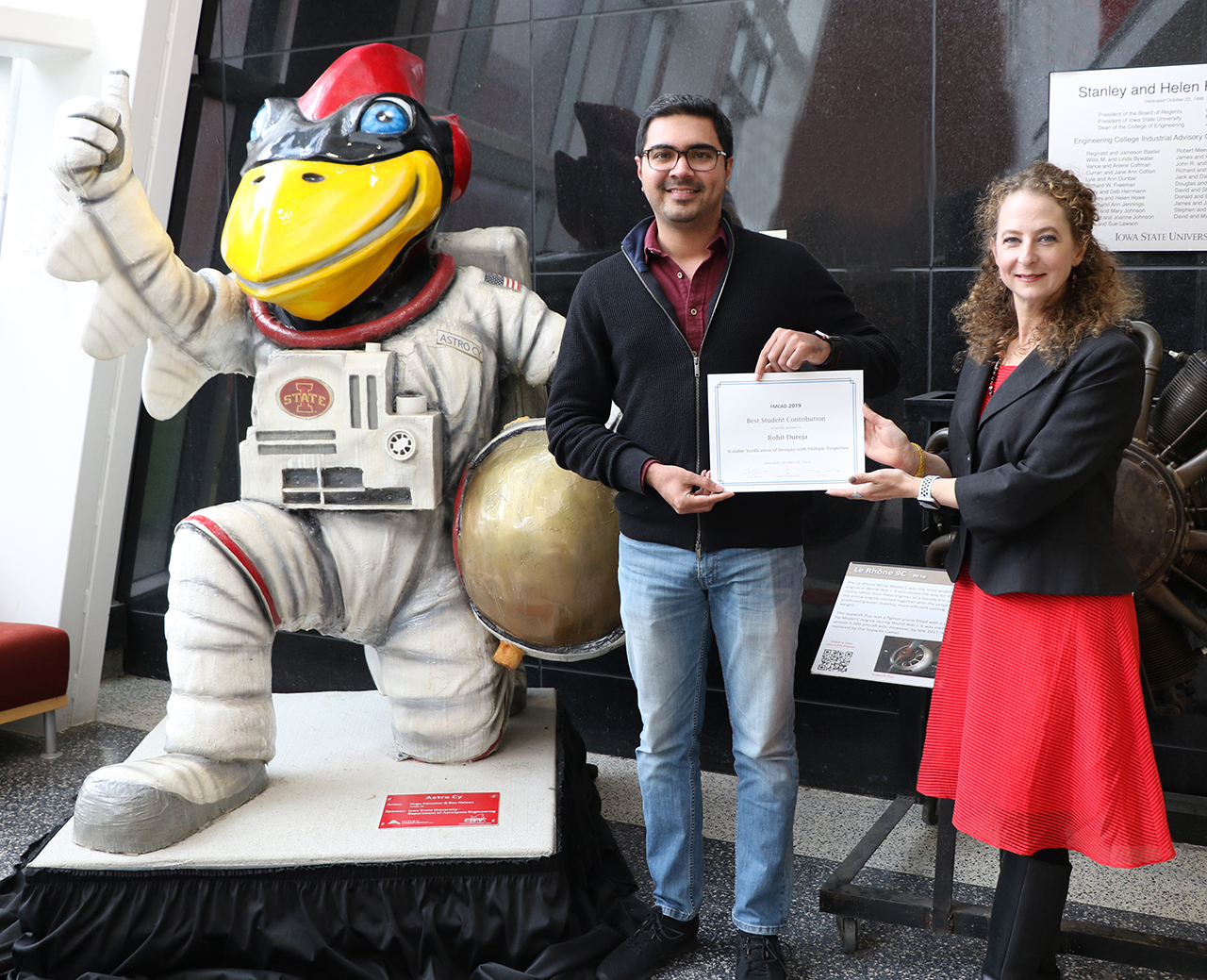 Rohit Dureja, an aerospace research assistant pursuing a Ph.D. in computer science, has received international recognition for his research project.
He has been awarded Best Student Contribution honors from the international research community at the FMCAD conference in San Jose, California.
Dureja's research, titled "Scalable Verification of Designs with Multiple Properties," focuses on the safe and correct integration of unmanned aerial systems (UAS) in the national airspace, requiring automatic mathematical reasoning.
Kristin Yvonne Rozier, assistant professor of aerospace engineering and Dureja's major professor, had high praise for the graduate student.
"This is a recognition both of the innovative research at the center of Rohit's Ph.D. thesis and of the hard work he has put in to execute and present that research to broad audiences," Rozier said.
Dureja was excited to receive this recognition following four years of hard work.
"The award validates the hard work we have done over the past four years, and confirms the importance of our fundamental research within the wider formal verification community," he said.
According to its website, FMCAD is one of the top leading research forums in the world, providing recognition to researchers in academia, both professors and students, as well as those in industry. This forum offers researchers a platform to formally showcase and present their research about computing systems. Research presented can pertain to groundbreaking methods, technologies, theoretical results, and tools for reasoning.
FMCAD, formally known as Formal Methods in Computer-Aided Design, is a series of conferences on the theory and applications of formal methods in hardware and system verification.
Dureja's award-winning research paper can be found here.