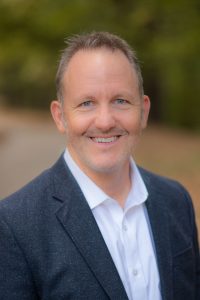 Entrepreneur and engineer Chris Ladner ('88 indust engr) is typically focused on business growth – big numbers in marketing, sales and customer satisfaction. But recently, Ladner made news by leading his business, Entegrity, to a rare and sought after zero.   
Ladner's Entegrity headquarters is the first Leadership in Energy and Environmental Design (LEED) Zero Energy certified building in the nation – and only the second in the world. LEED Zero certification recognizes buildings whose total energy consumed is less than or equal to the total renewable energy generated.  
Career exploration leads to success 
Ladner's life today as a business founder and entrepreneur was never written in the plans. Ladner first entered Iowa State as a chemical engineering major but soon found his calling in the industrial engineering program.  
Ladner says he turned the experiences he had at Iowa State into engineering business success, from technical engineering skills to being comfortable with public speaking. 
"The general culture at Iowa State allowed me to become a more well-rounded graduate and went on to help me in my career," Ladner said. "My professors had real world experience that opened my eyes to the variety of opportunities I could pursue." 
As founding partner of Entegrity, Ladner works to provide technical engineering support as well as assistance with marketing, sales and his knowledge of LEED Zero certification. He also manages the company's operations, coordinates team projects and oversees finances and business planning.  
Sharing a passion for sustainability 
Prior to co-founding Entegrity, Ladner obtained a wealth of experience in supporting and implementing sustainable energy systems. He was a former commissioner on the Arkansas Governor's Commission on Global Warming where he contributed to developing energy systems and LEED certification for Bethel Middle School, the first LEED K-12 school in Arkansas.   
Ladner also previously served as a consultant for the Clinton Climate Initiative and was involved with the energy systems on the Clinton Presidential Library in Little Rock, Arkansas. Today, his interest in advancing sustainability has intersected with his desire to share solutions with businesses.  
"I enjoy working with our staff and finding opportunities for clients to address sustainability, quality and cost efficiency," Ladner said.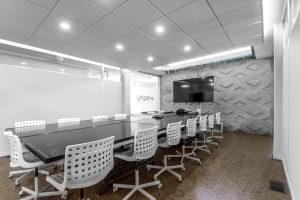 Entrepreneuring from Cyclone to founder 
Ladner says the biggest challenge he has encountered over the course of his career is running a business and experiencing the growth of a company firsthand. As an undergraduate, he completed an entrepreneurship in engineering course that would later go on to complement his interest in founding Entegrity.  
"There are a lucky few people that know the exact path they would like to follow into their career, but I wasn't one of them," Ladner said. "Not knowing what you would like to do can be just as valuable as knowing, and I learned to keep my eyes open and investigate all opportunities." 
With Entegrity's headquarters now LEED Zero Energy certified, Ladner and his colleagues are working to expand the certification as a turn key approach through the company's other offices in Arkansas, Tennessee, Oklahoma, Mississippi and Kansas. Ladner aims to provide these sustainable options and opportunities to the company's clientele across the nation.