Three new faculty have joined the College of Engineering's Department of Electrical and Computer Engineering: Md Maruf Ahamed, assistant professor; Mohammad Tayeb Al Qaseer, research associate professor; and Hugo N. Villegas-Pico, assistant professor.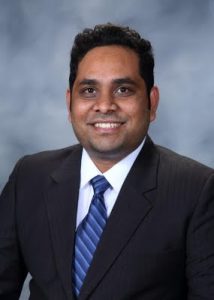 Md Maruf Ahamed joined the Department of Electrical and Computer Engineering as an assistant professor.
Prior to joining ISU, Ahamed was a full time lecturer at the University of Wisconsin-Platteville and taught electrical and computer engineering courses. His teaching interests include digital system design, embedded systems, wireless communications and computer networks. He current research interests include real time embedded system development, 5G/6G cellular networks, millimeter-wave propagation modeling, channel modeling, Internet of things (IoT) Devices and Security, machine-to-machine communications, wireless sensor networks and vehicular communication networks.
Ahamed received his bachelor's in Electronics and Telecommunication Engineering from Rajshahi University of Engineering and Technology in Bangladesh and his master's and Ph.D. in electrical engineering from the University of North Dakota (UND). While at UND, he was a recipient of an Intercollegiate Academics Funding Award, student travel award by Research Development and Compliance Policy, 2015 IEEE SIEDS travel award, Graduate Research Assistantship and Graduate Teaching Assistantship.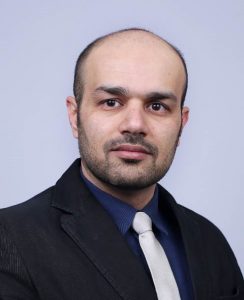 Mohammad Tayeb Al Qaseer has joined the ECpE department as a research associate professor this semester.
His research is focused on the development of portable and real-time millimeter wave (mm-Wave) three-dimensional imaging systems, and he built the first microwave camera capable of producing video frame rate three-dimensional imaging. He is also credited with over 55 journal papers and over 85 conference proceedings and presentations – and holds 19 awarded and pending patents.
Al Qaseer is a member of American Society for Nondestructive testing (ASNT) and a senior member of Institute of Electrical and Electronics Engineers (IEEE). He is a recipient of the 2013 H.A. Wheeler Prize Paper Award of the IEEE Antennas and Propagation Society, the 2013 I&M Outstanding Young Engineer Award of the IEEE Instrumentation and Measurement Society, the 2014 IEEE J. Barry Oakes Advancement Award and the 2015 ASNT Research Award for Innovation.
Al Qaseer received his bachelor's in electrical engineering degree from the American University of Sharjah (AUS), Sharjah, UAE, his master's and Ph.D. in electrical engineering from Missouri University of Science and Technology (previously Missouri-Rolla).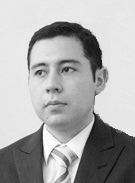 Hugo N. Villegas Pico has joined the ECpE department as an assistant professor.
Prior to coming to Iowa State, he was a post-doctoral researcher of power engineering at the National Renewable Energy Laboratory in Golden, Colorado.
He was  a Fulbright scholar from 2009–2011 as well as the recipient of a best paper award by the IEEE Transaction on Energy Conversion in 2013–2014 and an IEEE Power & Energy Society (PES) Prize Paper Award in 2015 which is the highest award bestowed to a technical publication by the IEEE PES.
Villegas was also recognized as Star Reviewer for 2017-2018 by the Editorial Board of the IEEE Transactions on Energy Conversion. His research and teaching interests are in the intersection of renewable energy conversion, power engineering, control systems, and computational analysis of dynamical systems.
Villegas earned his master's and doctorate degrees from Iowa State University and Purdue University, respectively.