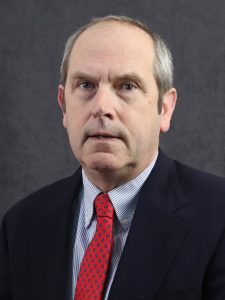 Experienced scholar and educator John Jackman has been appointed program director in the Division of Undergraduate of NSF's Education and Human Resources Directorate in Alexandria, Virginia. In this position, he will serve to sustain excellence in U.S. STEM education at all levels, in all settings for the development of a diverse and well-prepared workforce of scientists, technicians, engineers, mathematicians and educators and a well-informed citizenry.
National Science Foundation (NSF) is an independent federal agency created by Congress in 1950 to promote the progress of science; advance the national health, prosperity, and welfare; and secure the national defense. With an annual budget of $8.1 billion (FY19), NSF is the funding source for approximately 24 percent of all federally supported basic research conducted by America's colleges and universities.
Excited about this prestigious appointment Jackman said: "This is a great opportunity to obtain a much broader perspective on what is happening in the research community and also a chance to have a national impact on the nation's research agenda by promoting transformative research. My research experience at ISU has helped me develop a comprehensive understanding of the research process from the articulation of a research problem to managing research projects. These experiences have helped me understand what is important to NSF in terms of intellectual merit, the value proposition of research proposals, and broader impacts – the important primary and secondary impacts on society. Also, my experience in the classroom and advising graduate students has provided me with an understanding of the challenges students face and the need for new education and training opportunities. I have seen firsthand the impact that NSF programs can have on students. In a recent conversation with an undergraduate student who had participated in our NSF Research Experiences for Undergraduates program, the student stated that the experience 'changes your life.'"
Jackman holds a B.S. in chemistry from Rensselaer Polytechnic Institute, and an M.E. and Ph.D. in industrial engineering from Penn State University. He served as an assistant professor at Penn State before joining the Iowa State faculty in 1987. During his career at Iowa State he has advised 21 IE master's students and 12 Ph.D. students. He has served as PI or co-PI of 37 grants or contracts totaling nearly $16 million dollars in funding.
Jackman is a senior member of the Institute of Industrial Engineers and a member of the American Society for Engineering Education. He served as president of the Manufacturing and Design Division of the Institute of Industrial and Systems Engineers (IISE) from 2015 to 2017 and as past president from 2017 to 2019. He currently serves as technical vice president with a term ending in 2020. In 2018, he received the John L. Imhoff Global Excellence Award for Industrial Engineering Education from American Society of Engineering Education.
"We will feel Dr. Jackman's absence in our department. However, we all are very excited and proud about having one of us serve the nation at this capacity. John's background and experience will be an asset to NSF!" said Gül Kremer, Therkildsen Chair of IMSE. Jackman's appointment with NSF takes effect on May 28, 2019.