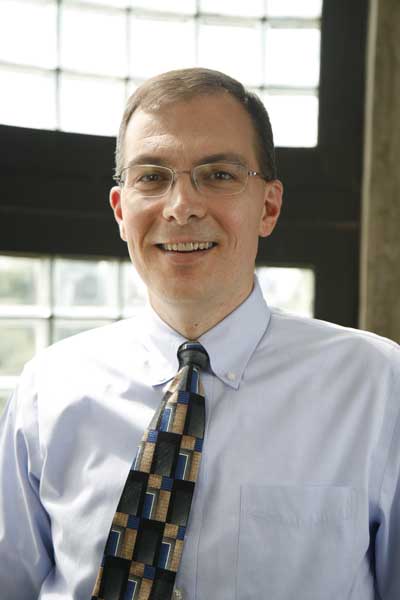 Iowa State faculty and staff will be honored during the university's annual awards ceremony on Sept. 23.  Theodore Heindel, Bergles Professor of Thermal Science and professor of mechanical engineering, will be bestowed the title of "University Professor" at the ceremony.
The title of University Professor is awarded to a faculty member who has acted as a change agent by making significant contributions to improve the university and who has demonstrated outstanding performance in at least one other area of faculty responsibility. Nominees must hold the rank of professor and have served at least 10 years on the Iowa State faculty. The awardee retains the title for the remainder of his or her career at the university.
Heindel joined the mechanical engineering faculty at Iowa State University in 2000. He holds a courtesy appointment in chemical and biological engineering, is a Fellow in the American Society of Mechanical Engineers (ASME), and also serves as director of the Center for Multiphase Flow Research and Education.