Mechanical engineering graduate students had a strong showing at Iowa State University's 2019 Graduate and Professional Student Senate (GPSS) Conference, taking home three prizes.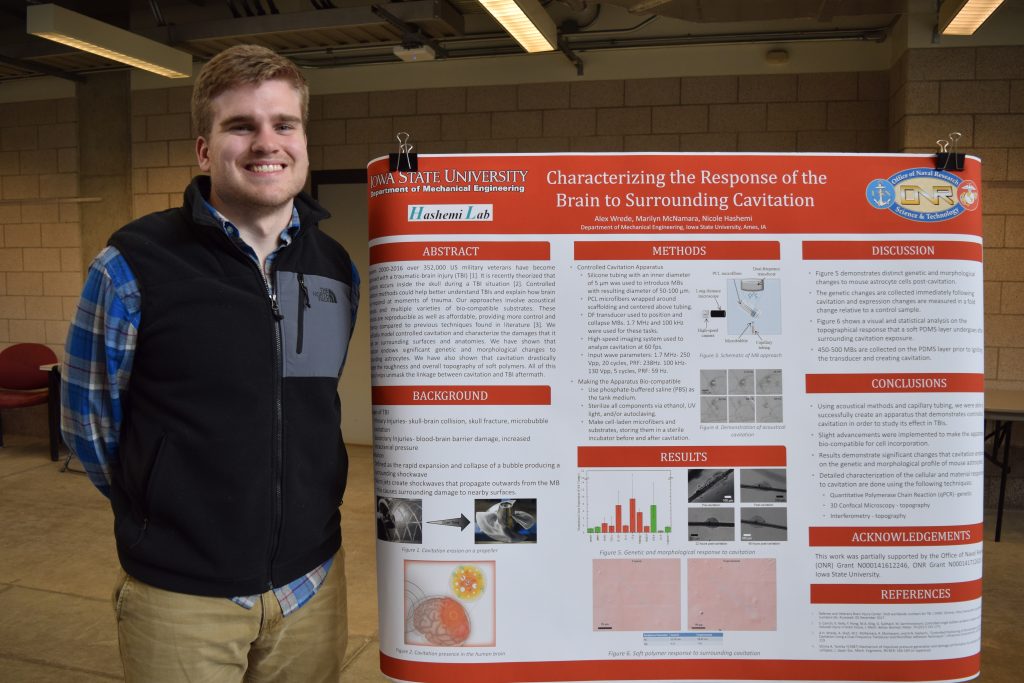 Alex Wrede, a Ph.D. student, took home the top-prize in the 3 Minute Thesis (3MT) category for his presentation entitled "Characterizing the Response of the Brain to Surrounding Cavitation."
"In summary, my presentation highlights how detrimental TBIs are for society. My research specifically focuses on studying how the brain responds to cavitation that exists in the skull," said Wrede. "I have conducted genetic and morphological testing to investigate this response. My plan, through my research, is to try and knock this problem in the head."
Wrede, who also took the top spot at the 2018 3MT contest, is advised by ME Associate Professor Nicole N. Hashemi.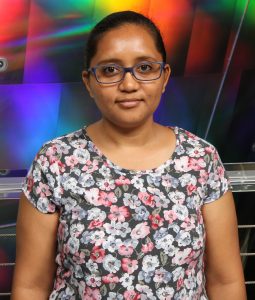 Kshama Parate, a Ph.D. student, was a winner in the Poster Presentation category. Her poster was entitled "Printed graphene array based immunosensors for point-of-care diagnostics of Johne's disease." Parate, who is advised by ME Assistant Professor Jonathan Claussen, collaborated with researchers in the Material Science lab at Northwestern University on this project to develop a novel biosensing device to detect an intestinal disease in cattle known as Johne's disease.
"Since Johne's disease is communicable, it spreads among the herd easily through feces. The biosensor device is fabricated at Northwestern using a printing technique called aerosol printing to achieve extremely fine dimensions of high resolution using graphene ink. After the fabrication of the sensor, I attach antibodies to the sensor which is further used for detecting protein of interest," said Parate.
"For the protein detection, actual serum samples taken from cattle were examined. I also show that the flexible nature of this device makes it suitable for point-of-care applications where you would eliminate the need for a laboratory to examine target protein levels and detect the disease much earlier than the symptoms show. Hence, it becomes possible to treat the cattle effectively," she said.
Julie Bothel, a Ph.D. student in ME, was also named an honorable mention for the 2019 3MT contest. Bothell is advised by Ted Heindel, Bergles Professor of Thermal Science and professor of mechanical engineering.
College of Engineering students won 12 of the 24 awards at this year's GPSS Conference.