Each semester, twelve graduating seniors are selected as outstanding seniors to represent the College of Engineering. Of these twelve, one is chosen as the college's student marshal at the undergraduate commencement ceremony on May 11.
Student marshal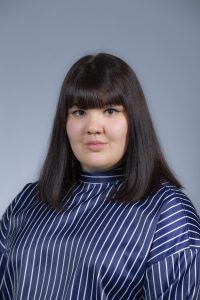 Victoria Kriuchkovskaia – chemical engineering
Inducted into three academic honor societies, contributed significant research to multiple research projects and a Summer Research Fellow at Vanderbilt University, Kriuchkovskaia's numerous accomplishments indicate a future of greatness. Kriuchkovskaia completed six semesters of undergraduate research including one semester as a Griswold Undergraduate Research Intern, a competitive internship awarded to students based on strong academic performance and demonstrated research ability.
While interning at Vanderbilt, Kriuchkovskaia designed an efficient, economical, single-molecule magnetic microscope and identified several areas to leverage the microscope to advance research.
"Success was by no means easy for me," said Kriuchkovskaia. "There were times when my grades were bad and when I could not manage my time at all. I think what really helped was reaching out to people and asking for advice. I had to be very dedicated and focused and keep remembering that hard works always pays off."
After graduation Kriuchkovskaia plans to pursue a Ph.D. in chemical engineering at the University of Illinois at Urbana-Champaign, one of her dream schools.
Kriuchkovskaia says she looks back on her time at Iowa State fondly, especially her first summer in Ames.
"I loved exploring the campus over my first summer in Ames—it was so quiet and peaceful, and absolutely gorgeous!" said Kriuchkovskaia.
Outstanding seniors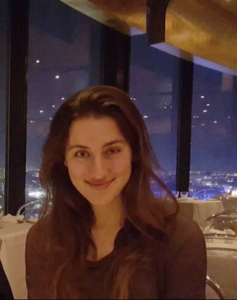 Sarah Koch – electrical engineering
Koch graduates with a GPA of 3.62 and two consecutive semesters with a 4.0 GPA. While at Iowa State, Koch participated in marching band, pep band, M:2:I: Mars Rover program, served as Vice President of German Language Club for two years and studied abroad in Singapore at Nanyang University, the 11th globally ranked university for research output. After graduation, Koch heads to Texas to work at Texas Instruments, the company she completed her third internship at.  
One of Koch's favorite experiences at Iowa State resulted from her time in the the the marching band.  
"My greatest accomplishment at ISU has been performing with the ISUCF'V'MB at football games and in Normandy, France, for D-Day commemorations on behalf of the United States," said Koch. "The somber silence after performing at Omaha Beach and the deafening noise while performing pregame for the football season openers are things I will never forget."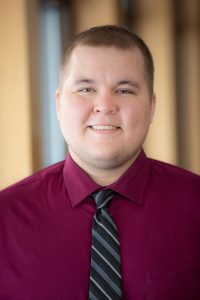 Spencer Pech – agricultural engineering
Pech graduates from Iowa State with honors and a GPA of 3.9. Pech's recognition includes Iowa State President's Leadership class, Iowa State Honors Program and ISU Cardinal Leadership Scholar. Pech currently interns at the City of Ames Water Plant with past experience at ISG as a civil engineering/land survey intern. His nickname, "Senator Pech," dubbed by Dr. Brian Gelder and Dr. Amy Kaleita, is due to his "very professional demeanor and upbeat problem-solving attitude." Pech accepted a job at ISG in Storm Lake as a graduate engineer after graduation.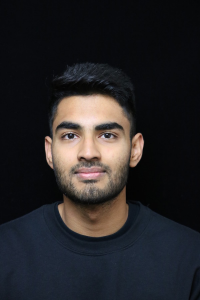 Nischay Venkatram – software engineering 
With four consecutive years on Dean's List, Venkatram graduates with a 3.83 GPA. While at Iowa State, Venkatram worked with four different companies and worked as an undergraduate assistant. He interned at Kingland Systems, Airware, LinkedIn and traveled to Germany with Amazon on a co-op, as well as worked at Iowa State University as a software engineer. Venkatram accepted a full time position at LinkedIn as a software engineer after a successful internship where he developed new features on the Ads Platform for advertisers.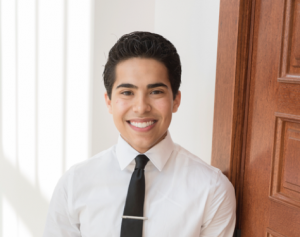 Christopher Hernandez – industrial engineering 
In the top 2 percent of the engineering class from 2016-2017, Hernandez graduates with a 3.91 GPA. After his freshman year, Hernandez worked with Richard Stone, associate professor of industrial and manufacturing systems engineering, on engineering solutions for animal shelters around Iowa. During his time at Iowa State, Hernandez received multiple honors and awards, most notably the McNair Scholar of the Year Award and George Washington Carver Outstanding Achievement Award. After graduation, Hernandez will work at Boeing as an intern and then go on to University of Central Florida to pursue a Ph.D. in industrial engineering.
"Mr. Hernandez is simply one of the best students I have encountered," said Stone. "He is, at the core, a good, honorable person, a leader, teacher and friend to all."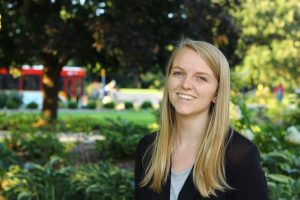 Courtney Beringer – mechanical engineering 
Beringer graduates with many accomplishments. In four years, she has presented research six times, worked on two research papers for academic journals, sat as the engineering senator for Student Government and worked as a research assistant all while maintaining a 3.91 GPA. Beringer looks forward to working for Modus Engineering in Des Moines, Iowa, after graduation and eventually going on to study for her Ph.D. in mechanical engineering.  
Beringer advises first-year students to find both fun and structure in their school life.  
"Have balance in your college experience," said Beringer. "Sometimes you have to put down the books and close the computer and go to a campus event with friends because your mental and physical health need that balance. By joining an academic and non-academic club, going to lectures and cultural events, and so much more, you can diversify your experience and get the most out of your college experience."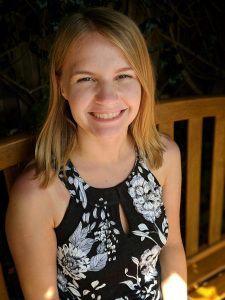 Rachel Henning – aerospace engineering 
Graduating with a 3.96 GPA, Henning's adventure at Iowa State took her to unexpected places. Henning studied abroad in Zhejiang University in Hangzhou, China, and interned with Boeing Company in Long Beach, California. Henning has accepted a job at Boeing in their commercial aircraft unit. She will be moving out to Los Angeles after the summer. 
One highlight of Henning's time at Iowa State was studying abroad in China. She spent the summer months there to explore and take classes while also tutoring a local professor's son in English.  
"Overall, my study abroad helped me develop my resourcefulness and adaptability as well as provide me with memories and lessons which I will take with me throughout my life," said Henning.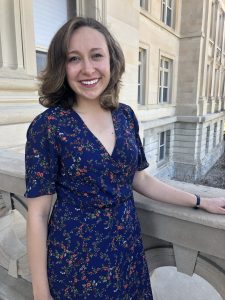 Margaret Leligdon – civil engineering 
Leligdon graduates with a 3.81 GPA, experience from three internships/co-ops and a semester abroad in Singapore. Leligdon received five scholarships including the Building a World of Difference Renewable Energy Scholarship and the Dean Farnsworth Scholarship in Civil Engineering.  After graduation, Leligdon plans to work for Black & Veatch in their rotational program.  
"My biggest accomplishment at Iowa State has been helping engineering tour guides become stronger and more confident leaders as the president of The Engineering Ambassador and Mentor Program (TEAM)," said Leligdon.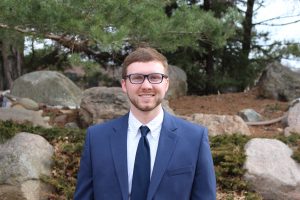 Devin Gaudette – construction engineering 
Gaudette worked four different internships while at Iowa State: DCI Group Inc., two summers with Ryan Companies and with Story Construction. Gaudette graduates with a list of honors, awards and skills, most notably AGC Education and Research Scholarship, Iowa State University Academic Recognition Award and president of Sigma Lambda Chi.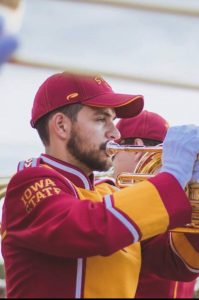 Andrew Hillman – biological systems engineering 
Hillman graduates with a 3.97 GPA and heads to North Carolina State University to pursue a M.S. degree in water resources engineering. While at Iowa State, Hillman completed an internship with ISG in Mankato, Minnesota, participated in Cyclone Marching Band and worked as an undergraduate assistant at the Water Quality Research Lab in Ames, Iowa.  
"Don't be afraid to switch majors during your first year to make sure you end up where you want to be. Switching to BSE was one of the best decisions I've made," said Hillman.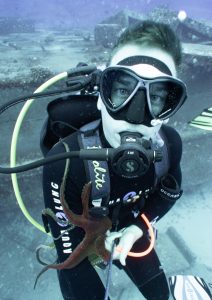 Kyle Nordstrom – computer engineering
Nordstrom worked three internships while studying at Iowa State, all of which he found at the Engineering Career Fair, including VJS Construction in Milwaukee, Buildertrend in Omaha and Vail Systems in Chicago. Nordstrom spent a semester studying in Honolulu at the University of Hawaii where he volunteered at a local SCUBA diving shop and became a certified rescue diver and earned his emergency first response certification. Nordstrom graduates with a 3.77 GPA and heads to Dallas, Texas, to work at Southwest Airlines after graduation. 
"Throughout my time at Iowa State I have been able to interact with some of the most amazing people. I believe the friendships and connections that I have made are definitely my biggest accomplishment," said Nordstrom. "I'm so grateful to have met people that will be a part of the rest of my life!"
Riley Behan – materials engineering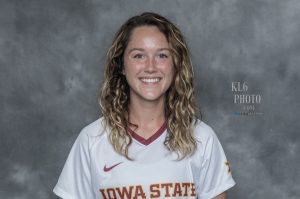 Behan graduates with a 3.89 GPA and played on the Iowa State soccer team for four years, serving as captain for two years. Behan actively participated in research alongside her athletic schedule. Behan worked in research for ABE, with the Center for Bioplastics and Biocomposites, and MSE, with the Jiang Lab. Behan interned for two summers with John Deere in Moline, Illinois, and she participated in a National Science Foundation sponsored Research Experience for Undergraduates.
Behan was recently accepted into the joint M.D./Ph.D. program at the University of Iowa.
"I realized I wanted to find a way to close the gap between physicians and engineers," said Behan. "While medicine and engineering seems to overlap more than ever in this day and age, the disconnect between physicians and engineers grows wider every year. I want to bring cutting edge engineering to medicine."