Spencer Pech, agricultural engineering, and Andrew Hillman, biological systems engineering, have been named ABE's spring 2019 outstanding seniors. Each semester one graduating senior in each major is honored for exceptional accomplishments and contributions to the Iowa State community.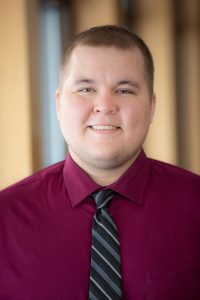 Spencer Pech – agricultural engineering
Pech graduates from Iowa State with honors and a GPA of 3.9. Pech's recognition includes Iowa State President's Leadership class, Iowa State Honors Program and ISU Cardinal Leadership Scholar. Pech currently interns at the City of Ames Water Plant with past experience at ISG as a civil engineering/land survey intern. His nickname, "Senator Pech," dubbed by Dr. Brian Gelder and Dr. Amy Kaleita, is due to his "very professional demeanor and upbeat problem-solving attitude." Pech accepted a job at ISG in Storm Lake as a graduate engineer after graduation.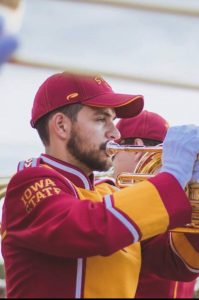 Andrew Hillman – biological systems engineering 
Hillman graduates with a 3.97 GPA and heads to North Carolina State University to pursue a M.S. degree in water resources engineering. While at Iowa State, Hillman completed an internship with ISG in Mankato, Minnesota, participated in Cyclone Marching Band and worked as an undergraduate assistant at the Water Quality Research Lab in Ames, Iowa.  
"Don't be afraid to switch majors during your first year to make sure you end up where you want to be. Switching to BSE was one of the best decisions I've made," said Hillman.