Michelle Soupir, associate professor of agricultural and biosystems engineering, is the recipient of the 2019 McNair Scholars Faculty Mentor of the Year award.
Each year, the Ronald E. McNair Scholars Program at Iowa State awards the McNair Faculty Mentor of the Year achievement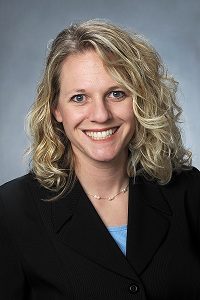 to one faculty member in recognition of his or her work for the program and for exceeding the program's mentor expectations. Faculty are nominated by the McNair Scholars they mentor, and Soupir was nominated for her great connection and meaningful interactions with her mentee.
The McNair Scholars Program is designed to prepare qualified undergraduate students to enter a Ph.D. program following their graduation. The program supports students from traditionally underrepresented groups in higher education, including first-generation and low-income.