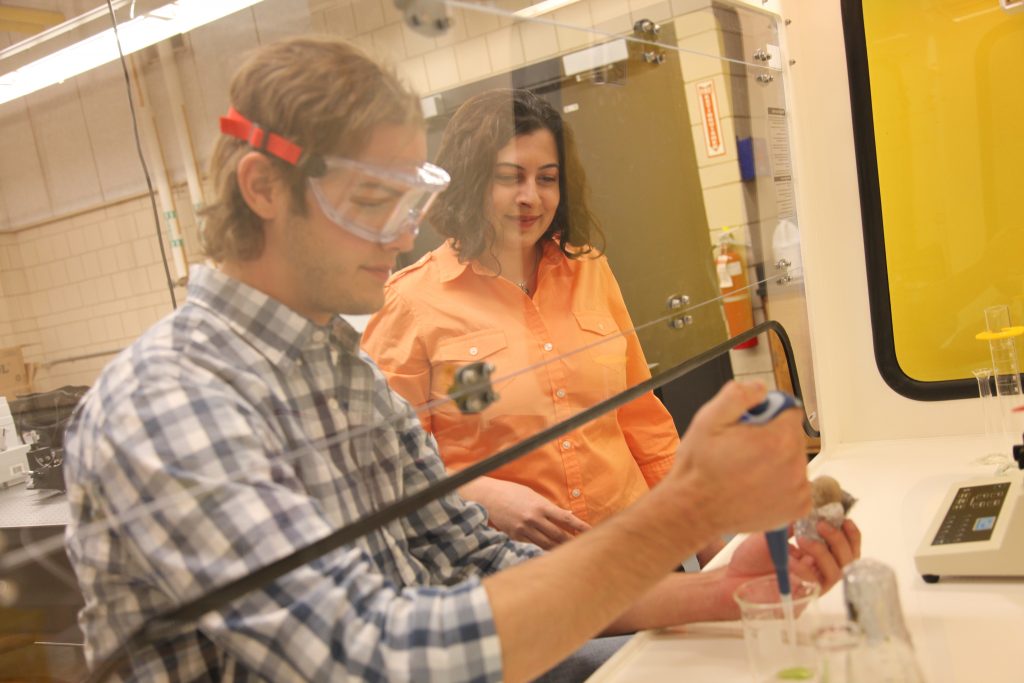 Iowa State University's graduate program in mechanical engineering climbed 11 points from last year, according to the latest rankings from U.S. News and World Report.
The 2020 Best Graduate School Rankings ranked Iowa State's ME graduate program 37th, tied with the University of California-Davis, University of California-Irvine, the University of Notre Dame and North Carolina State University.
One hundred eighty-one ME programs were surveyed in the 2020 rankings which were based solely on peer assessments by ME department heads across the nation.
"It is gratifying to see that the substantial investments which we have made into our program are recognized and appreciated by our peers," said Caroline Hayes, Chair of Mechanical Engineering at Iowa State and Lynn Gleason Professor of Interdisciplinary Engineering. "We have invested in many excellent faculty, and cutting-edge laboratory facilities so as to provide our students with the best possible education and research experiences. Anything that benefits our students is worth the hard work."
Iowa State's overall College of Engineering rank climbed from tied for 43rd in 2019 to tied for 41st in 2020.