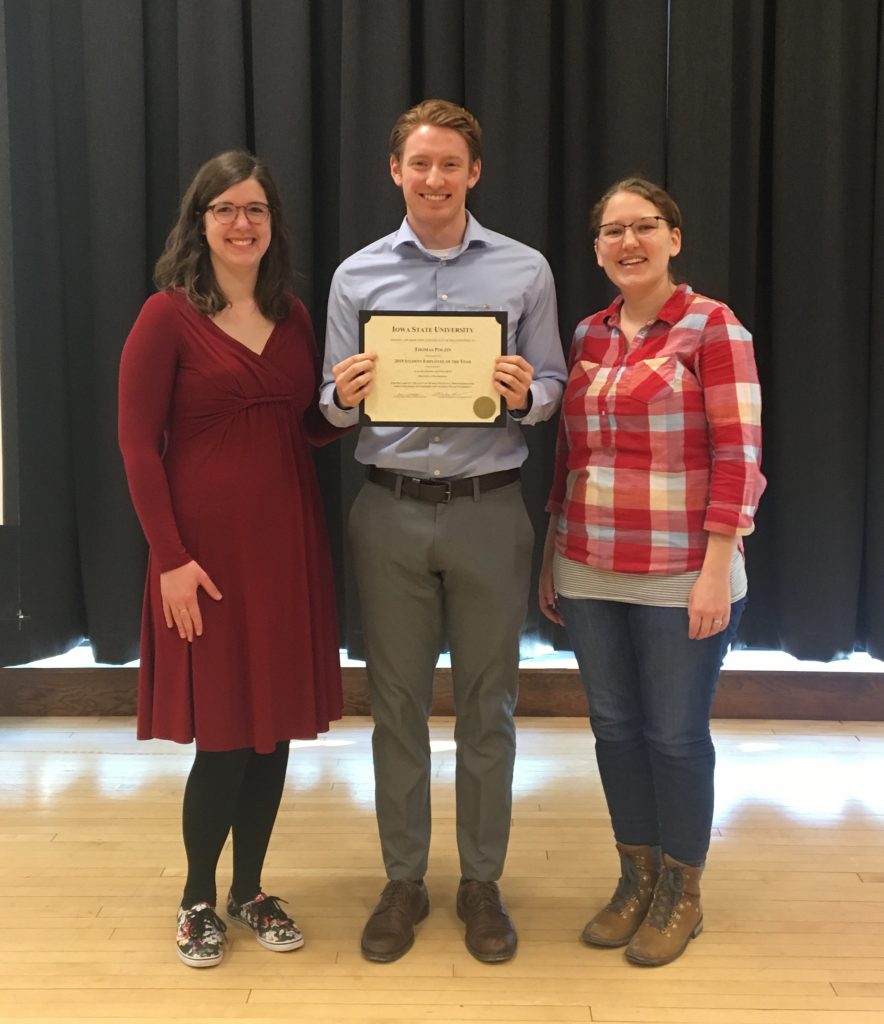 A mechanical engineering student has been recognized with a university-wide award for his contributions as a student employee.
Thomas Polzin, a senior in ME, received the 2019 Student Employee of the Year award during a ceremony on March 5 in the Memorial Union's Sun Room. In addition to the award certificate, Polzin also received a class ring as well as a pen and keychain set.
"I was excited when it was announced that I won the award. I am glad to have been able to give back to something that means so much to me," Polzin said.
As a student, Polzin served three years as a Peer Mentor for the Mechanical Engineering Learning Teams (MELT), including three semesters as Head Peer Mentor. During his time with MELT, he has worked with hundreds of first-year engineering students doing everything from planning events to assisting with the college transition to helping with classwork.
"Being a Peer Mentor has helped me build leadership, communication, and public speaking skills," said Polzin. "I had the opportunity to interact professionally with peers and students and I hope to use these experiences to guide me through starting my engineering career in industry."
In addition to his work with MELT, he's also been involved with Iowa State's Collegiate Wind Competition Team serving as the Turbine Team Lead, and also participated in a study abroad program in Valencia, Spain. The Mahtomedi, Minn. native also completed internships with Andersen Corporation and Viking Automatic Sprinkler Company. He will complete his B.S. in ME in May and will then work as an Associate Engineer for Andersen in Bayport, Minn.
"The ME curriculum gave me a lot of knowledge, but more importantly, it taught me how to be a problem solver. I may never use some of the material that I learned, but solving problems over the years on homework, labs, and exams, has helped me develop the skills that I will need to be a successful engineer at Andersen," Polzin said.