At Iowa State University, different mindsets and backgrounds are crucial to success. That's why the Department of Electrical and Computer Engineering hosts Electrical, Computer, and Software Engineers as Leaders (ECSEL), a program working to improve diversity and inclusion in electrical, computer and software engineering programs and in the workforce. ECSEL focuses on the representation and inclusion of women, while also providing scholarships to a diverse population of low-income, academically talented students with financial need.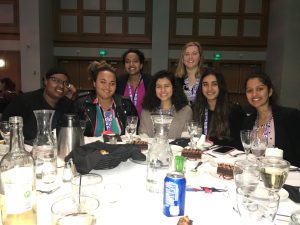 Chinar Kaul, a freshman in computer engineering, is a member of ECSEL and already meeting others from a similar background.
"Personally, I have gained so many friends and I am more confident that I will be successful completing my engineering degree because of the people I've met," Kaul said.
Recently, ECSEL partnered with Women in Science and Engineering at Iowa State (WiSE) and participated in LDST 270, a course in campus leadership development. In the class, the students created presentations, and ECSEL scholars presented their final products to an audience including ISU president Wendy Wintersteen.
Alicia R. Herron-Martinez, a graduate student coordinator for ECSEL, explained that ECSEL is a safe place for students to embrace their backgrounds and identities while continuously honing into their personal and team leadership skills.
"ECSEL is a diverse, unique group of high-achieving students, faculty and support staff who all come together to provide support and community for underrepresented students," Herron-Martinez said. "I can see progress in so many facets of this program. Leadership development and sense of belonging and community building are some of the highlights in ECSEL."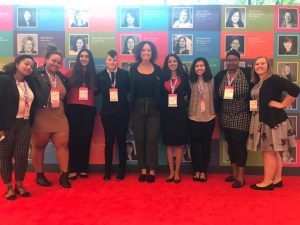 The organization meets at least bi-weekly, with the meetings ranging from personal discussions to guest speakers. Occasionally, ECSEL will travel to conferences and gain a lot of networking opportunities. Last October, the group traveled to a conference in Minneapolis for the Society of Women Engineers. And this coming Friday, March 8, the organization is hosting a social with WiSE and ECpE.
"I really enjoy the sense of community in ECSEL," Kaul said. "The coordinators do a great job helping the first-years get to know each other better, and the upperclassmen are so friendly and supportive. The sense of community in ECSEL is stronger than in any other organization I've seen at ISU."
If you are interested in joining ECSEL, check them out at https://ecsel.ece.iastate.edu/ for more information.