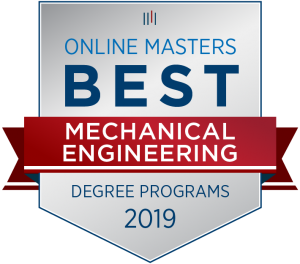 Iowa State University's online masters program in mechanical engineering is among the top 25 in the nation, according to onlinesmasters.com.
ISU's online masters of engineering (MEng) degree ranked 21st on the list of the Best Master's in Mechanical Engineering Programs for 2019.
"We are pleased to be recognized by onlinemasters.com for our online masters of engineering degree," said Pranav Shrotriya, Director of Graduate Education in mechanical engineering at Iowa State. "Students have found that our program provides them the ease of studying remotely while also getting the high-quality engineering education that Iowa State University is known for. Our program has grown since we launched it in 2009 and we anticipate that it will only continue to grow as distance learning continues to become a more viable option for students looking to expand their education and grow professionally."
Iowa State's online MEng program was launched in the fall of 2009 and as of fall 2018 has graduated 139 students.