The Iowa State University chapter of Associated General Contractors (AGC) is fresh back from its semester service trip. This year, 48 students traveled to Gatlinburg, Tennessee, and gave a total of nearly 2,000 hours to local families. The group left Iowa State on Nov. 14 and returned on Nov. 20.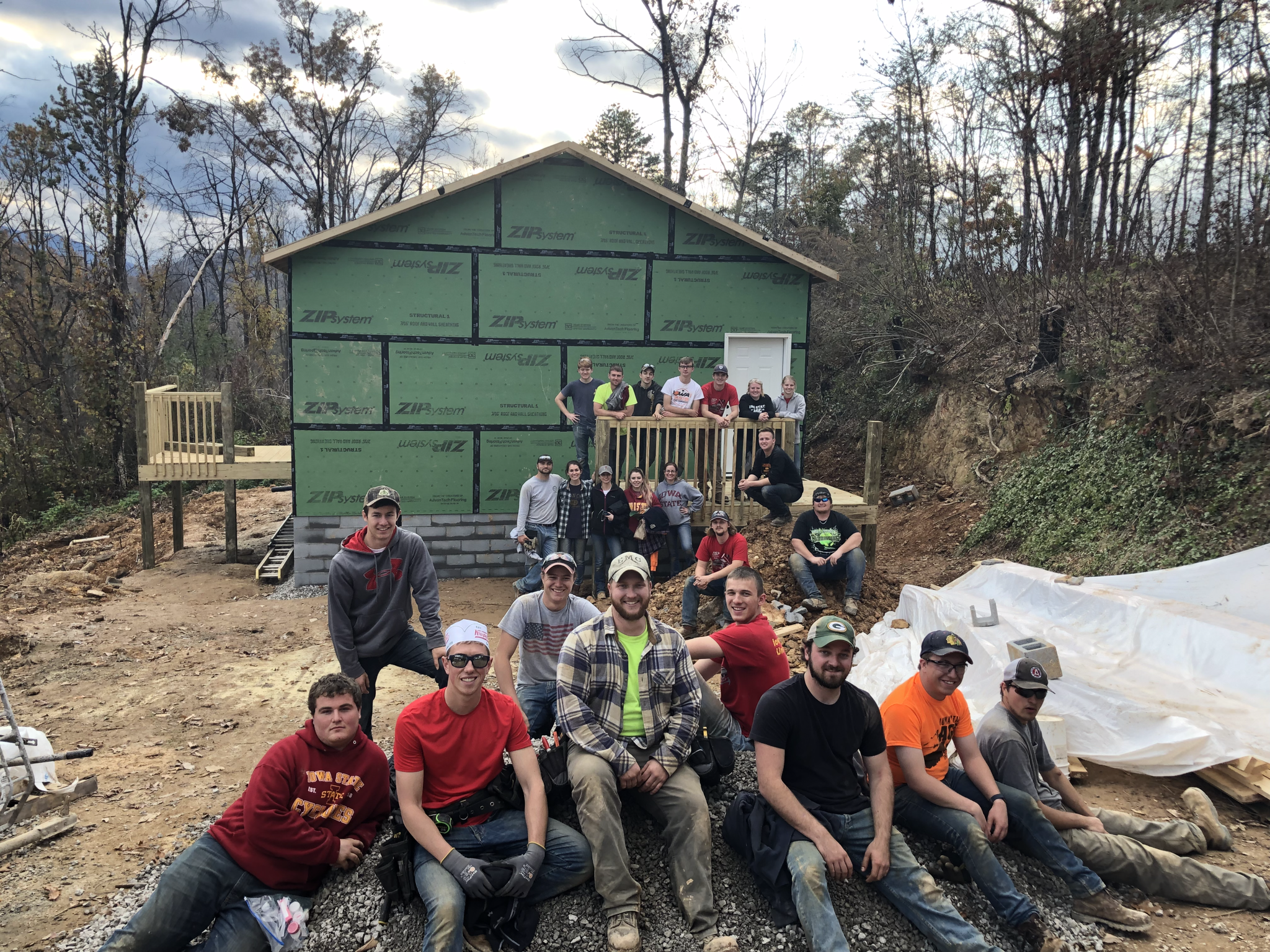 It's a long-standing tradition with the organization to take part in both fall and spring volunteer service trips. These trips take place over the university's semester breaks.
"Being able to travel across the country and help families in need is unlike any other experience I've had," says Parker Lloyd, vice president of ISU AGC and a senior in construction engineering. "These trips are a great way to meet people, learn how to build, and make a positive impact on others, which is truly what makes Iowa State AGC special."
During their trip, the students broke into teams to work on three separate projects. They laid the floor structure and framed a house, built three decks, installed insulation, and did site grading and sodding.