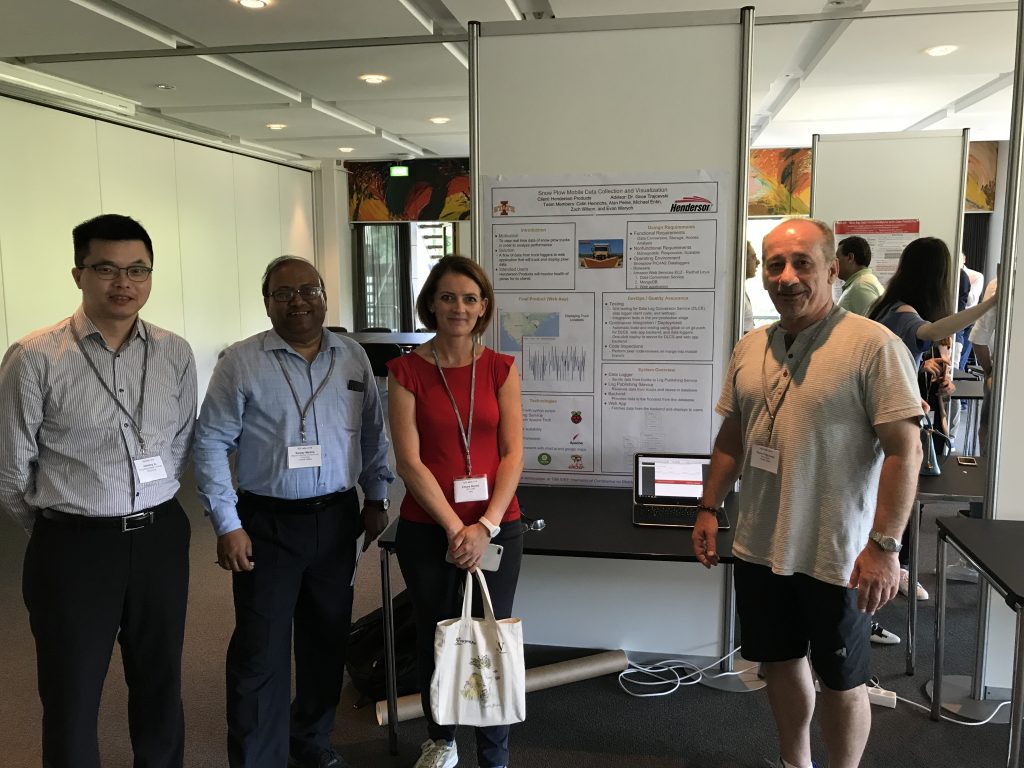 On June 27, Iowa State University Associate Professor Goce Trajcevski delivered a seminar titled "Targets and Shapes Tracking" in Aalborg, Denmark. Trajcevski, of ISU's Department of Electrical and Computer Engineering, presented with Northwestern University Professor Emeritus Peter Scheuermann at the 19th Institute of Electrical and Electronics Engineers (IEEE) International Conference on Mobile Data Management.
The presentation focused on the topics of tracking moving objects and shapes, including a historic survey of fundamental techniques for tracking mobile objects, as well as an overview of popular approaches in moving objects databases (MOD) and spatiotemporal data management communities. The pair also discussed the issues and solutions in distributed tracking of moving objects and shapes, from topological predicates and trends detection, through tracking deformable shapes, to specifics of indoor tracking.
At the same conference, Trajcevski's student senior design team presented a demo called "Data Analytics for Snow Plow Trucks Fleet," showing a prototype system for efficient management of a fleet of slow plowing trucks. The team, comprised of Michael Entin, Colin Heinrichs, Alan Peine, Evan Warych, Zachary Wilson, James Timmerman and Shane Cresmore, developed this project for industry partner Henderson Products.