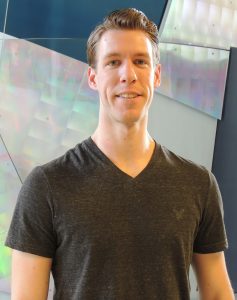 Department of Aerospace Engineering graduate student Tor Finseth is part of research group that was recently featured in a live radio interview on Ames' KHOI-FM, a community radio station.
Finseth has joined with Iowa State College of Engineering faculty members Michael Dorneich, an associate professor in the Department of Industrial and Manufacturing Systems Engineering and Nir Keren, an associate professor in the Department of Agricultural and Biosystems Engineering on a research project entitled "Adaptive Stress Training for Hazardous Conditions." It was one of ten proposals selected by NASA for research that focuses on ways to improve astronaut health and well-being on long-duration space missions.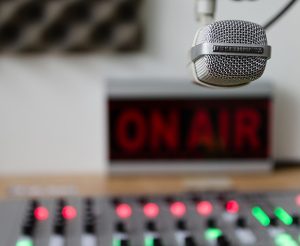 In the interview Finseth explains that the group's proposal uses virtual reality applications tied to adaptive systems and stress training techniques and how it translates to astronauts. The project looks at novel stress situations and hazards that can face astronauts and how stress responses on long-duration space missions can inhibit effective dealing with those situations, such as if a fire would occur on board a spacecraft – where swift decision-making and action can be crucial. He says the goal is to have astronauts become "inoculated" against stress.
"A lot of this comes from the astronaut on staff (in the Department of Aerospace Engineering) Clayton Anderson, who an International Space Station mission and a shuttle mission, and through some of his experiences we've learned just how hard it is to be an astronaut and stresses they undergo," Finseth says.
The entire interview can be heard on the KHOI web site here (the portion of the recording with the ISU team interview begins just past the 27:00 mark).