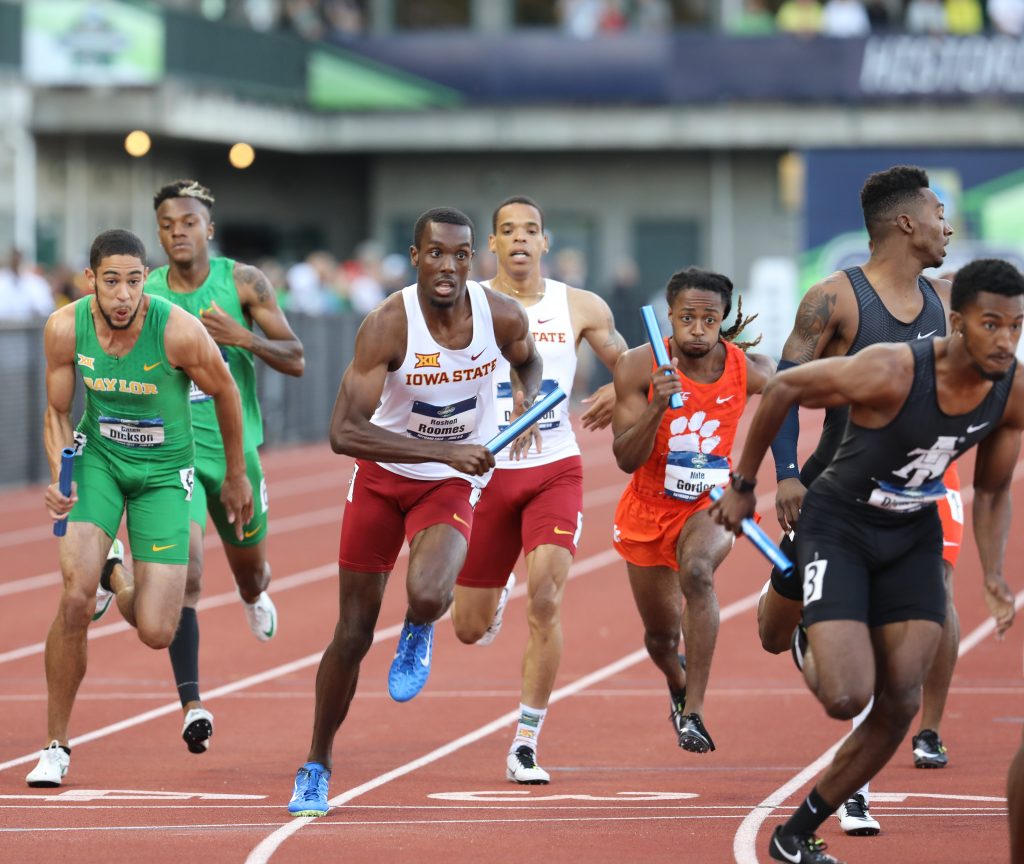 An industrial engineering student-athlete was part of a relay squad that earned second-team All-American honors at day one of the NCAA outdoor track and field championships last week in Eugene, Oregon.
Roshon Roomes, a senior in IE, was named a Second Team All-American for his and his team's performance in the 4×400 relay event. The quartet – which also included Ka'Ven Berry, Jaymes Dennison and Eric Fogltanz – finished in 14th-place with a time of 3:06.52. Unfortunately the team fell just 0.004 seconds shy of qualifying for the 4×400 final.
This honor adds to Roomes' list of accomplishments at Iowa State which also includes being named to the Academic All-Big 12 second-team for 2018, to the Academic All-Big 12 Rookie Team in 2017, and to the Big 12 Commissioners' Honor Roll for spring 2017.