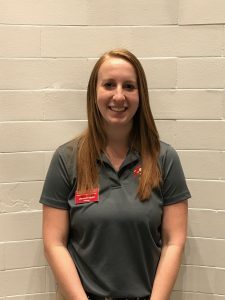 Two Iowa State engineering students, Jenna Oftedal and Joshua Bump, have been elected to National Association of Engineering Student Councils 2018-2019 leadership positions.
A senior in industrial engineering with a focus in manufacturing, Oftedal will serve as national president of NAESC. Oftedal will lead NAESC, a student-run nonprofit, which consists of 50 college councils nationwide, "to increase collaboration and communication between top engineering student leaders, and to improve individual councils."
Bump, a software engineering major, will serve as Midwest Information Management Coordinator for the Midwest Regional Leadership Team.
NAESC provides students with the opportunity to "establish professional accountability" by attending meetings, visiting nationwide universities for conferences and collaborating on various projects with students across the country.
In Oftedal and Bump's respective positions, they will be networking with student leaders, corporate sponsors and alumni, as well as international organizations, including the Canadian Federation of Engineering Students, the Board of European Students of Technology and the European Students of Industrial Engineering and Management.
For more information about NAESC, click here.