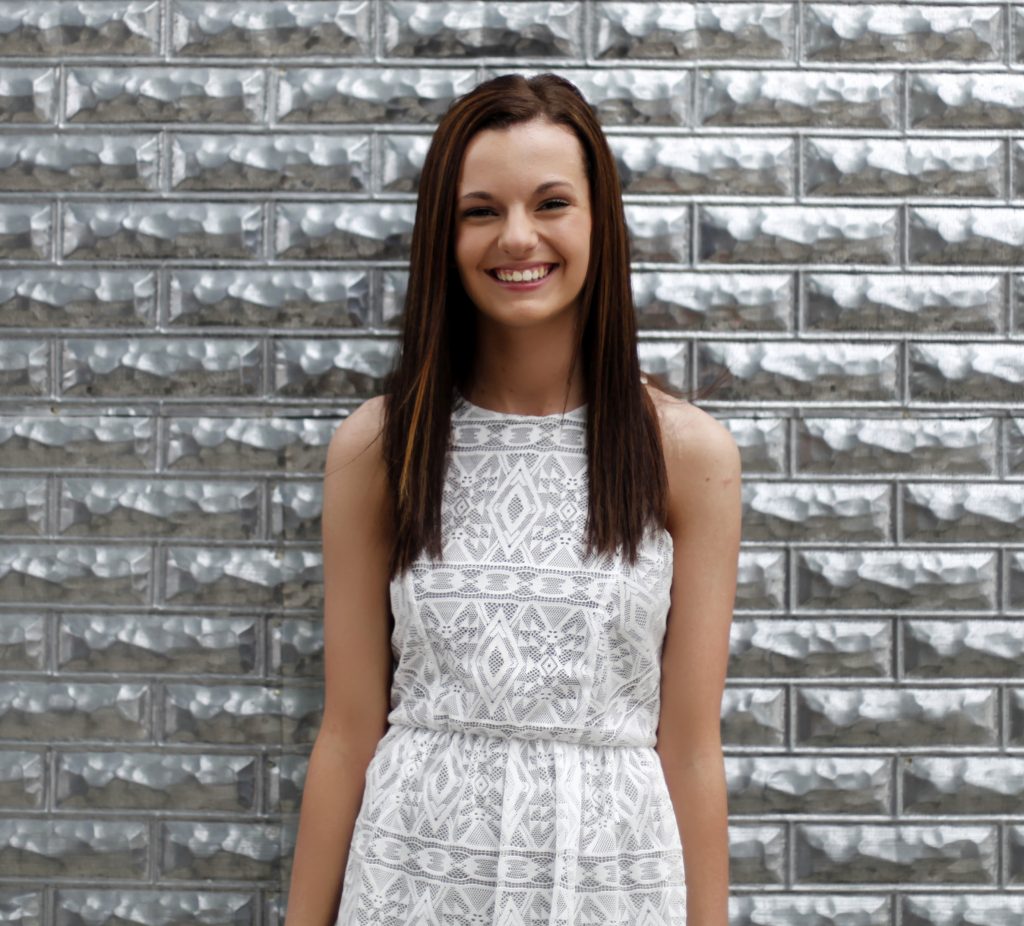 For one industrial engineering (IE) student, it took leaving Iowa for her to discover how much she loves her home state.
Emily Robinson is about to complete her first year in Iowa State's IE program. Prior to her decision to return to Iowa she studied industrial engineering at Purdue University but left after one year when she decided that the Ames-based university would be a better fit for her professional goals.
"Purdue was my stepping-out-of-the-comfort-zone experience. Coming out of high school, I had never lived anywhere but my small hometown, and I was ready for a change. I liked the challenge that Purdue promised, so I packed up and moved to Indiana at 17 years old," Robinson said.
She said that the year (2016-17) she spent in West Lafayette was valuable because it was her first experience at a four-year university and taught her for the first time how to live independently and manage her time.
"I enjoyed the challenges I was presented with, but as I learned the importance of networking, I realized it would be more valuable to move back to Iowa," said Robinson. "I wanted to have this network in my home state, where I see myself beginning my full-time career."
Robinson grew up in Creston, Iowa and excelled at math and science classes. In high school she considered careers in management or human resources but ultimately settled on engineering because she thought it would be "exciting" and "different." While still in high school, Robinson was able to complete her associate of science degree from Southwestern Community College. She said that this experience helped to prepare her for the transition of entering a four-year university.
"The community college environment was very conducive to developing relationships with faculty members. In a smaller situation like this, especially as a young student, it was less intimidating for my shy self to approach professors and develop these important relationships with them. I think this made it much easier for me to continue this at Iowa State and Purdue, where I could strengthen the networking skills I need to help me in the future," she said.
Robinson will serve as an IDEAL Transitions Peer Mentor for the 2018-19 school year. She hopes to use her experience as a way to help other students who might be transferring into Iowa State from either a community college or another four-year institution.
"Since I have experience as both a community college and four-year university transfer student, I am able to connect with students from both backgrounds, which I believe is important. Knowing that someone has been in your shoes before helps when you feel a bit lost on a new campus," she said.
Robinson also hopes to share her passion for both engineering and business with her peers. Her father – Bill Robinson – is a former business faculty member at the Buena Vista University campus in Creston and he spurred her interest in the field. She felt that industrial engineering was a good fit for her undergraduate studies since it allowed her to combine business with engineering.
"My focus area for my degree is Engineering Management, which has allowed me to bring these two passions together," said Robinson. "I think the approach engineers have to problem solving is much different than those of other majors. In a management-level position, this approach gives a different way of looking at the situation, which is sometimes all you need to solve a problem."
Not only was Iowa State's proximity to her hometown a major influence on her decision to transfer, she said she also felt a strong connection with faculty members from Iowa State's IE department.
"The professors here, especially in the IE department, want you to succeed," said Robinson. "This sense of community is ultimately what sealed the deal in my decision. I think everyone here has this sense of the Iowa work ethic, meaning we all know we have to work hard to get where we want to be."
Robinson plans to complete the requirements for her BS in industrial engineering by July 2019. Eventually she hopes to pursue a master's degree in an engineering management-related plan of study.
As she prepares to enter the final year of her adventure at Iowa State, she offers two pieces of advice to her fellow students.
"First. Yes, it is hard. Yes, you will take classes you don't enjoy. Yes, you may get bad grades in these courses because you aren't as interested in them. That is normal, and completely okay. Don't let this scare you. If you're truly passionate about engineering, you will be able to make it through," she said.
"And second. College is a huge change. Adapting to the culture and freedom may seem like a huge task, without even considering classes. However, you are not the only one. Everyone is experiencing this new sense of freedom, and it truly is rewarding to watch yourself grow through the process. There are so many opportunities presented to you throughout your college education that can lead to cool experiences and skills to benefit you in your future career. As long as you put in the work, it will all pay off."