An Industrial and Manufacturing Systems Engineering (IMSE) faculty member has been named to Iowa State's newest endowed professorship.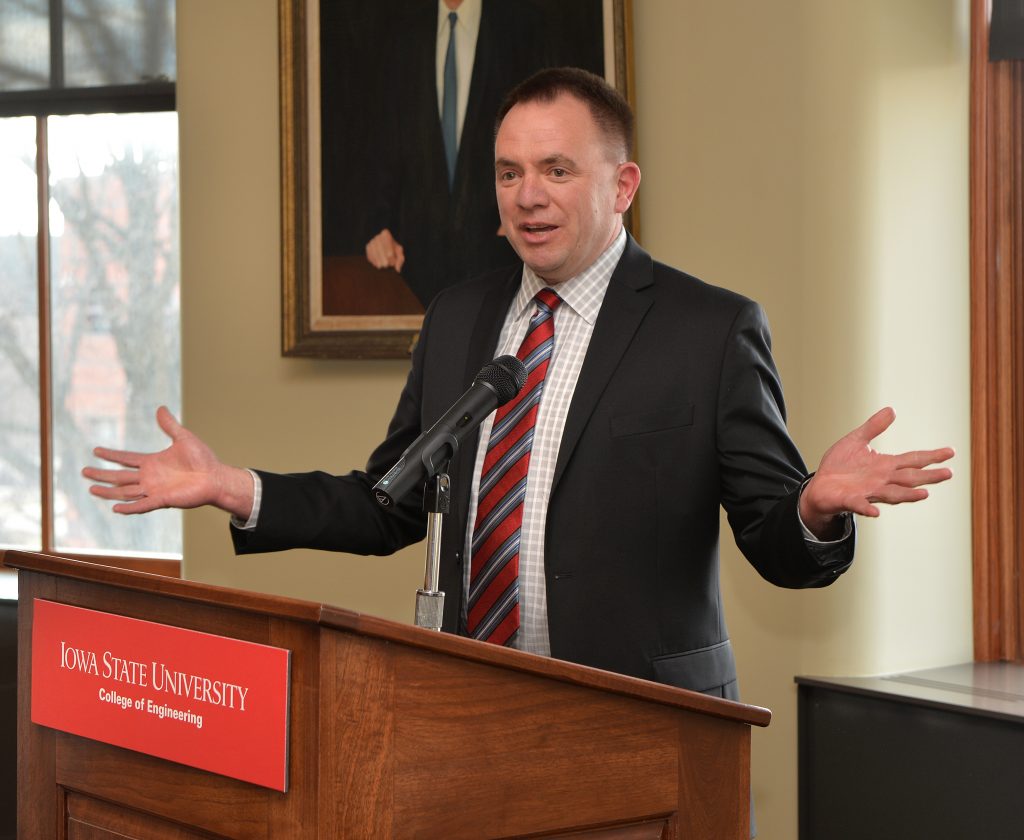 Frank Peters, an associate professor in IMSE, was named to the C. G. "Turk" and Joyce A. Therkildsen Professorship in Industrial and Manufacturing Systems Engineering during a medallion ceremony on March 21. The professorship was made possible by class of 1959 graduates Charles George "Turk" Therkildsen, an industrial engineering alumnus, and Joyce Arlene McEwen Therkildsen, who graduated with majors in zoology and physical education. Both were also active and proud members of Greek life as collegians with Turk pledging Sigma Phi Epsilon while Joyce was in Delta Delta Delta. Turk Therkildsen currently serves as president and CEO of Industrial Hard Chrome based in Geneva, Illinois.
The medallion ceremony included brief addresses from Iowa State President Wendy Wintersteen, Iowa State College of Engineering Dean Sarah Rajala, IMSE Department Chair Gül Kremer, Frank Peters, and Turk Therkildsen. Peters said he was grateful for the Therkildsen's generosity and honored by the recognition.
"It is great to be recognized for doing all of the little things that have an impact on the education our students receive and the research that I have been a part of," Peters said.
Peters' research focus is advanced manufacturing. He has worked with a variety of industries to develop solutions to improve product quality and deliverability. Specifically his research falls within the field of metal casting and focuses on heat treatment control and optimization, rapid patternmaking, decreasing product variability, and reducing the measurement error associated with visual inspection.
He has won a handful of prestigious awards during his time at Iowa State, including the Don Grant Faculty Award for Excellence in Undergraduate Education (2009, 2013), the ISU College of Engineering Superior Engineering Teacher Award (2012), the Institute of Industrial Engineers' Innovations in Curriculum Award (2010), and the American Foundry Society's Westover Award in Industrial Engineering (2009).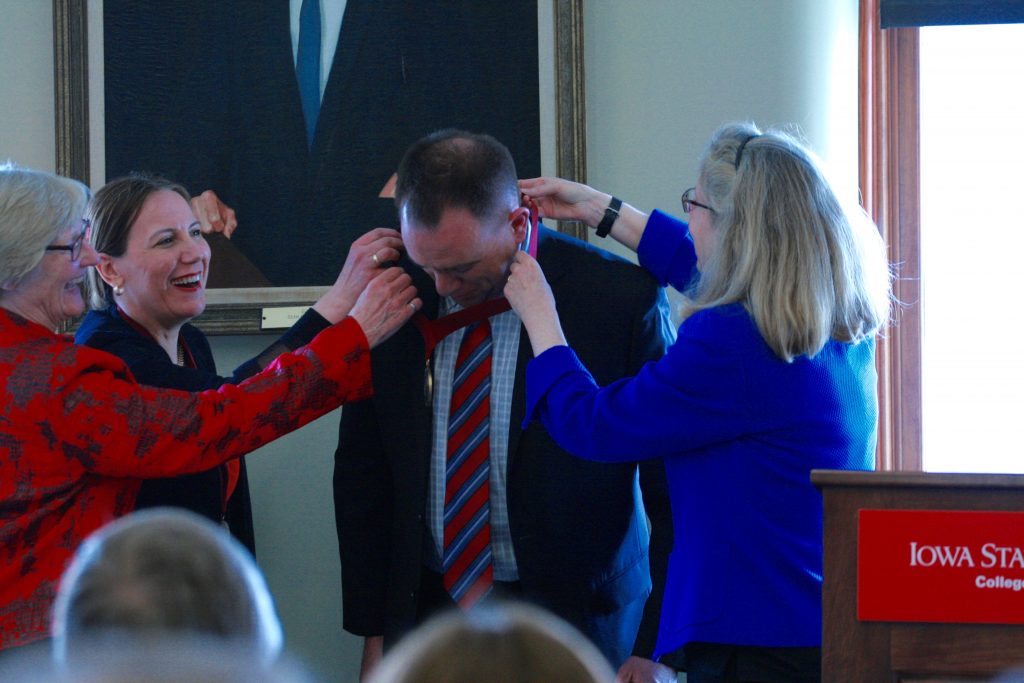 "I love when the research supports the teaching and the teaching supports the research" said Peters. "I think the biggest impact we can have is on the students. The influence we have on them and the influence they then have on our community, our state, our country, and the world is tremendous."
This is the second endowed position that support from the Therkildsen family has helped to create. The C. G. "Turk" and Joyce A. Therkildsen Department Chair in Industrial and Manufacturing Systems Engineering was established in 2015 and Gül Kremer was hired as chair in 2016. Kremer said that these endowed positions help the department to continue to teach its core values.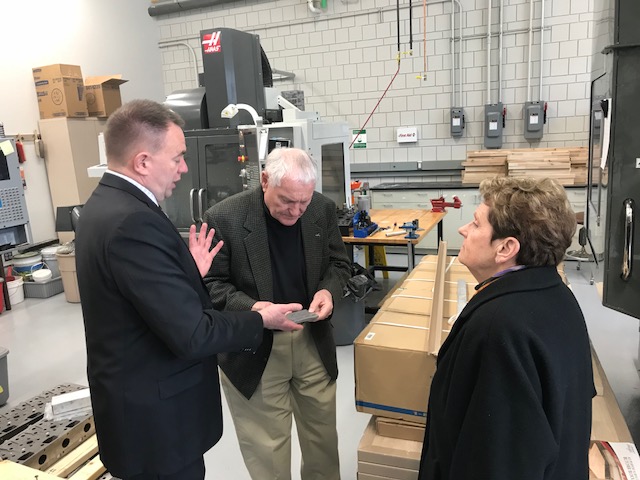 "Core values are important. They bring us together and are what make us stay," said Kremer. "For IMSE, among our vital core values are our dedication to our students, to each other and to the institution and its mission."
Kremer added that Frank Peters exhibits these core values through both of his teaching and research efforts.
"Each of us in IMSE reflect these core values in different ways. One of us, and perhaps a tiny bit more than any of us, speaks to, acts and interacts carrying these core values in his heart and his words: Frank Peters. On this momentous day, I declare him the face of IMSE's core values," Kremer said.
The endowed professorship and endowed department chair were both established with gifts made through the Iowa State University Foundation, a private, nonprofit corporation dedicated to securing and managing gifts and grants that benefit Iowa State University. For more info about giving to IMSE, click here.