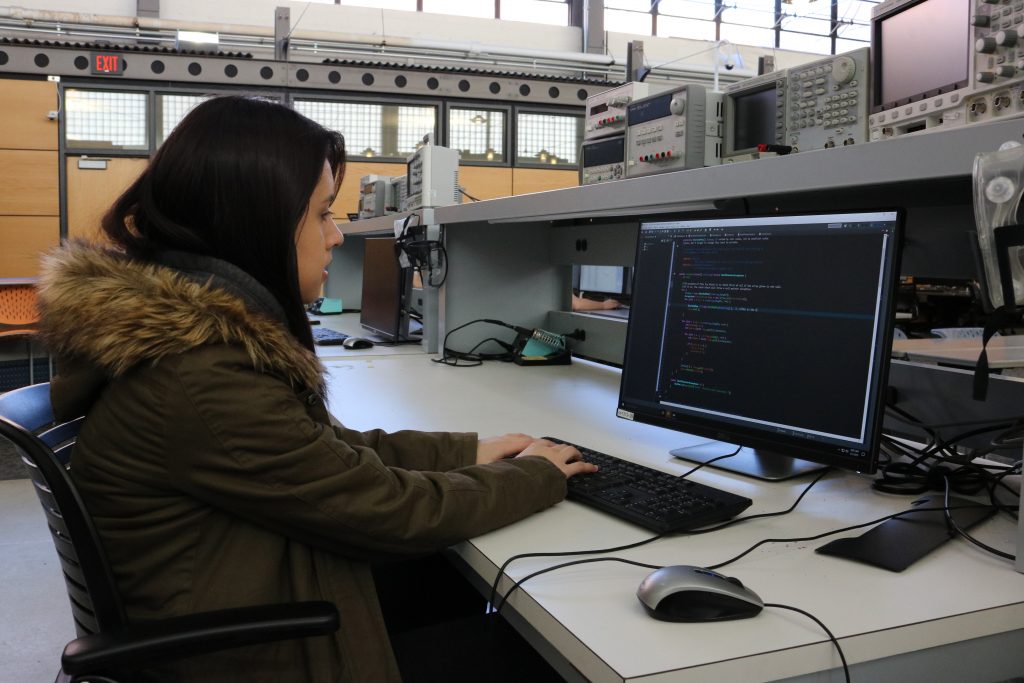 Most days, you can find Iowa State University software engineering sophomore Melissa Hernandez near her laptop working out a coding problem. Her professors describe her as hardworking and dedicated to her studies. However, Melissa admits she wasn't always so confident in her schoolwork.
"Last semester, all my grades were good, which was a huge turning point for me," Melissa said. "Before then, I was doing really poorly. I was about to give up."
Melissa is a first-generation student. She grew up in a single parent household near Dallas, Texas. All her life. Melissa worked hard in school and was excited to consider a college close to home. However, as her high school graduation drew closer, Melissa began to realize how much more Iowa State cared about her success and decided to make the move to Iowa last minute.
The first year of college was not exactly what Melissa pictured. While she was happy with her choice of Iowa State, she began to feel overwhelmed with all college and software engineering in the Electrical and Computer Engineering (ECpE) department entailed. She was working more than she was in class and felt that she had nowhere to go for help with her studies.
"I think because I was first-generation, I didn't pay too much attention to my grades," Melissa said. "No one told me how to study, and I was barely scraping by."
By the end of her freshman year, Melissa knew she couldn't continue the pattern she had developed. She took a couple of summer classes and began to rethink her studying methods and her priorities. In all of this, Melissa said her biggest motivator was her mother for always cheering her on and being supportive of her and her younger brother.
"I took the time to re-evaluate what was going on in my life and knew I had to make school my priority," Melissa said. "I reinvented myself. It was a big learning process, but I'm so glad I didn't give up."
Melissa is more confident in her studies now. Recently, she joined the Electrical, Computer and Software Engineers as Leaders (ECSEL) program, aimed at improving diversity and inclusion in electrical, computer and software engineering programs. She said the program has empowered her to be surrounded by students who have similar goals and interests.
Joe Zambreno, professor in ECpE and adviser to ECSEL said Melissa shows promise in her field, which is why she was chosen to join ECSEL.
"She is a hardworking student who is dedicated to service and applying her software engineering skills to making a difference in the world," Zambreno said.
With a couple years left of her studies, Melissa said she is excited to continue exploring software engineering and is interested in the growing possibilities. She hopes to travel abroad and eventually work in augmented reality. She is inspired by its possibilities, especially in the automotive industry, and hopes to be part of innovative change.
Melissa is looking to start a support group for fellow first-generation students. She hopes a group will help students like her and keep them motivated to continue their education.
"Seek help if you know you're struggling. Don't wait," Melissa said. "It's so important to talk to someone and take advantage of the resources at Iowa State. They say there are so many resources on campus, and there are."