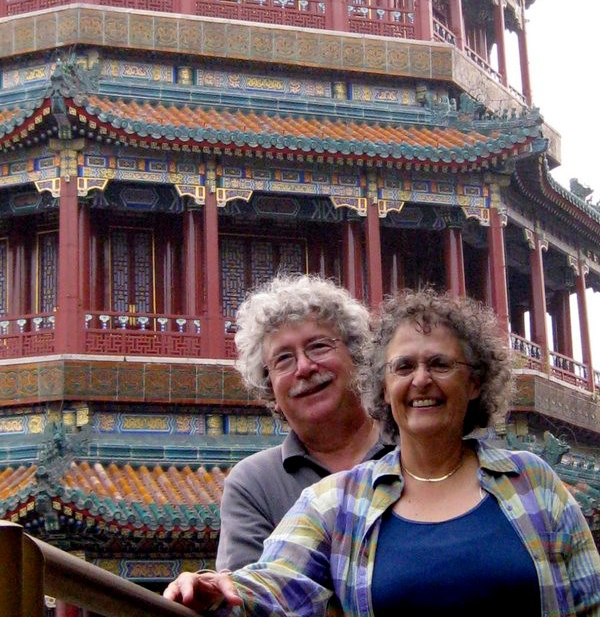 This article is part of a series of stories for Women's History Month. To learn about other pioneering female engineers from Iowa State, click here.
When Janice (Cohen) Klein became the first woman to graduate with a degree in industrial engineering from Iowa State, she had no idea that it would be her first step towards a long and fruitful career in academia.
Klein grew up in Council Bluffs, Iowa. Her father, Ben Cohen, was trained as an engineer but went into the family retail business after returning from World War II. Her brother, Gerald Cohen, was also an engineer.
"I guess you could say engineering was in my genes," Klein said.
By the time she graduated high school she was ready to trade the rolling hills of Western Iowa for the rugged mountains of Colorado so she enrolled at the University of Colorado at Boulder (CU) where she planned to study to become a math teacher.
"Women who were mathematically inclined were guided into education in the late 1960's to teach math since the assumption was that girl's either wouldn't be interested or wouldn't be able to find a job in engineering," she said.
It was at CU where she met a female engineering student who encouraged her to declare an engineering major, adding that she could always pursue a teaching certificate later if she couldn't find a career in the field of engineering. Klein decided she wanted to study industrial engineering (IE) but since it wasn't offered at CU she decided to return to her home state.
"After asking around, I was told that Iowa State had one of the best IE programs in the Midwest," said Klein. "Since I was an Iowa resident, it made sense to transfer to Iowa State."
Klein came into Iowa State as a junior and immediately fell in love with the manufacturing aspects of the IE curriculum. She was especially interested in her job design course which would later become the focus of her academic research and consulting in socio-technical systems.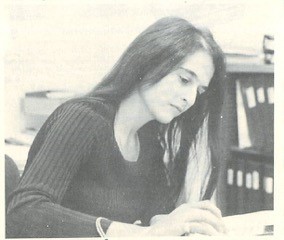 After graduating with her BS in IE she was hired by General Electric (GE) to work in their Manufacturing Management Program, first in Ohio, and then in Massachusetts, north of Boston.
"One of my first assignments as a manufacturing engineer was to do time studies, a direct application of my IE degree," said Klein. "The next assignment was as a production control supervisor where I started to apply the human side of my studies."
It was while working for GE that Klein met her husband of 42 years, Dan, who is also an engineer. In addition to working for GE, Jan began taking night classes in the Boston University's master of business administration (MBA) program. Two years after completing her MBA, Janice Klein was accepted into the PhD program in Industrial Relations at the Massachusetts Institute of Technology's (MIT) Sloan School of Management.
"My PhD dissertation research was on the changing role of first-line supervisors with the introduction of employee participation programs. Here again, I was able to directly apply the knowledge I had gained in my ISU IE studies, particularly in job design and factory management," Klein said.
After completing her PhD, Klein had planned to return to industry either in manufacturing or as a consultant. Much to her surprise she was offered a job on the faculty of the Production and Operations Management (POM) program at the Harvard Business School.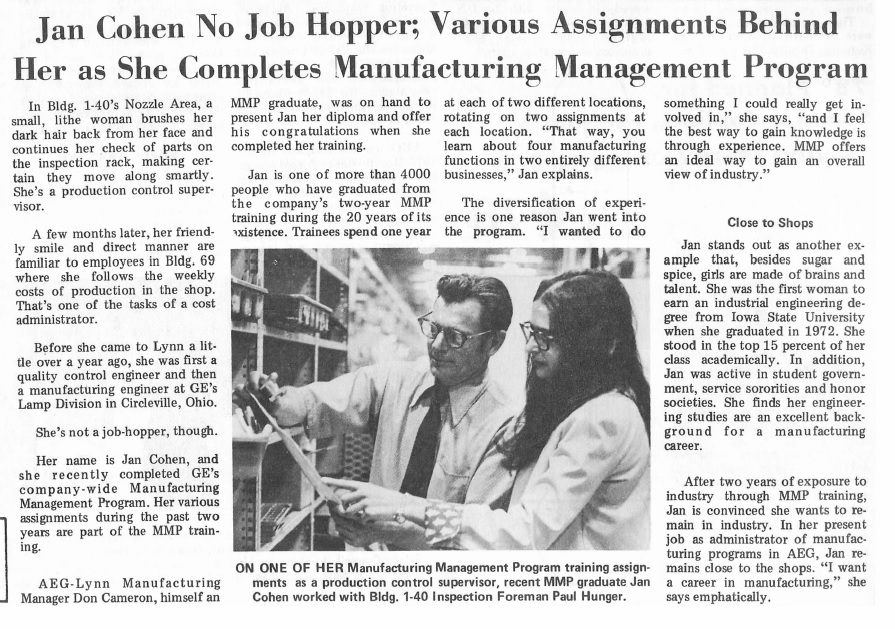 "To be honest, I never envisioned myself as an academic," said Klein. "Teaching POM was a natural extension of my IE education. Learning and teaching about the Toyota Production System led me to do research in socio-technical systems where I was able to marry my interest in job design, work teams and manufacturing systems."
After eight years on the faculty at Harvard, Klein returned to her alma mater (MIT, not ISU) to serve on the faculty of the Leaders for Manufacturing Program at MIT's Sloan School of Management. During her time at MIT she helped to develop and teach courses for a two-year integrated leadership program for engineers working on both a MS in engineering and a MBA degree.
"It is actually one course that spans the entire two years, which is rather unique in that aspect.  The idea is to integrate leadership into the fabric of the two-year educational program.  In addition to teaching traditional leadership theories and frameworks, it uses team projects in other courses and a six-month internship, as leadership practice fields," she said.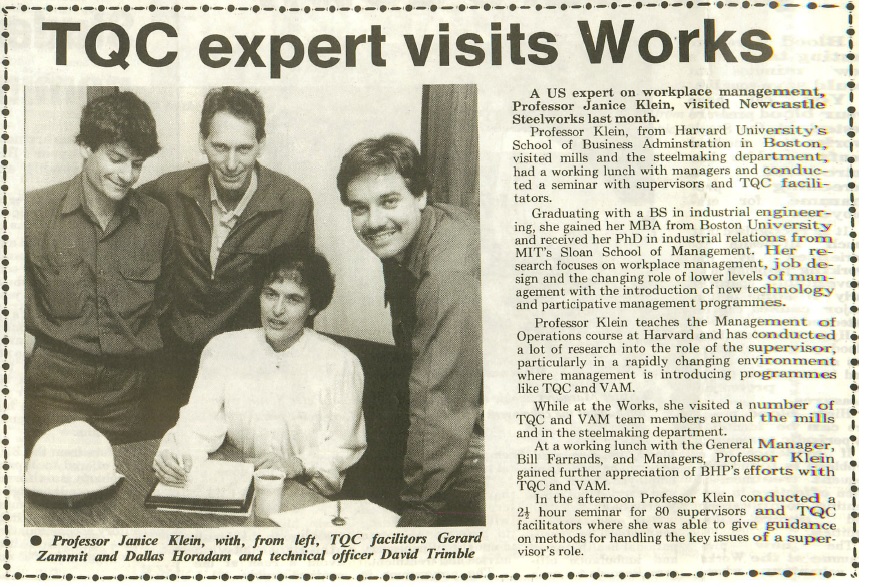 Klein retired in 2013 but continues to serve as a senior lecturer at MIT Sloan, mentoring action learning teams for both an Operations and a Global Organization laboratory course. Outside of the classroom she is actively involved with the farmer's market in her "adopted hometown" of Gloucester, Mass. and also works with a land trust to help preserve farmland in Northeast Massachusetts and coordinate outreach to local farmers, especially new ones. In any spare time she manages to find she enjoys gardening (fruits and vegetables), cooking, and walking on the beach.
While Janice Klein's life has taken many twists and turns that she never expected, she said she has a special place in her heart for Iowa State University since it provided her with much of the foundation that helped to get her where she is today.
"I was blessed with parents and a grandmother who passed along a strong belief that through education and hard work I could achieve whatever I set my mind to, including getting an engineering degree in a field where there were very few women. I also have to admit to being very lucky to be in the right place at the right time. But bottom line, it is hard to imagine my career without the foundation of my IE education at ISU."